Kirsten Jackson, University of Maryland Eastern Shore- c/o 2016, Sociology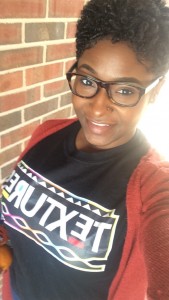 Where are you from? Who introduced you to HBCUs?*
I am from Prince George's County Maryland specifically Forestville Maryland, A family friend attended this University (UMES) and my parents encouraged me to apply.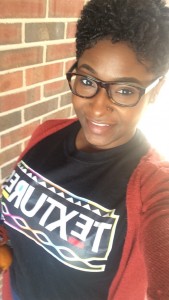 Kirsten Jackson of University of Maryland Eastern Shore looking beautiful in her Textures shirt
Why did you choose an HBCU over a pwi?*
Growing up, I remember watching shows like "A Different World" which took place at a fictional HBCU. The pride that I saw, people who looked like me had towards gaining a higher level education encouraged me to attend a HBCU, and learn more about my culture.
What is the story of your "experience" at Your HBCU given its heralded status as a stellar and prestigious institution?*
From meeting new friends from different areas, to going to college parties, pulling all nighters, to that necessary mid day nap. My college experience has been nothing short of one that I will always cherish.
"First time" experiences at your HBCU?*
This was the first time I lived on my own without my parents guidance. Everything was on me, and I was pushed to be responsible by myself. This encouraged me to make the right decisions for my future and taught me a lot of things about my tolerance for many things.
Who are the professors that have impacted your life in and out of the classroom? How did they do that?*
One professor at my school spoke about the class failing very early on in the semester. I was determined to prove him wrong. His words gave me the drive to prove him as well as any one else with negative thoughts wrong. And of course I did.
University of Maryland Eastern Shore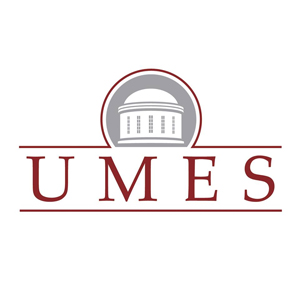 Students: 3,906
Under Graduates: 3,278
Post Graduates: 628
Athletics: The University of Maryland Eastern Shore competes in the NCAA Division I Football Championship Subdivision (FCS) and are members of the Mid-Eastern Athletic Conference (MEAC) and Eastern College Athletic Conference. The University of Maryland Eastern Shore offers men and women's basketball, cross country, indoor track, outdoor track, and tennis; women's sports include bowling, softball, and volleyball; men's sports include baseball and golf.
Notable Alumni: David Banner (Lavell Crump) - Rapper, studied Master of Education** Clarence Clemons - Professional saxophonist with Bruce Springsteen & The E Street Band**
Website: https://www.umes.edu/home/


Latest Trending Interviews
Interviews Featuring "University of Maryland Eastern Shore"
Interviews Featuring "Sociology"