Darren Stokes, Lincoln University of Pennsylvania- c/o 2013, Business Management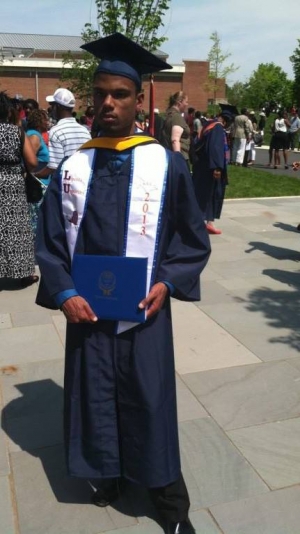 Where are you from? Who introduced you to HBCUs?*
Chester,PA. I was introduced to HBCU's in a college prep program in high school.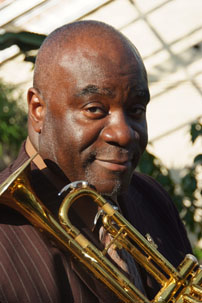 H. Wade Johnson, Adjunct Instructor | Image Credit: lincoln.edu
Why did you choose an HBCU over a pwi?*
First, I was intrigued about the chance to meet other African Americans who come from many different places in the U.S.

Secondly,I wanted to be a part of "showstyle, high stepping" marching band and you can only get that experience at an HBCU. After searching for a school to make my #1 choice, I found and quickly chose LU!

[How did you decide to become a student at Lincoln University of PA?]

Scholarship

[Feel free to elaborate…]

As mentioned earlier, I wanted to be in an HBCU-style marching band. After choosing Lincoln University as the college of my choice, I auditioned for a scholarship to be in the percussion section of the LU Orange Crush Roaring Lion Marching Band.
What is the story of your "experience" at Your HBCU given its heralded status as a stellar and prestigious institution?*
4 great years I'll never forget!

Made lots of great memories with my Orange Crush Band family. I met a lot of people who I've gotten close to and can call "brother" or "sister". I got a great education and had lots of fun while doing it.
"First time" experiences at your HBCU?*
N/A
Who are the professors that have impacted your life in and out of the classroom? How did they do that?*
The LU Band Director , H.Wade Johnson and Assistant Band Director Ronald Green taught me valuable life lessons such as always giving your best efforts,being consistent in all that you do, and being disciplined in your craft.

Professor William Dadson has taught me the principle of making sacrifices today so that I can have what I want in the future.

Professor Robert Allen has taught me lots of important information regarding leadership, ethics, and management. All of this info from each professor has helped me become who I am today.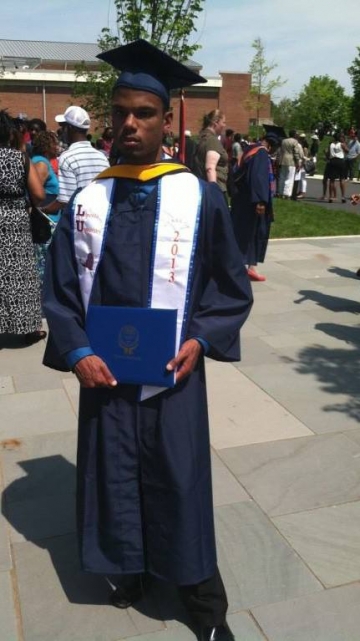 Proud HBCU Alum and Entrepreneur, Darren Stokes Junior of Lincoln University of PA 13 | Image Credit: Darren Stokes, Junior
What sports do/did you play at your HBCU? What positions?
N/A
What sports and/or extra curricular activities did you do in High School? And why?
N/A
Best restaurants on/near campus? Best dishes?
Pizza Hut, Applebees and Dominos. My "brother" Mike and I ordered from Dominos very often!

The best places on campus were "the Grille" (KFC,smoothie bar,etc.) After the Grille was removed the best place to eat on campus became the Marvelous Market. They have chicken wraps, pizza, salads, etc.

I was lucky to enjoy food prepared by my "Sister" Shanta and/or "Brother" Rakim on several occasions.
College crush?
I choose not to disclose that information LOL
Who invited you to interview with us?
N/A
Your wildest moment at college?
N/A
What is your funniest college story? (everyone has one lol)
N/A
What is your major? and Why did you choose it?
Business Management. I chose it because I knew that I wanted to start my own business.
What are the chants heard most often at the sporting events?
LU! Lincoln Pride! LU! Lincoln Pride! 1-8-5-4, 1st HBCU for sure!
How are you positively active on campus? (e.g. clubs, SGA, etc.)
I was in the marching band as a member of the drumline. I also was involved with several campus events as the videographer through my videography business, STOKES Entertainment.
How did you overcome your nervousness about going to college?
Being in the marching band played a big role in helping me adjust to the college life.
How did your HBCU prepare you for a diverse workplace?
I learned that you can meet all kinds of people with different backgrounds and life experiences. That's always been intriguing to me!
What advice would you give high school students filling out college applications for the first time?
Be patient in order to avoid getting frustrated. Also ask for help if you may need it.
If you could only speak two sentences to the youth coming after you what would you say?
Be careful and alert at all times because you're in a new environment. Have fun!
How did your HBCU help you to transition into your careers workforce?
I'm not fully into my career just yet. However, the information I learned from the professors mentioned above is helping me in my current workplace.
Lincoln University of Pennsylvania
Students: 1,902

Athletics: Lincoln University of Pennsylvania participates in the NCAA as a Division II institution. Lincoln has won 17 NCAA Division III Track & Field championships since 1985. Lincoln competes as a Division II member of the Central Intercollegiate Athletic Association and, the Eastern College Athletic Conference. Lincoln Lions compete in intercollegiate athletics in the following sports: Baseball, Soccer (Women), Basketball (Men & Women), Volleyball (Women), Indoor Track (Men & Women), Outdoor Track (Men & Women), Cross-Country (Men & Women), Softball, and Football.
Notable Alumni: Ebenezer Ako-Adjei Ghanaian politician, member of the United Gold Coast Convention and The Big Six** Nnamdi Azikiwe 1930 first President of Nigeria** Cab Calloway 1930 entertainer, bandleader** Archibald H. Grimke 1870 lawyer, journalist, public speaker, member of the Niagara Movement** Langston Hughes 1929 poet** Larry Neal 1961 Black Arts Movement leader in the 1960s** Kwame Nkrumah 1939 first President of the modern Ghana** Dr. Joseph C. Price 1879 founder of Livingstone College** William Drew Robeson I 1876 minister, father of Paul Robeson** James H. Robinson 1935 founder of Operation Crossroads Africa (a model for the Peace Corps); Chapters 8, 9 and 10 of Robinson's 1950 autobiography, Road Without Turning, describe life at Lincoln in the early 1930s** Gil Scott-Heron attended, early 1970s, activist, singer-songwriter** Clive Terrelonge 1994 Olympic track and field athlete from Jamaica** Mose Penaani Tjitendero 1968 Namibian politician; former Speaker of the National Assembly of Namibia ;Chairman, SWAPO Central Committee** Tjama Tjivikua 1983 Rector of the Polytechnic of Namibia** Albert H. Wheeler 1936 first African American Mayor of Ann Arbor, Michigan**
Website: http://www.lincoln.edu/


Latest Trending Interviews
Interviews Featuring "Lincoln University of Pennsylvania"
Interviews Featuring "Business Management"