Kendall Bishop, Shaw University- c/o 2019, Business Management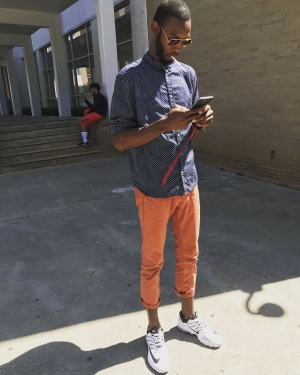 Where are you from? Who introduced you to HBCUs?*
I was Born and raised in Norfolk, VA. I was introduced to HBCUs at a young age because of the location of Norfolk State University. My parents used to take me to the football games on Saturdays and that's where I found my life for the atmosphere.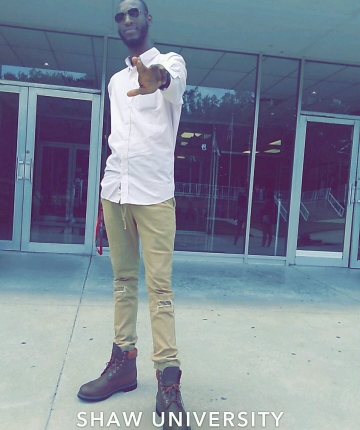 Climbing my way to the top
Why did you choose an HBCU over a pwi?*
I chose a HBCU because I wanted to be around people I could emotionally and socially connect with.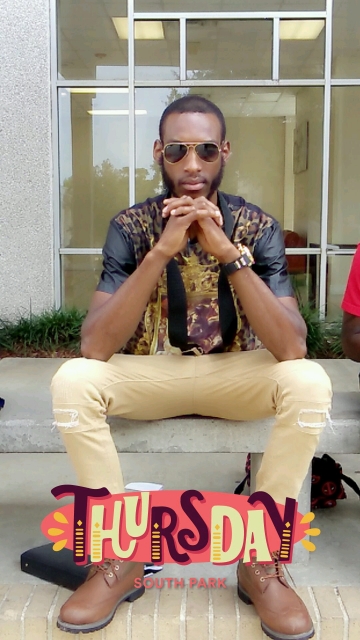 Piercing Souls
What is the story of your "experience" at Your HBCU given its heralded status as a stellar and prestigious institution?*
My HBCU experience has been great thus far. I have met life-Long friends and I've built a network that nearly guarantees success post-graduation.
"First time" experiences at your HBCU?*
My first taste of an HBCU was in August of 2014. I arrived to the campus as a blind freshman, not knowing what to expect. Band camp was horrific considering the fact that it was 16 hours a day for 6 consecutive days.
Who are the professors that have impacted your life in and out of the classroom? How did they do that?*
My Accounting Professor Dr. Beckwith has helped me with understanding nearly all of my major classes. Although none of my professors had a direct impact on my life outside of Shaw University, Professor Beckwith is making sure I walk that stage on time.
Shaw University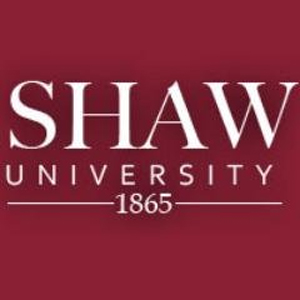 Students: 1,999

Athletics: Shaw University is a member and co-founder of the National Collegiate Athletic Association Division II's Central Intercollegiate Athletic Association (CIAA) Conference. Shaw University's Basketball team participates in the CIAA annual Basketball Tournament, which is the third most attended athletic event in collegiate sports after the Atlantic Coast Conference and Big East tournaments. Shaw fields 14 varsity athletic teams including teams in men's basketball, women's basketball, football, tennis, baseball, cheerleading, men's and women's track and field, volleyball, golf, and bowling.
Notable Alumni: Gladys Knight - 1966 - Singer, Gladys Knight & the Pips, received Honorary Doctorate** Adam Clayton Powell, Jr., D.D. - 1934 - Congressman from New York, 1945–71** Lee Johnson - 1975 - President & CEO of Mechanics & Farmers Bank** Shelia P. Moses - 1983 - Best selling author, nominated for the National Book Award & NAACP Image Award** Eleanor Nunn, Ph.D. - Civil rights activist (one of founders of SNCC) and educator, North Carolina State University** M. T. Pope - 1886 - Prominent physician in Raleigh; ran for mayor in 1919. His home is listed on the National Register of Historic Places and is a museum** Edawn Coughman - 2010 - Offensive Lineman and OT for the Buffalo Bills** William Gaston Pearson - 1886 - Educator and businessman, co-founder of Mechanics & Farmers Bank, an African-American Bank in Raleigh, North Carolina**
Website: http://www.shawu.edu/


Latest Trending Interviews
Interviews Featuring "Shaw University"
Interviews Featuring "Business Management"