Demetrius Johnson Jr., University of Arkansas at Pine Bluff- c/o 2016, Computer Information Science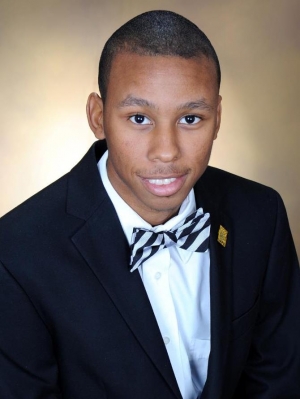 Where are you from? Who introduced you to HBCUs?*
I am from Chicago, Illinois. I wasn't properly introduced to HBCU's and I didn't know anything about HBCU's until I attended one. But I was introduced to the main well known black colleges such as Howard University, Spelman College, Clark Atlanta University but did not have knowledge about the "HBCU" culture. In high school, we attended a lab where we applied for college and someone suggested me to apply to the University of Arkansas - Pine Bluff (UAPB), in which I did. I later received an acceptance letter and scheduled a campus visit. From there, my UAPB experience began.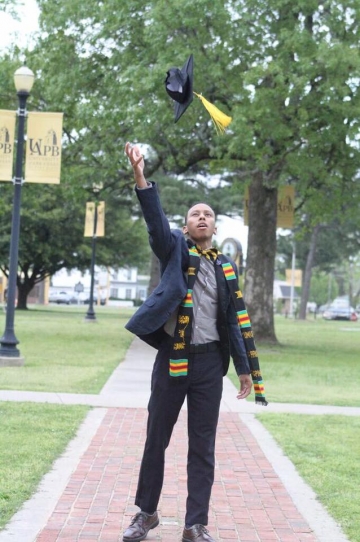 UAPB Graduate 2016
Why did you choose an HBCU over a pwi?*
I choose an HBCU over a pwi because an HBCU actually gave me the opportunity to received an college education. I have learn a tremendous amount of knowledge regarding HBCU's by attending one. And If it was not for my UAPB college experience, I do not where I would be and most definitely the vision of HBCU Campaign Fund organization would not existed.
What is the story of your "experience" at Your HBCU given its heralded status as a stellar and prestigious institution?*
My "experience" at my HBCU has been a historical ride. Located in Pine Bluff, Arkansas, as a small campus, UAPB provides and produces an environment of growth and productivity which gives students a chance to advance. This institution just like any other HBCU, assists you on obtaining your degree in the most supportive way possible.

Meaning? You always have access to your instructors or professors, there are staff, faculty and alumni that are willing to adopt you and take you under their wings as their own child and the campus life is LIT (as they say now). UAPB was founded under the roots of agriculture, its previous name before joining the University of Arkansas system was Arkansas Agriculture and Mechanical Normal College (AM&N). But even though it was founded through agriculture, there are majority of other majors that are most successful for students in their academic interest such as the science majors in which it is categorized as STEM. UAPB STEM program is stellar in many ways, providing those in STEM majors opportunities that they can access like any other college institution or HBCU in the nation.

And also what gives it the status of an prestigious institution is that we are the second oldest land-grant institution in the state of Arkansas and when you become a part of the pride at UAPB, you will be provided with a high quality, affordable education with a personal touch!

I leave you with this quote:
"The end of education is to know God and the laws and purposes of his universe, and to reconcile one's life with these law first aim of a good college is not to teach books, but the meaning and purpose of life. Hard study and the learning of books are only a means to this end. We develop Power, Courage and Determination and we go out to achieve Truth, Wisdom and Justice. If we do not come to this, the cost of schooling is wasted." - John B. Watson, First President, AM&N College.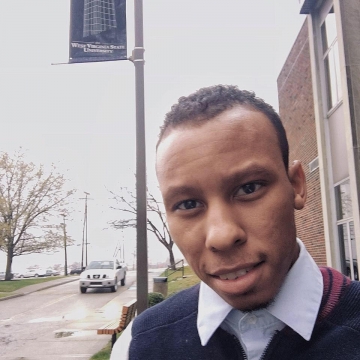 HCF visit to WVSU 2017
"First time" experiences at your HBCU?*
My "first time" experiences at my HBCU was getting involved in campus. UAPB held a freshmen welcome week and the SGA had different activities for the freshmen. I remember participating in those activities. I met this student who was older than me in years at the university and he was at the time Vice President of the SGA, his name was Kent Broughton. From there Mr. Broughton was like a mentor to me, because of him I ran for Freshman Class SGA (didn't make it) but I ended up in the class senate.

That following year, I was offered the honor to sit on his SGA executive cabinet as he won presidency of the SGA. That experience was an opportunity I will cherish for lifetime. My other experiences was being introduced to an HBCU Marching Band, the Marching Musical Machine of the Mid-South (M4), HBCU Greeks and a different variety of things I can relate on as the ultimate "HBCU experience."
Who are the professors that have impacted your life in and out of the classroom? How did they do that?*
There are many, so many to be named. They were there to assist in any way possible. Some were not professor, some were staff. They impacted my life by making sure that I was fine. When I say that HBCU's are like family. The environment is family related!
University of Arkansas at Pine Bluff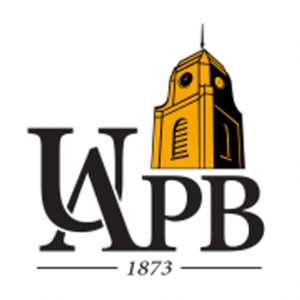 Students: 2,821

Athletics: Men's sports also include baseball, basketball, cross country, golf, tennis and track & field; Women's sports include basketball, cross country, soccer, softball, tennis, track & field and volleyball.
Notable Alumni: Smokie Norful - Class of 1995 - Pastor, Grammy award winning gospel singer and pianist**L. C. Greenwood - Class of 1969 - football player; former Pittsburgh Steelers defensive lineman, a member of the famous Steel Curtain defense**Terron Armstead - professional football player currently with the New Orleans Saints**Martha S. Lewis - Class of 1944 - government official in New York city and state**Danny K. Davis - Class of 1961 - U.S. Representative for 7th Congressional District in Illinois**
Website: http://www.uapb.edu


Latest Trending Interviews
Interviews Featuring "Computer Information Science"