Diane Wilson Onwuchekwa, Hampton University- c/o 1978, Business Marketing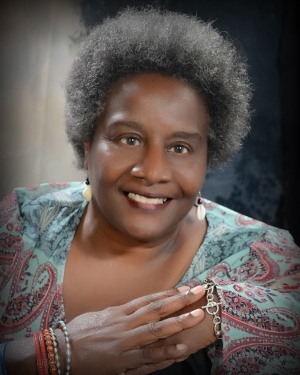 Where are you from? Who introduced you to HBCUs?*
My hometown is Danville, VA. I am blessed my cousin was finishing his freshman year at Hampton and his sister was entering in her Freshman year that fall.

My family was visiting my cousins, my last year in high school. My uncle of two Hampton students told my parents I should attend Hampton after high school. I spent 4 years at Hampton with six cousins.

I graduated with one of my cousins. She received her Master's and I received my Bachelors.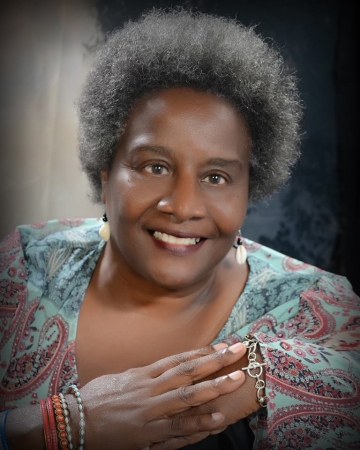 "At Hampton was the first time I felt free to be me."
Why did you choose an HBCU over a pwi?*
When I graduated there were not a lot of choices, at my HBCU was the first I saw free Black people. At Hampton was the first time I felt free to be me.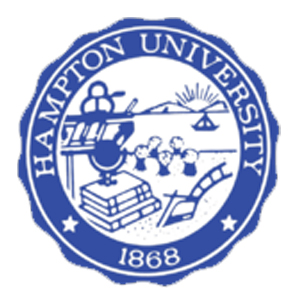 "My uncle of two Hampton students told my parents I should attend Hampton after high school."
What is the story of your "experience" at Your HBCU given its heralded status as a stellar and prestigious institution?*
The best experience was working at Hampton Museum. I was a student docent and curator.

I was introduced to the art of Jacob Lawrence, Archibald Motley, Augusta Savage, William H. Johnson, Henry O. Tanner and wood carving from Kuba people of Congo, West Africa.
"First time" experiences at your HBCU?*
Exposed to African and African American artists.

Hampton was an HBCU that educated Native Americans. I was exposed to the culture and art at our college Museum.
Who are the professors that have impacted your life in and out of the classroom? How did they do that?*
My Humanities professor, Dr. McGee took our class to the college museum our freshman year. The museum was a game changer.
What and where are the historical places on campus?
College museum
Hampton University
Students: 4,646
Under Graduates: 3,836
Post Graduates: 810
Athletics: Hampton University competes in the NCAA Division I Football Championship Subdivision (FCS) and are members of the Mid-Eastern Athletic Conference. Hampton University offers Basketball, Cross Country, Bowling, Golf, Football, Softball, Tennis, Track and Field, Lacrosse, Volleyball, Soccer, and Sailing.**In 2016, Hampton became the first and only HBCU to field a Division I men's lacrosse team. ESPN held a broadcast on campus preceding the inaugural game in Armstrong Stadium.**Hampton is the only HBCU with a competitive sailing team. RIVALS: Norfolk State University, Howard University.
Notable Alumni: Alberta Williams King - 1924 - Mother of Martin Luther King Jr.** Robert S. Abbott - 1896 - Founder of The Chicago Defender** Percy Creuzot - 1949 - Founder of Frenchy's Chicken in Houston, Texas** Charles Phillips - 1986 - CEO of Infor; former President of Oracle Corporation** Booker T. Washington - 1875 - Founded Tuskegee University in Alabama** John T. Biggers - Harlem Renaissance muralist and founder of the Art Department at Texas Southern University** Leslie Garland Bolling - 1918 - Early 20th-century wood carver** Spencer Christian - Former weatherman for Good Morning America, 1986–1998** DJ Envy 1999 disc jockey and host of The Breakfast Club** Brandon Fobbs - 2002 - Actor; best known for his role in the film Pride** Kevin Frazier - Sports anchor and entertainment news anchor** Beverly Gooden - 2005 - Writer** Biff Henderson - Stage manager and personality on the Late Show with David Letterman** DJ Tay James - 2009 - Disc jockey for Justin Bieber** Dorothy Maynor - Concert singer** Wanda Sykes - 1986 - Comedian** A. S. (Doc) Young - 1941 - Sports journalist** Vanessa D. Gilmore - Federal Judge of the United States District Court for the Southern District of Texas** Charles Wesley Turnbull - 1958 - Former governor of the U.S. Virgin Islands** Douglas Palmer - 1973 - Mayor of Trenton, New Jersey** Ivory Lee Young Jr. - 1986 - City Councilmember with the Atlanta City Council District 3, Atlanta, Georgia 2002–2018** Stephanie Young - 2006 - Director of African American Outreach, Associate Director of Communications, The White House** Mary Jackson - 1942 - Pioneering African-American engineer for NASA** Susan La Flesche Picotte - 1886 - First Native American physician** Elisabeth Omilami - Chief Executive Officer of Hosea Feed the Hungry and Homeless** Mychal Denzel Smith - 2008 - Writer at The Nation, television commentator and author** Clara Byrd Baker - Educator, civic leader, and suffragette** Chris Baker - 2008 - Current NFL defensive tackle** Justin Durant - 2007 - Current NFL linebacker, Jacksonville Jaguars, Detroit Lions** Kenrick Ellis - Current NFL defensive tackle, New York Jets** Francena McCorory - 2010 - Track and field, NCAA 400m three-time champion** Kellie Wells - Track and field Olympic athlete; 100m hurdle bronze medalist, 2012**
Website: http://www.hamptonu.edu/


Latest Trending Interviews
Interviews Featuring "Hampton University"
Interviews Featuring " Business Marketing"