Korressa Williams, Fisk University- c/o 2011, Physics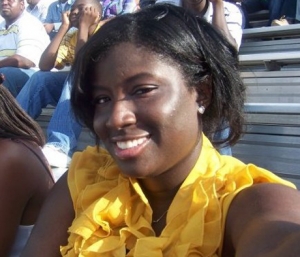 Name : Korressa Williams
HBCU : Fisk University
Graduation Year : 2011
Major : Physics
Where are you from? Who introduced you to HBCUs?*
Question skipped.
Why did you choose an HBCU over a pwi?*
I decided to attend Fisk University in order to take advantage of the Fisk-Vanderbilt Masters to PhD Bridge Program.
What is the story of your "experience" at Your HBCU given its heralded status as a stellar and prestigious institution?*
My experience at Fisk, so far, has been really positive. The staff has always been available when I needed help.
"First time" experiences at your HBCU?*
Question skipped.
Who are the professors that have impacted your life in and out of the classroom? How did they do that?*
When I first arrived at Fisk, Dr. Arnold Burger gave me a hug and said "welcome". Then we had a meeting, and he agreed to be my advisor and said he would do his best to help me reach my academic and professional goals.
Best restaurants on/near campus? Best dishes?
Jubilee Hall.


Fisk University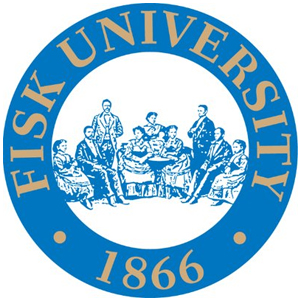 Students: 700+

Athletics: Fisk University is part of the National Association of Intercollegiate Athletics (NAIA) Division I level, primarily competing in the Gulf Coast Athletic Conference (GCAC). Men's sports include basketball, cross country, tennis and track & field; women's sports include basketball, cross country, softball, tennis, track & field and volleyball.
Notable Alumni: Nikki Giovanni - 1967 - poet, author, professor, scholar** Otis Boykin - 1942 - Inventor, control device for the heart pacemaker** Gregory "DJ GB" Byers - 2013 - DJ, Producer** William L. Dawson (politician) - 1909 - U.S. Congressman (1943–1970)** Charles Diggs - United States House of Representatives Michigan (1955–1980)** Rel Dowdell - 1993 - Acclaimed filmmaker** James J. Durham - 1880, 1885 - Founder of Morris College** Venida Evans - 1969 - Actress, best known for IKEA commercials** John Hope Franklin - 1935 - Historian, professor, scholar, author of landmark text From Slavery to Freedom** Esther Cooper Jackson - 1940 - Founding editor of Freedomways Journal** Leonard Jackson (actor) - 1952 - Actor, Five on the Black Hand Side; The Color Purple** Matthew Knowles - 1973 - Father and former manager of Beyoncé, founder and owner of Music World Entertainment, and adjunct professor at Texas Southern University** Hon. Hazel O'Leary - Former U.S. Secretary of Energy** Alma Powell - Wife of Gen. Colin Powell** Margaret Murray Washington - 1890 - Lady Principal of Tuskegee Institute and third wife of Booker T. Washington** Ida B. Wells - American civil rights activist and women's suffrage advocate** Frederica Wilson - 1963 - U.S. Representative for Florida's 17th congressional district**
Website: http://www.fisk.edu/


Latest Trending Interviews
Interviews Featuring "Fisk University"