Krystal Bowser , Claflin University- c/o 2011, Biology & Chemistry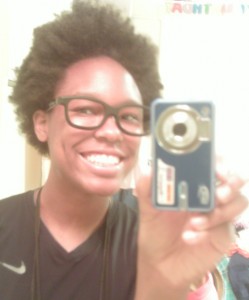 Name : Krystal Bowser
HBCU : Claflin University
Graduation Year : 2011
Major : Biology & Chemistry
Where are you from? Who introduced you to HBCUs?*
N/A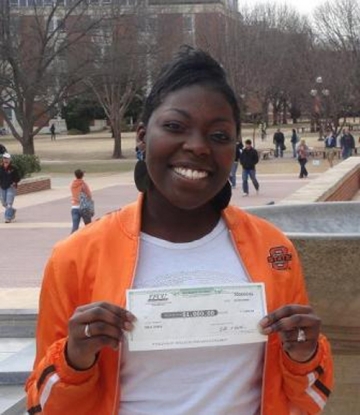 For high school seniors and incoming freshman Claflin University offers the Alice Carson Tisdale Honors Scholarship
Why did you choose an HBCU over a pwi?*
N/A
What is the story of your "experience" at Your HBCU given its heralded status as a stellar and prestigious institution?*
I wouldn't say my "experience" has a story. It's more of a routine. Study. Go to class. I'm just going through the motions that are required for me to get into medical school.
"First time" experiences at your HBCU?*
N/A
Who are the professors that have impacted your life in and out of the classroom? How did they do that?*
As a person, I don't think of my professors make an impression on me. As a student, Dr. Wooten- Blanks and my mentor, Dr. Panasik, have made an impression on me due to the expectation they have for me.
Best restaurants on/near campus? Best dishes?
I don't go to many restaurants in Orangeburg, SC.


College crush?
I don't have one.
Claflin University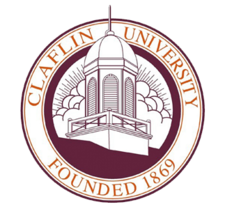 Students: 1,978

Athletics: Claflin University is a member of the Southern Intercollegiate Athletic Conference of the NCAA (Division II). Men's sports include basketball, baseball, tennis, and track and field. Programs for women include basketball, softball, volleyball, tennis, and track and field.
Notable Alumni: Roger Kenton Williams - 1936 - Educator who taught at psychology departments at North Carolina A&T State University, North Carolina Central University, Morgan State University, and University of Maryland-Eastern Shore** Arthur Rose Sr - 1950 - Chair of Art Department (1952 - 1973) at Claflin University; the Arthur Rose Museum at the university was named for him** Dr. Gloria Rackley Blackwell - 1953 - Civil rights activist, professor at Clark Atlanta University** Leo Twiggs - 1956 - Artist and educator at South Carolina State University; the first African American to receive a Doctorate of Arts from the University of Georgia** Joseph H. Jefferson - 1970 - Member of the South Carolina House of Representatives, representing the 102nd District* Cynthia V. Anderson - 1980 - Chief Operations Officer at the U.S. Department of Energy** Bryan Andrew Wilson - 2004 - Gospel Artist** Danny! - 2005 - Recording artist for Okayplayer Records and music producer/composer for MTV's Hype Music production library** E. Roger Mitchell - 1993 - Actor - The Walking Dead, The Hunger Games: Catching Fire**
Website: http://www.claflin.edu/


Latest Trending Interviews
Interviews Featuring "Claflin University"
Interviews Featuring "Biology & Chemistry"