Penda James, Wilberforce University- c/o 2014, Journalism & Mass Communications
Name : Penda James
HBCU : Wilberforce University
Graduation Year : 2014
Major : Journalism & Mass Communications
Where are you from? Who introduced you to HBCUs?*
Dayton, Ohio. My father used to make my siblings and I watch the Lou Rawls parade of stars every year. I am the oldest, but we all have experienced black colleges.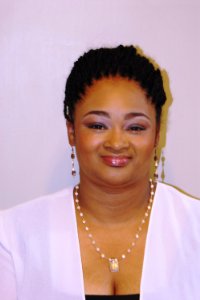 Why did you choose an HBCU over a pwi?*
My father wouldn't have it any other way for my first experience away from home. I applied to PWIs but the money was at Wilberforce and that was the decision maker.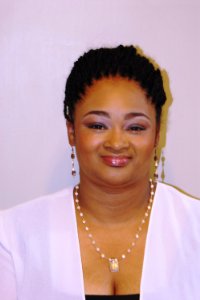 What is the story of your "experience" at Your HBCU given its heralded status as a stellar and prestigious institution?*
My HBCU gave me a phenomenal experience in growing up. I had a lot of painful experiences there because I was finding my way as a woman. Most people do grow through pain but a lot mine was because I didn't count the cost before I made a lot of decisions. I do now.
"First time" experiences at your HBCU?*
N/A
Who are the professors that have impacted your life in and out of the classroom? How did they do that?*
Even though WU is an HBCU and there were not a lot of non white students, the standard of the professors who groomed us was no less than excellent. As I mentioned before, Dr. Johnson had us carrying dictionaries to class because he wanted us to expand our vocabulary.

Dr. Grisby took us off the yard to visit the jail, stepping out of our comfort zones. Dr. Shittu made us write and rewrite until she was satisfied with our work. Dr. Brailey encouraged us to find our word and stand on it. All of these things are necessary to have in a diverse workplace.

I have worked for Allegheny County for the past 6 years and it is a requirement that I be able to connect with people who are different from me in many capacities. Wilberforce taught me to know myself and not be swayed by other's opinions of me.
Best restaurants on/near campus? Best dishes?
Late nights to Taco Bell, Burger King and Perkins. At that time I ate everything with chicken and cheese!
College crush?
I can't tell you. ????
Wilberforce University
Students: 500

Athletics: Wilberforce University is a part of the National Association of Intercollegiate Athletics (NAIA), primarily competing as an Independent of the Association of Independent Institutions (AII). Wilberforce University offers Men's sports including basketball and cross country, while women's sports include basketball and cross country. Students also participate in the following intramural sports: basketball, softball, volleyball, flag football, and tennis.
Notable Alumni: Ossian Sweet - African American doctor notable for self-defense in 1925 against a white mob's attempt to force him out of his Detroit neighborhood, and acquittal at trial** Theophilus Gould Steward - 1881 - U.S. Army chaplain and Buffalo Soldier** Demetrius Newton - Civil rights attorney** Bill Powell - Owner and designer of Clearview Golf Club, the first integrated golf course in America and the first owned and designed by an African American** Leontyne Price - Opera singer and first African American prima donna of the Metropolitan Opera** Leon Jordan - 1932 - Politician and civil rights activist; considered one of the most influential African Americans in the history of Kansas City, Missouri** James H. McGee - City commissioner and first African American mayor of Dayton, Ohio** John R. Fox - Recipient of the Medal of Honor** Raymond V. Haysbert - Business executive and civil rights leader** Floy Clements - First African-American woman to serve in the Illinois House of Representatives (1959-1960)** Victoria Gray Adams - Pioneering civil rights activist** Regina M. Anderson - Playwright, librarian, and member of the Harlem Renaissance** Hallie Quinn Brown - 1873 - Educator, writer and activist**
Website: http://www.wilberforce.edu/


Latest Trending Interviews
Interviews Featuring "Wilberforce University"
Interviews Featuring "Journalism & Mass Communications"