Alexandra Lawrence , Spelman College- c/o 2016, Sociology
Where are you from? Who introduced you to HBCUs?*
I am from Atlanta, GA. My whole family has always done HBCUs. Always. I am a 4th generation Spelmanite. It's in my blood.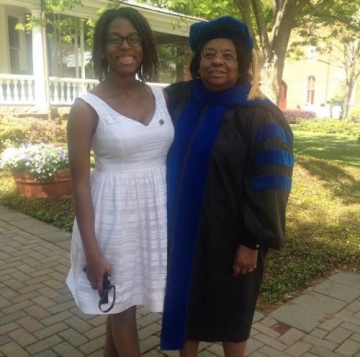 Alexandra pictured alongside Dr. Andrea Lawrence (her grandmother), the Chair of the Computer Science Department at Spelman College
Why did you choose an HBCU over a pwi?*
I chose an HBCU because of tradition and because I went to a predominantly white school for 6 years. Although the academics were great and the teachers were wonderful, I wasn't taught how to be a successful black woman. Just how to be a successful woman (it was an all girls' school).


What is the story of your "experience" at Your HBCU given its heralded status as a stellar and prestigious institution?*
All of my Spelman sisters have been extremely supportive and caring. So has the faculty and staff. The family feeling that is throughout the AUC (Atlanta University Center) as a whole has been so supportive and loving.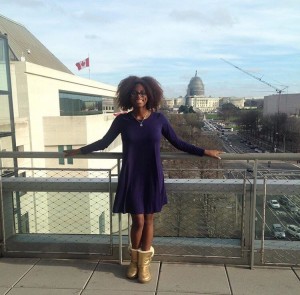 Alexandra Lawrence of Spelman College (Class of 2018)Alexandra Lawrence of Spelman College (Class of 2018)
"First time" experiences at your HBCU?*
N/A
Who are the professors that have impacted your life in and out of the classroom? How did they do that?*
All of my anthropology and sociology professors have been great. They encourage me to be my best and they provide a safe environment in which I can do so.


Spelman College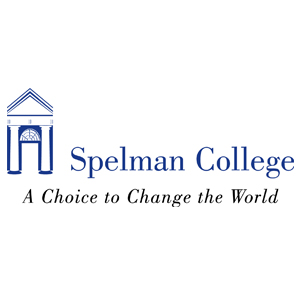 Students: 2,244

Athletics: On November 1, 2012, Spelman College announced that it would be dropping all intercollegiate sports at the end of the 2012-13 academic year to promote healthy lifestyles amongst students. The vision is that with this change, students will implement these healthy practices in their home life outside of college.
Notable Alumni: Phire Dawson - 2008 - "Barker's Beauty" on The Price Is Right** Esther Rolle - c.1942 - Actress, Good Times** Keshia Knight Pulliam - 2001 - Actress The Cosby Show, House of Payne** Tanika Ray - 1994 - Actress and television personality** Bernice Johnson Reagon - 1970 - Founder of Sweet Honey in the Rock; MacArthur Fellow; Professor Emeritus American University Curator Emeritus, Smithsonian Institution National Museum American History; National Humanities Medal; Heinz Award** LaTanya Richardson - 1971 - Actress (The Fighting Temptations, Losing Isaiah, Malcolm X) and wife of actor Samuel L. Jackson** Tayari Jones - 1991 - Author of Leaving Atlanta and The Untelling** Alberta Williams King - (high school) - Mother of Martin Luther King, Jr.** Bernice King - 1986 - President, SCLC, daughter of Martin Luther King, Jr.** Adrienne-Joi Johnson - 1988 - Actress "House Party", "Baby Boy"** Varnette Honeywood - 1972 - Creator of the Little Bill character** Nora A. Gordon - 1888 - Began the tradition of Spelman missionary work to Africa** Cassi Davis - 1988 - Actress House of Payne** Tina McElroy Ansa - 1971 - Author, Baby of the Family, Ugly Ways, The Hand I Fan With, and You Know Better**
Website: http://www.spelman.edu/


Latest Trending Interviews
Interviews Featuring "Spelman College"
Interviews Featuring "Sociology"