Brianna Turner, Savannah State University- c/o 2019, Criminal Justice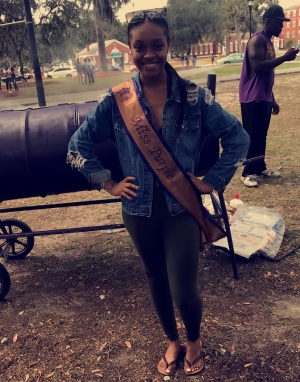 Where are you from? Who introduced you to HBCUs?*
I am from Bainbridge, Georgia; later moving to Jacksonville, Florida before attending Savannah State University. No one introduced me to HBCUs, I had to research and test the waters on my own considering the fact that my mom was the only person in our family to go to college and even she attended a PWI.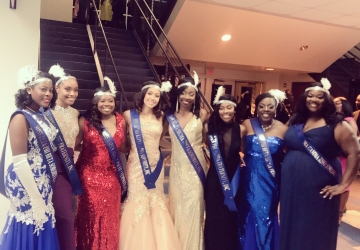 Miss Purple Omega Psi Phi Fraternity Incorporated AG CHAPTER 2016-2017
Why did you choose an HBCU over a pwi?*
I chose an HBCU over a PWI simply because I wanted to learn more about my culture and history and finally express my true self around others who were just like me. I wanted the family feel that we all know HBCUs give, lastly I just wanted to have fun!!! There's no turn up like the lituation at an HBCU!
What is the story of your "experience" at Your HBCU given its heralded status as a stellar and prestigious institution?*
My story is a little different...I started off as Miss Freshman 2015-2016 and I had no idea what I signed up for. I came to school with the tendency of enjoying college while getting my education but with the help of a few mentors and student leaders I decided to get involved in campus life and student government. I have held the title as "Queen" for three years in different organizations and still maintained a 3.0 gpa or higher in addition to working two part time jobs since my freshman year in college. My experience has been essential to my growth and my story is still being written.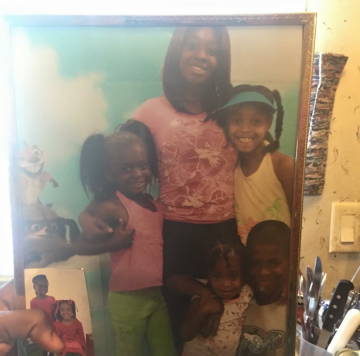 "Most of all, I value my family more than anything or anyone!"
"First time" experiences at your HBCU?*
Hmmm, a first time experience of mine would have to be making a C in a class. I have never failed a test or made anything lower than a B in my life until I went to college. C's still earn degrees!!!

Also, I've never had a teacher get as personal and be as genuine and caring for a student as I have experienced at my HBCU.
Who are the professors that have impacted your life in and out of the classroom? How did they do that?*
Professor Jamal Toure has to be the most impactful, motivating, genuine, loving, and smart professor I have ever met in the three years that I have been at Savannah State University.

In the classroom, he enlightened me and opened my mind to lots of history that I had no idea existed as well as the twisted history that others teach. He truly has a love and passion for his students and it shows in more ways than one. He would always check on me and make sure I was on my Ps and Qs in every aspect possible, which is very rare considering that we are all adults in college.

Professor Toure is truly heaven sent and I can't wait to make him proud!
What sports and/or extra curricular activities did you do in High School? And why?
In high school I played Shooting guard for our Varsity basketball team, 300 and 110m hurdles, soccer, and softball. I played sports because I loved to compete and have fun with friends who loved the sports as much as I did.
College crush?
My college crush would have to be this 6'3? Tall handsome chocolate bearded up Northerner on our men's basketball team lol
What is your major? and Why did you choose it?
My major is criminal justice with a minor in law, because I have aspirations of becoming the best attorney ever to step foot in a court room.
What situation in your life made you feel like you had arrived into woman/manhood?
A situation that made me feel that I had stepped into womanhood would probably be when I went off to college and began to take care of myself with the help of no one. I finally feel like I am a woman who can hold her own and handle herself.
Who was your greatest influence in your life growing up? And Why?
My mom was and still is the greatest influence in my life growing up because she is such a strong, hardworking, honest, positive woman. She is everything that I strive to be, except greater.
What was your saddest moment in your life to date?
The saddest moment of my life had to be losing my sister, Kourtney Breedlove. I've never felt a pain as such..still feeling it..
Savannah State University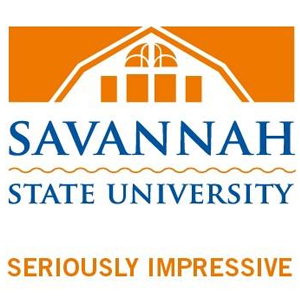 Students: 4,280

Athletics: Savannah State University holds membership in the National Collegiate Athletic Association (NCAA) Division I as a member of the Mid-Eastern Athletic Conference (MEAC) and participates in the following sports: football, baseball, basketball (men and women), cross-country (men and women), tennis (men and women), track and field (men and women), volleyball (women only), golf (men), and softball (women). In April of 2017 Savannah State University President Cheryl Dozier announced the school intends to reclassify all athletic programs to Division II . The move back to Division II is expected to occur for the 2019-20 academic year. The Georgia school would end its membership in the Mid-Eastern Athletic Conference, which it joined in 2010.
Notable Alumni: Curtis Cooper - Notable Savannah-area civil rights leader** W. W. Law - 1948 - A nationally-known civil rights leader and preservationist** James E. Wright - Flight instructor for the World War II Tuskegee Airmen** Jerome Miller - 1975 - Toyota Motor Sales Vice President for Diversity and Inclusion - Toyota Motor Sales, U.S.A., Inc.** George E. Kent - 1941 - Professor of literature (with a specialism in Afro-American literature)** Dr.Charles Elmore - African-American scholar and jazz historian** JaQuitta Williams - 1993 - Former anchor/reporter for WSB-TV, ABC affiliate in Atlanta, Georgia** Roy Ellison - 1987 - National Football League official and umpire during Super Bowl XLIII** Shannon Sharpe - 1991 - Former National Football League player; three-time Super Bowl champion, and is second to Tony Gonzalez for most receptions (815), receiving yards (10,060), and TD receptions (62) by a tight end in an NFL career**
Website: https://www.savannahstate.edu/


Latest Trending Interviews
Interviews Featuring "Savannah State University"
Interviews Featuring "Criminal Justice"