ReNeé Brown, Savannah State University- c/o 2016, Business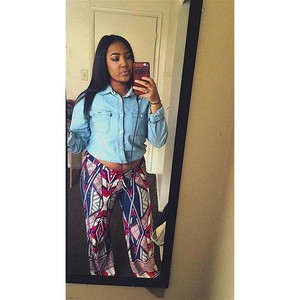 Name : ReNeé Brown
HBCU : Savannah State University
Graduation Year : 2016
Major : Business
Where are you from? Who introduced you to HBCUs?*
I'm from Atlanta, Georgia, and I was introduced to HBCU's through my own curiosity and preference for a majority black school.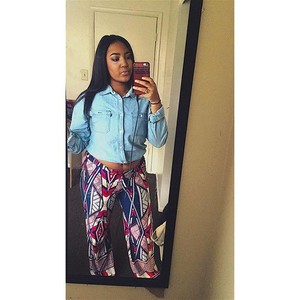 Why did you choose an HBCU over a pwi?*
My whole life I went to schools that had populations of white people that widely outnumbered minorities, and one year I went to a majority black high school and loved it. From then on I knew that's where I wanted to be.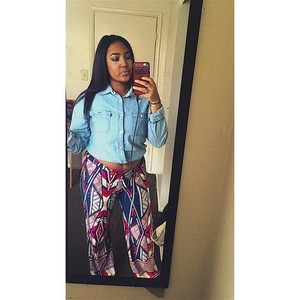 What is the story of your "experience" at Your HBCU given its heralded status as a stellar and prestigious institution?*
The most known motto of my HBCU (Savannah State University) is "you can get anywhere from here." This statement holds true, every student who graduates from Savannah State is put directly in the workforce within the major they chose prior to graduation.
"First time" experiences at your HBCU?*
N/A
Who are the professors that have impacted your life in and out of the classroom? How did they do that?*
The professors that impacted my life the most would be Dr. A. Mundrich , and Professor Fletcher -AKA "Duke Booty." (if you don't know who he is you should google him, literally, you'll be surprised at who he is!).

Dr. Mundrich Sparks the interest of the student and doesn't make the class overly difficult because "that's how college is supposed to be"….. yea right. He's an awesome professor and every time I leave my lecture, I always have a thousand entrepreneurial ideas written down.
Savannah State University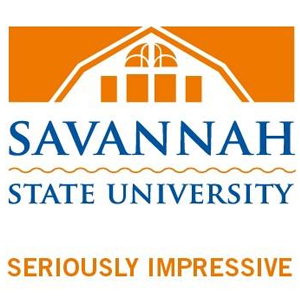 Students: 4,280

Athletics: Savannah State University holds membership in the National Collegiate Athletic Association (NCAA) Division I as a member of the Mid-Eastern Athletic Conference (MEAC) and participates in the following sports: football, baseball, basketball (men and women), cross-country (men and women), tennis (men and women), track and field (men and women), volleyball (women only), golf (men), and softball (women). In April of 2017 Savannah State University President Cheryl Dozier announced the school intends to reclassify all athletic programs to Division II . The move back to Division II is expected to occur for the 2019-20 academic year. The Georgia school would end its membership in the Mid-Eastern Athletic Conference, which it joined in 2010.
Notable Alumni: Curtis Cooper - Notable Savannah-area civil rights leader** W. W. Law - 1948 - A nationally-known civil rights leader and preservationist** James E. Wright - Flight instructor for the World War II Tuskegee Airmen** Jerome Miller - 1975 - Toyota Motor Sales Vice President for Diversity and Inclusion - Toyota Motor Sales, U.S.A., Inc.** George E. Kent - 1941 - Professor of literature (with a specialism in Afro-American literature)** Dr.Charles Elmore - African-American scholar and jazz historian** JaQuitta Williams - 1993 - Former anchor/reporter for WSB-TV, ABC affiliate in Atlanta, Georgia** Roy Ellison - 1987 - National Football League official and umpire during Super Bowl XLIII** Shannon Sharpe - 1991 - Former National Football League player; three-time Super Bowl champion, and is second to Tony Gonzalez for most receptions (815), receiving yards (10,060), and TD receptions (62) by a tight end in an NFL career**
Website: https://www.savannahstate.edu/


Latest Trending Interviews
Interviews Featuring "Savannah State University"
Interviews Featuring "Business"