Janae Peats, Bennett College- c/o 2016, English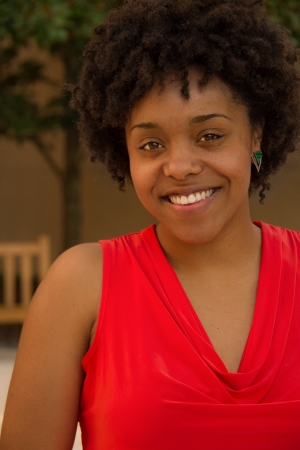 Where are you from? Who introduced you to HBCUs?*
I am from East Palo Alto, CA. My hometown is only 2 miles from Stanford. Racism there is very different so HBCUs were all but whispered about. I was fortunate to have stumbled into the HBCU College Fair in Oakland.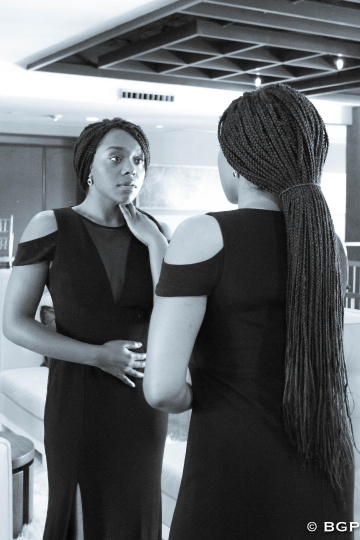 We all must realize it is God we are living for.
Why did you choose an HBCU over a pwi?*
When I left home I was angry. I was determined to be my own woman and wanted to know what that meant. I had no idea I chose to attend one of the greatest institutions that specializes in educating, empowering and cultivating black women and sisterhood. That portion was no one but God. However, at a young age there was something that intrigued me about being around other black women - other women of color. I had always fought black women in school. To know black women as sisters was foreign but interesting to me. I now know it ultimately would lead me to my legacy: the overall healing and success of all black women.
What is the story of your "experience" at Your HBCU given its heralded status as a stellar and prestigious institution?*
Bennett College is truly unique in every sense. Its' students prove every single day the power and strength of black womanhood, sisterhood and the power of self efficacy. My experience also introduced me to respectability politics and in this introduction I was often shamed by colleagues, faculty and staff members for my authenticity. I know that my HBCU community meant well but this shame hurt my self esteem tremendously. I fight everyday to build and keep it through active and exciting goal setting tactics to get things done. Ultimately, my HBCU experience at Bennett College helped me to learn how to love, appreciate and be a sister to a black woman. Simultaneously, I learned how to love myself.
"First time" experiences at your HBCU?*
I have often been told that I am "too much." At my HBCU I was not able to shine as bright for witty comments, moderately aggressive goals or humor - my classmates all had it going on! We were truly a class of queens - a campus filled with royalty. It was my first time being among my "true" peers in caliber, age and creativity.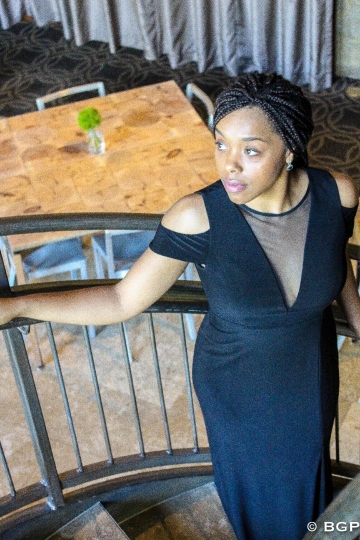 Once our purpose and talents are clear, all other factors are distractions.
Who are the professors that have impacted your life in and out of the classroom? How did they do that?*
My all time favorite professor is a woman named Ms. Kerry Petersen. Ms. Petersen taught Civil Rights History and illustrated the pain and struggle pre, during and post Civil Rights Movement. She helped me to understand the weight of Dr. King Jr.'s heart on the day of his death. Ms. Petersen's text/literature selections painted Rosa Parks as a subversive and courageous woman which was a drink of water compared to the old, meek and mild story I had been spoon fed in public school.
Most importantly, Ms. Petersen would help me to see that white and black women can work together, help each other and demonstrate sisterhood. Ms. Petersen is a white woman with a heart truly of Gold. I am thankful for her commitment to black history and HBCUs' students. Thank you Ms. Petersen.
What situation in your life made you feel like you had arrived into woman/manhood?
There have been a series of events that have made me realize that I had arrived to womanhood. Holistic womanhood requires the courage to have difficult conversations and execute difficult tasks with grace. Despite the pain and discomfort, a real woman is capable of remaining poised and strategizes so that she can relieve herself as quickly as possible. My womanhood requires my intentions and energy. So many of my peers are inspiring me to take hold of my life the same way a cheetah does its' prey - FIERCE. Womanhood requires me to be a DIVA in all areas of my life so that my tomorrow may be better.
What's your take on love (in the philosophical sense)?
Love, for so many black women, is a challenge. One thing I wish I could have understood better is the act of giving love in a non-romantic and romantic way. Black women receiving, giving and hearing the exchange of love more often will teach us to be more loving in an active way. I know many black girls who did/do not understand how to treat or talk to their partner. They are often aggressive and angry while demanding to be respected and loved. We (black men and women) need all the love we can get. It's so important that we all love each other, treat other with care and use love as a tool to help you live your best life.
Bennett College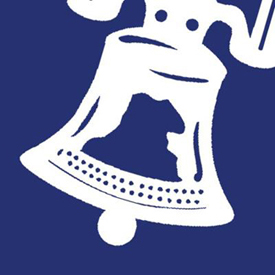 Students: 650

Athletics: Women's Sports include Basketball, Golf, Soccer, Softball, and Swimming.
Notable Alumni: June Rogers - 2001 - First woman to hold the position of Director of Drug Program and Policies and youngest Director within the Association of the National Football League Players Association (NFLPA) in 2012. Ms. Rogers is also credited with the establishment of information dissemination strategies which incorporated various social media platforms to provide critical and timely information to NFL players, agents and key stakeholders.**Linda Beatrice Brown - 1961 - Author, Civil Rights Activist, Willa Beatrice Player Distinguished Professor of the Humanities at Bennett College for Women.**Cynthia D. Brown - 1991 - Former Durham, North Carolina City Councilwoman and Candidate for U.S. Senate in 2002.**Yvonne Johnson - 1962 - First African American Mayor of Greensboro, NC and Educator.**Jacquelyn Grant - 1970 - Author of the widely acclaimed White Women's Christ and Black Women's Jesus: Feminist Christology and Womanist Response. Jacquenlyn Grant is the first African American woman to earn a doctoral degree in systematic theology at Union Theological Seminary. She is also an author, theology professor and minister.**
Website: http://www.bennett.edu/


Latest Trending Interviews
Interviews Featuring "English"