Jeaiza Quinones, Prairie View A & M University- c/o 2017, English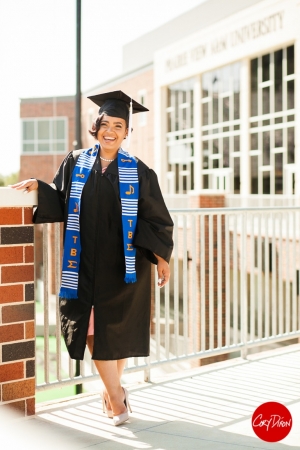 Where are you from? Who introduced you to HBCUs?*
I was born and raised in the United States Virgin Islands. There is an HBCU, University of the Virgin Islands, located there and that campus was my first introduction to a historically Black university.

My high school counselor also made sure to expose us to all of the different universities on the mainland so that we knew we had options.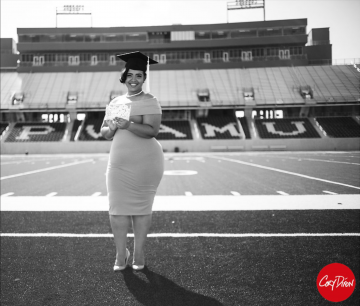 Miss PVAMU 2016
Why did you choose an HBCU over a pwi?*
I don't think I ever felt the need to choose. I felt that I was destined to attend a university during my undergraduate years that would feel like home, and during different recruitment opportunities, the ones that I always felt drawn to were always HBCUs.
What is the story of your "experience" at Your HBCU given its heralded status as a stellar and prestigious institution?*
Prairie View A&M University has been without a doubt a home away from home.

I started my experience at Prairie View as a member of the Marching Storm; an organization that taught me great amounts of discipline, organization, time management, and self-respect.

In the classroom, I was challenged and pushed past my limits. The faculty and staff at PVAMU will not accept mediocrity and expect to see you at your best in and out of the classroom. The students are certainly no different; so many of my peers stayed busy at all times founding new organizations and constantly working on initiatives to make themselves, the university and the Black community better. I constantly felt inspired and challenged to do more.

By living in an environment of constant mentoring and encouragement, I went on to do great things at Prairie View such as becoming Miss Prairie View A&M University, a member of Tau Beta Sigma National Honorary Band Sorority, and winning the Student Humanitarian Award for my service to the university during my senior year.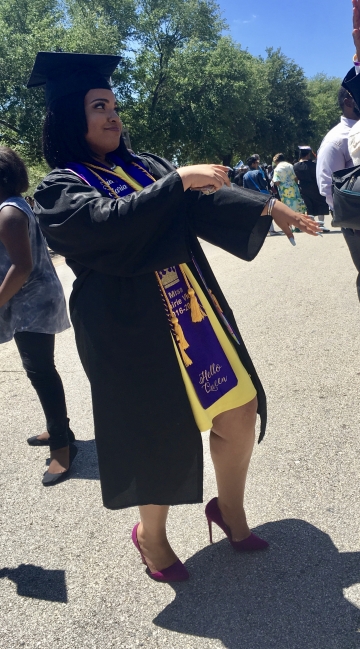 Graduation Day 2017
"First time" experiences at your HBCU?*
Prairie View was my first everything. I had never had southern food until I attended their school nor had I ever seen a crowd of thousands at a football game until my first Labor Day Classic in 2013. It was my reintroduction to life outside of the U.S Virgin Islands and while it was a bit of a culture shock it wasn't long until I became acclimated.

PVAMU was the place where I accomplished some firsts as well. I'm honored that I was able to be crowned the first plus size Miss PVAMU, the first of Hispanic descent, and the first from the U.S Virgin Islands.
Who are the professors that have impacted your life in and out of the classroom? How did they do that?*
I think one of the professors who impacted my life the most was Dr. Clay Hooper.

Dr. Hooper was one of my first English professors after switching majors, and he accepted nothing but the best from us. His assignments were always challenging but never in a way that left me intimidated. He pushed us to think outside of the box and to produce work that was better and better each time.

Outside of the classroom, Dr. Hooper was a true mentor. His door was never closed to us when we needed him and he always reached out to his students first when he saw that there were opportunities on campus or off-campus that we may have benefited from. When the time came to start my graduate school application, Dr. Hooper was the first person I reached out to.
What to date has been your saddest moment at your HBCU?
I think the saddest moments we experienced as a campus while I was a student was first, the death of Sandra Bland. I'm not sure any of us knew how to process what had happened nor did we foresee how that incident would shake the country the way that it did. It made us so much more conscious of the realities we face not only as HBCU students but as Black men and women.

For me, I never drove down that street again without thinking of her or wondering when she would receive justice. Secondly, I think the passing of any PVAMU students is always a hard thing for our campus to endure. Although there are thousands of students, we were such a tight-knit community. If anything happened to a Panther we all knew about it and we all felt shaken by it.
What situation in your life made you feel like you had arrived into woman/manhood?
When I was younger I was sexually assaulted. I had never opened up to my family about the experience. Then when I became Miss PVAMU, my platform was centered on the empowerment of women.

Having that experience gave me the strength to tell my story publicly in detail for the first time since it occurred. I believe that in that moment, my choice to use the most painful thing I have ever experienced in order to empower other women brought me into my own womanhood.
How do you deal with racism when you encounter it?
Being from the U.S Virgin Islands, I had never experienced racism first-hand until I moved to Texas. It was shocking, painful, uncomfortable, unsettling and the experience stayed with me for weeks.

I deal with it, not by simply choosing the high road, but by recognizing that the high road is actually fighting to ensure that bigotry and racism are not tolerated anywhere. I constantly find myself speaking about it online to ensure that it is always an important topic of conversation.
What do you feel is most beautiful about you?
I think that growth is the most beautiful thing about me. I haven't always felt that way and if I had been asked this question in the past I'd instantly look for a physical trait only to be made uncomfortable by insecurity. These days I find beauty in the growth and the strides I've made as a woman. I see beauty in how different I am now and how much more brave I feel.
I am a member of Tau Beta Sigma National Honorary Band Sorority Incorporated. It is a sorority dedicated to serving and promoting the existence and welfare of collegiate bands. My chapter, the Epsilon Psi chapter, serves the PVAMU Marching Storm.
Prairie View A & M University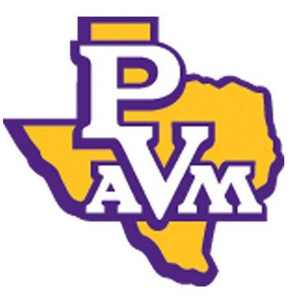 Students: 8,762

Athletics: Prairie View A&M is a charter member of the Southwestern Athletic Conference (SWAC), and is a member of the West Division. Prairie View competes in NCAA Division I in all varsity sports; in football, the Panthers play in the Division I FCS.. Prairie View A & M University offers Men's varsity sports include baseball, basketball, cross country, football, golf, tennis, and track and field. Women's varsity sports include basketball, bowling, cross country, golf, soccer, softball, tennis, track and field, and volleyball. RIVALS: Texas Southern University and Grambling State University.
Notable Alumni: Terry Ellis - 1990 - Vocalist and member of female R&B group En Vogue** Cynthia Cooper-Dyke - 2005 - Former WNBA player, Women's Basketball Hall of Fame inductee, published author, and Head Coach of the USC women's basketball team** Sandra Bland - 2009 - Black Lives Matter activist** Dr. J. Don Boney - 1948 - First president of the University of Houston–Downtown** Charlie Brackins - 1955 - One of the first African-American NFL quarterbacks** Kirko Bangz (real name Kirk Randle) - Attended - Hip-hop artist** Jermaine McGhee - 2007 - Former NFL defensive end** Frederick D. Patterson - Founder of United Negro College Fund** DJ Premier (real name Christopher Edward Martin) - Attended - Member of Gang Starr** Kase Lawal - 1978 - Chairman & CEO of Erin Energy Corporation Erin Energy Corporation** Mr. T (real name Laurence Tureaud) - Attended actor who played B. A. Baracus in The A-Team** Mark Hanna Watkins - 1926 - Linguist and anthropologist; first African-American to be awarded a Ph.D. in anthropology; first American to write a grammar of an African language** Loni Love - 1991 - Comedienne, actress, and original cast member of The Real**
Website: http://www.pvamu.edu/


Latest Trending Interviews
Interviews Featuring "Prairie View A & M University"
Interviews Featuring "English"