Nina Whitfield, Prairie View A & M University- c/o 2011, Psychology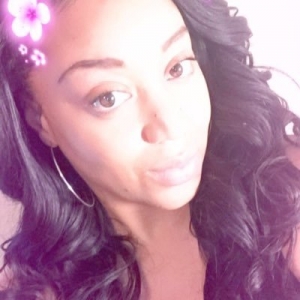 Where are you from? Who introduced you to HBCUs?*
See next question below :)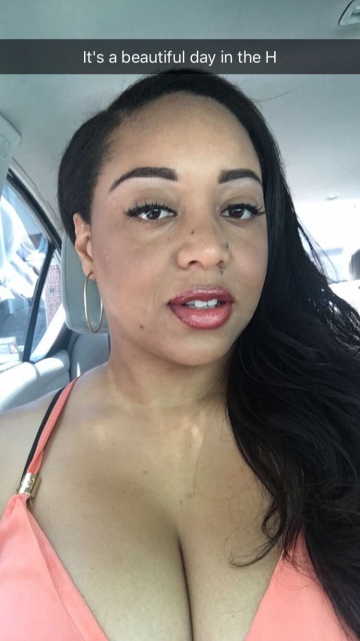 "OMG!! The best place to get BBQ would have to be Papa Leo's! " | Image Credit: Nina Whitfield
Why did you choose an HBCU over a pwi?*
Originally, I started my college career at a PWI. At first I loved it! But after the hype of freshman year went away, I realized that I was just a number to the university and my professors truly didn't care anything about me excelling academically even though that was what I was paying them to do. So my sophomore year I transferred to PVAMU. I got to know ALL of the professors of my major and the Dean of my college very well and they do everything in their power to make sure I graduate a leader in my field of study.
What is the story of your "experience" at Your HBCU given its heralded status as a stellar and prestigious institution?*
Homecoming is where you'll usually see your Alumni, but at my university at any given day you could see an Alumnus that graduated way back in the day, for no particular reason at all! One day I met an Alumni that graduated with a degree in my same major, Psychology, went on to earn their PH.D and now has their own practice out of state. He offered me lunch and we talked about my future career goals. He said that he was very impressed with my ambition and he gave me his email so that I could keep him updated about everything. I was so grateful to have made that connection. Networking is vital to your success these days.
"First time" experiences at your HBCU?*
On to the next question.
Who are the professors that have impacted your life in and out of the classroom? How did they do that?*
Dr. Derek Wilson is the head of the psychology department PVAMU and has had the biggest impact not only on me but to the majority of the psychology majors of my university. He has an open door/ open discussion policy in his office which is EXTREMLY rare of a department head or a professor period! My colleagues and I have the opportunity to talk about any topic and express ourselves freely in his office, without feeling restricted out the fear of offending anybody. He has accomplished a lot and he realizes that he is the stepping stone of our success, and he sacrifices a lot his personal time for his students.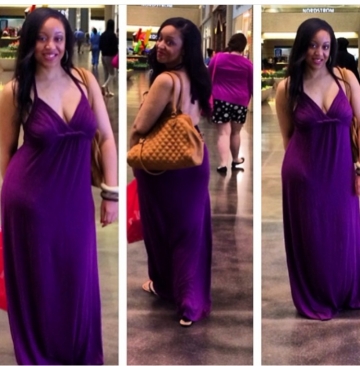 "...my proudest moment is when I became President of the Association of Black Psychologist – Student Circle." | Image Credit: Nina Whitfield
Best restaurants on/near campus? Best dishes?
OMG!! The best place to get BBQ would have to be Papa Leo's! They have the best home cooked meals! The best place for Mexican food has to be Las Fuentes, they have good food and the best margaritas!
College crush?
I plead the fifth!!
Ghost stories involving buildings or spots on campus?
Not to my knowledge. But there is an old cemetery behind the university that scares a lot of the freshman.
What is your major? and Why did you choose it?
My major is Psychology with a minor in African American Studies. I've always been a great listener and advice giver according to my friends and family. I really enjoy helping people and encouraging them to do whatever they want to do as long as it was positive. So, I knew that by becoming a psychologist I could heal people by allowing them to express themselves to me without feeling like they were being judged or being steered the wrong way in life.
What to date has been your proudest moment @ Your HBCU?
To date, my proudest moment is when I became President of the Association of Black Psychologist – Student Circle. I was nominated and elected at the second meeting that I attend after becoming a member.
Where are the spots to go to if you wanted to cuddle with your boy or girlfriend?
I would have to say the best place to spend time with a significant other would be in the privacy of your own place. If you have roommates hopefully they respect you enough not to spread information about who you let into house/room all over campus.
What are the chants heard most often at the sporting events?
Well during homecoming the best chant is the set it out chant. One person yells "Set Yo Homecoming Out!!" and the crowd responds "SET IT OUT, SET IT OUT, SET IT OUT!!!!!" and it goes back and forth for however long they want.
How are you positively active on campus? (e.g. clubs, SGA, etc.)
I'm a member of psychology club, the Association of Black psychologists and recently I was inducted into Psi Chi International Honors Society for Psychology. All of these organizations impact our campus and student body positively be continuously being upright students and maintaining academic excellence. Recently, all of the orgs banded together to create a peer tutoring/mentoring program geared toward freshman to help decrease the freshman dropout rate at our university.
Where is the "yard" located?
The yard is anywhere on campus. But you can usually find people hanging out at the memorial student center, the MSC, or at "Hump Day" on Wednesdays where we have a DJ playing music in the middle of campus, everyone comes out and takes a break from classes for about an hour.
What and where are the historical places on campus?
My whole campus is a historical place. It was built on a plantation over 130 years ago. The very place where my ancestors were enslaved and oppressed is where I'll be receiving my degree, how historic is that!!
What to date has been your saddest moment at your HBCU?
The saddest moment is when I thought I wasn't going to be able to attend summer school because of a financial aid situation between the administration and I. Fortunately the Head of financial aid found more than enough money for me that fixed the problem and allowed me to attend summer school so that I could stay on track for my graduation plan in Fall of 2011.
How many "firsts" have you had at college ? What are they? (e.g. first road trip, first job interview, first love, first "F or A", etc.)
I actually experienced my first heartbreak in college. It was devastating because not only did I lose a boyfriend, I also lost a friend. But its be a while since that happened and time heals all wounds, we've forgiven each other and are back to being good friends.
How did you overcome your nervousness about going to college?
I wasn't nervous about going to college, I was anxious and I couldn't wait!!! I was ready to experience life and make a way for myself in the world.
Prairie View A & M University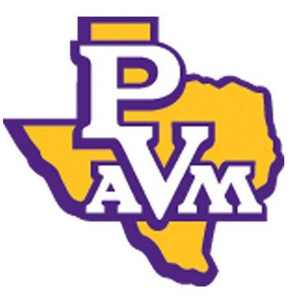 Students: 8,762

Athletics: Prairie View A&M is a charter member of the Southwestern Athletic Conference (SWAC), and is a member of the West Division. Prairie View competes in NCAA Division I in all varsity sports; in football, the Panthers play in the Division I FCS.. Prairie View A & M University offers Men's varsity sports include baseball, basketball, cross country, football, golf, tennis, and track and field. Women's varsity sports include basketball, bowling, cross country, golf, soccer, softball, tennis, track and field, and volleyball. RIVALS: Texas Southern University and Grambling State University.
Notable Alumni: Terry Ellis - 1990 - Vocalist and member of female R&B group En Vogue** Cynthia Cooper-Dyke - 2005 - Former WNBA player, Women's Basketball Hall of Fame inductee, published author, and Head Coach of the USC women's basketball team** Sandra Bland - 2009 - Black Lives Matter activist** Dr. J. Don Boney - 1948 - First president of the University of Houston–Downtown** Charlie Brackins - 1955 - One of the first African-American NFL quarterbacks** Kirko Bangz (real name Kirk Randle) - Attended - Hip-hop artist** Jermaine McGhee - 2007 - Former NFL defensive end** Frederick D. Patterson - Founder of United Negro College Fund** DJ Premier (real name Christopher Edward Martin) - Attended - Member of Gang Starr** Kase Lawal - 1978 - Chairman & CEO of Erin Energy Corporation Erin Energy Corporation** Mr. T (real name Laurence Tureaud) - Attended actor who played B. A. Baracus in The A-Team** Mark Hanna Watkins - 1926 - Linguist and anthropologist; first African-American to be awarded a Ph.D. in anthropology; first American to write a grammar of an African language** Loni Love - 1991 - Comedienne, actress, and original cast member of The Real**
Website: http://www.pvamu.edu/


Latest Trending Interviews
Interviews Featuring "Prairie View A & M University"
Interviews Featuring "Psychology"