Kionne Kemp, Prairie View A & M University- c/o 2014, Criminal Justice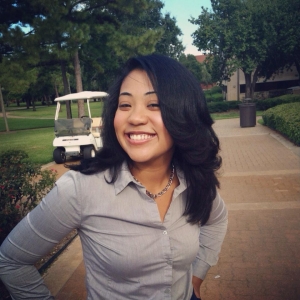 Where are you from? Who introduced you to HBCUs?*
I was raised in Atlanta, GA. All throughout grade school we attended field trips to Alabama HBCUs and civil rights museums. I sat on Rosa Parks bus and visited the church where the four little girls were bombed. We learned about Martin Luther King attending Morehouse and visited his childhood house. We toured Auburn avenue. I attended band camp at Clark Atlanta University. We knew all great black people attend HBCUs, our teachers did and their importance to history.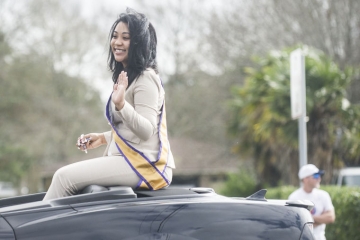 PVAMU Senior Homecoming Queen 2013
Why did you choose an HBCU over a pwi?*
It's nothing like being around your own, the love, support, and lessons you receive to enter the real world. The opportunities are endless at an HBCU. You can attend college wherever but the solid foundation in undergrad at a HBCU will prepare you for life. You learn things there you can't learn anywhere else.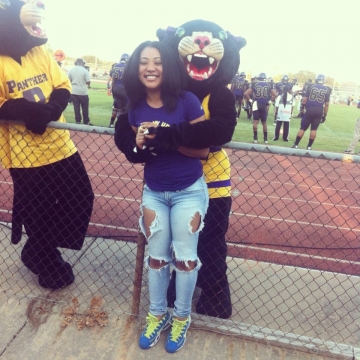 "Working in your field will help you to see how you can use your purpose in life."
What is the story of your "experience" at Your HBCU given its heralded status as a stellar and prestigious institution?*
There are too many too share. From the opportunities they give to graduates to receive their masters like I did in 2016, write manuscripts, and prepare for publishing. All the experiences hungry in the UC and eating in the MSC breakfast, lunch, and dinner. All the jobs I've had on campus in library or auxiliary services with so much support. When I won senior homecoming queen in 2013 and everyone was hugging me and alumni will stop and talk to you for hours. The best days.
"First time" experiences at your HBCU?*
I was attending PVAMU homecoming before I attended college there. It is the biggest homecoming in the south. No other homecoming compares, so many alumni come to attend many events.
Who are the professors that have impacted your life in and out of the classroom? How did they do that?*
Dr. Bailey my advisor and professor who helped me to keep up with my classes and always gave hope to do whatever I dreamed. He said he worked in a kitchen washing dishes to pay his way through college and that we could do anything.
What is your process when you are going through a hardship that you have never faced before?
Trust God and believe he is faithful. Attend church no matter what because he is always there for you.
When and how did you discover your passion in life?
Working in your field will help you to see how you can use your purpose in life. Currently working for the state I've learned so much and it goes beyond my field into counseling and nursing. I can go back to school beyond a masters for anything to get the qualifications to help even more.
Prairie View A & M University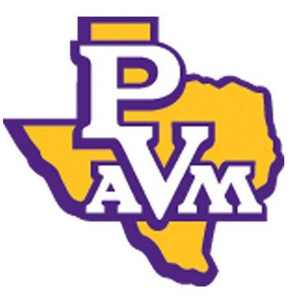 Students: 8,762

Athletics: Prairie View A&M is a charter member of the Southwestern Athletic Conference (SWAC), and is a member of the West Division. Prairie View competes in NCAA Division I in all varsity sports; in football, the Panthers play in the Division I FCS.. Prairie View A & M University offers Men's varsity sports include baseball, basketball, cross country, football, golf, tennis, and track and field. Women's varsity sports include basketball, bowling, cross country, golf, soccer, softball, tennis, track and field, and volleyball. RIVALS: Texas Southern University and Grambling State University.
Notable Alumni: Terry Ellis - 1990 - Vocalist and member of female R&B group En Vogue** Cynthia Cooper-Dyke - 2005 - Former WNBA player, Women's Basketball Hall of Fame inductee, published author, and Head Coach of the USC women's basketball team** Sandra Bland - 2009 - Black Lives Matter activist** Dr. J. Don Boney - 1948 - First president of the University of Houston–Downtown** Charlie Brackins - 1955 - One of the first African-American NFL quarterbacks** Kirko Bangz (real name Kirk Randle) - Attended - Hip-hop artist** Jermaine McGhee - 2007 - Former NFL defensive end** Frederick D. Patterson - Founder of United Negro College Fund** DJ Premier (real name Christopher Edward Martin) - Attended - Member of Gang Starr** Kase Lawal - 1978 - Chairman & CEO of Erin Energy Corporation Erin Energy Corporation** Mr. T (real name Laurence Tureaud) - Attended actor who played B. A. Baracus in The A-Team** Mark Hanna Watkins - 1926 - Linguist and anthropologist; first African-American to be awarded a Ph.D. in anthropology; first American to write a grammar of an African language** Loni Love - 1991 - Comedienne, actress, and original cast member of The Real**
Website: http://www.pvamu.edu/


Latest Trending Interviews
Interviews Featuring "Prairie View A & M University"
Interviews Featuring "Criminal Justice"