Malcolm Seth Bevel MSPH, Prairie View A & M University- c/o 2011, Biology & Pre-Medicine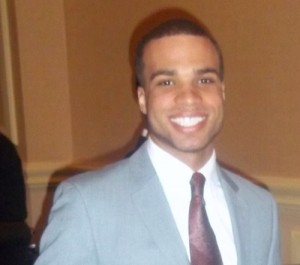 Name : Malcolm Seth Bevel MSPH
HBCU : Prairie View A & M University
Graduation Year : 2011
Major : Biology & Pre-Medicine
Where are you from? Who introduced you to HBCUs?*
N/A
Why did you choose an HBCU over a pwi?*
N/A
What is the story of your "experience" at Your HBCU given its heralded status as a stellar and prestigious institution?*
My "experience" at Prairie View A&M University is that of growth and motivation. I grew as a man in many ways in this environment (the "dirty South") that I truly believe I wouldn't of experienced had I stayed in the Midwest. I learned that a real man works hard no matter what the circumstances may be, that humbly serving your community reaps long-term rewards, and that patience is truly a virtue.

The other part of my experience, motivation, stems from the love I received from my closest friends and the three "baby" cousins in my family. Whenever I felt like giving up due to the natural stresses of college, my true friends wouldn't let me stop. My cousins also needed another example of what it means to be a black man, despite what society may think a black man should be.


"First time" experiences at your HBCU?*
N/A
Who are the professors that have impacted your life in and out of the classroom? How did they do that?*
George E. Brown (Ph.D., distinguished professor) and Harriette Howard-Lee Block (Ph.D., Department Head) are probably two of the smartest people I've known to date. Their passion for teaching young black students the sciences and their determination to see us succeed is a rare gift that I was blessed to receive.
What sports and/or extra curricular activities did you do in High School? And why?
I was a four-sport athlete (football, baseball, basketball, and track), and I was also involved in the school orchestra (cello). I loved being physically and mentally active and my parents encouraged such activities.


Best restaurants on/near campus? Best dishes?
I never knew Chick-Fil-A existed until I got to Texas, and I'm glad it exists!
College crush?
Haha…I never thought I would be asked this. I'll answer this another time ????
Prairie View A & M University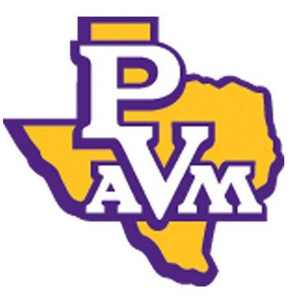 Students: 8,762

Athletics: Prairie View A&M is a charter member of the Southwestern Athletic Conference (SWAC), and is a member of the West Division. Prairie View competes in NCAA Division I in all varsity sports; in football, the Panthers play in the Division I FCS.. Prairie View A & M University offers Men's varsity sports include baseball, basketball, cross country, football, golf, tennis, and track and field. Women's varsity sports include basketball, bowling, cross country, golf, soccer, softball, tennis, track and field, and volleyball. RIVALS: Texas Southern University and Grambling State University.
Notable Alumni: Terry Ellis - 1990 - Vocalist and member of female R&B group En Vogue** Cynthia Cooper-Dyke - 2005 - Former WNBA player, Women's Basketball Hall of Fame inductee, published author, and Head Coach of the USC women's basketball team** Sandra Bland - 2009 - Black Lives Matter activist** Dr. J. Don Boney - 1948 - First president of the University of Houston–Downtown** Charlie Brackins - 1955 - One of the first African-American NFL quarterbacks** Kirko Bangz (real name Kirk Randle) - Attended - Hip-hop artist** Jermaine McGhee - 2007 - Former NFL defensive end** Frederick D. Patterson - Founder of United Negro College Fund** DJ Premier (real name Christopher Edward Martin) - Attended - Member of Gang Starr** Kase Lawal - 1978 - Chairman & CEO of Erin Energy Corporation Erin Energy Corporation** Mr. T (real name Laurence Tureaud) - Attended actor who played B. A. Baracus in The A-Team** Mark Hanna Watkins - 1926 - Linguist and anthropologist; first African-American to be awarded a Ph.D. in anthropology; first American to write a grammar of an African language** Loni Love - 1991 - Comedienne, actress, and original cast member of The Real**
Website: http://www.pvamu.edu/


Latest Trending Interviews
Interviews Featuring "Prairie View A & M University"
Interviews Featuring "Biology & Pre-Medicine"