NaToya Dingle, South Carolina State University- c/o 2011, Psychology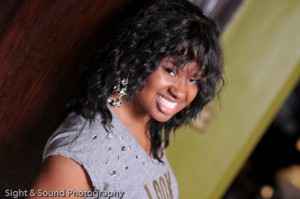 Name : NaToya Dingle
HBCU : South Carolina State University
Graduation Year : 2011
Major : Psychology
Where are you from? Who introduced you to HBCUs?*
N/A
Why did you choose an HBCU over a pwi?*
N/A
What is the story of your "experience" at Your HBCU given its heralded status as a stellar and prestigious institution?*
It was an opportunity for me to be with and learn from people that looked like me…that shared my experiences. I was no longer a minority or a quota/seat filler…I became a person with a bright future. While at SCSU, I was allowed and encouraged to try new things and make mistakes in order to be a better version of me. College prepared me for life. It didn't hurt to attend the only HBCU with the stellar Marching 101!!!!!
"First time" experiences at your HBCU?*
N/A
Who are the professors that have impacted your life in and out of the classroom? How did they do that?*
Dr. Dot Brown (history) was my favorite professor because she ALWAYS encouraged me to think outside of the box…to push all limits! I do believe that she helped me to find a way to express my creative side. She seemed to believe in her students and want the best for us.
Best restaurants on/near campus? Best dishes?
I enjoyed going to 1058 Grille in downtown Orangeburg because they had inexpensive hot dogs with the BEST cole slaw on this side of anywhere! I was told that they have since closed down which is sad because their food was great and the prices were awesome too.
College crush?
I had the same boyfriend on and off all during college so I really did not get to crush on anyone else.
South Carolina State University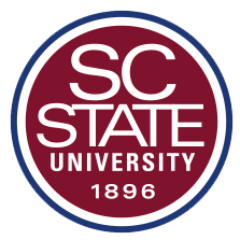 Under Graduates: 3,000

Athletics: South Carolina State University is a charter member of the Mid-Eastern Athletic Conference (MEAC) and participates in NCAA Division I (FCS for college football). South Carolina State University offers basketball, soccer, volleyball, softball, cross country, track and field, and tennis for women, and basketball, tennis, track and field, cross country, and football for men.
Notable Alumni: Kára McCullough - 2013 - Miss USA 2017, Miss Washington District of Columbia USA 2016** Deacon Jones - Former Professional football player for the Los Angeles Rams, San Diego Chargers, and Washington Redskins; inducted into the Pro Football Hall of Fame in 1980** Phillip Adams - 2010 - Current NFL defensive back** Rafael Bush - 2010 - Current NFL defensive back**
Website: http://www.scsu.edu/


Latest Trending Interviews
Interviews Featuring "South Carolina State University"
Interviews Featuring "Psychology"