Korressa Williams, South Carolina State University- c/o 2011, Physics with a Medical Physics option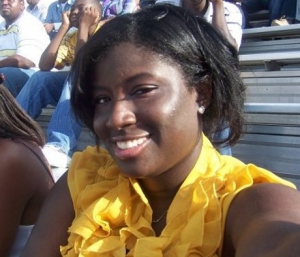 Name : Korressa Williams
HBCU : South Carolina State University
Graduation Year : 2011
Major : Physics with a Medical Physics option
Where are you from? Who introduced you to HBCUs?*
N/A
Why did you choose an HBCU over a pwi?*
N/A
What is the story of your "experience" at Your HBCU given its heralded status as a stellar and prestigious institution?*
I will always remember my experience at SC State University as the best time of my life. I grew as a person, formed life long relationships, and received an excellent well rounded education. At SC State, we were all apart of one big family.
"First time" experiences at your HBCU?*
N/A
Who are the professors that have impacted your life in and out of the classroom? How did they do that?*
At the time, SC State had a really small Physics staff. So I hold a special place in my heart for all of the professors I had at state. However, my advisor Dr. Donald Walter (email him), was always there to offer viable solutions to any problem I approached him with. Even now, when im in graduate school in a different state, he still checks on my progress with frequent emails. [Physics Webpage @ SCSU]
South Carolina State University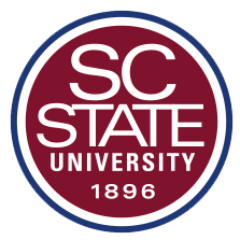 Under Graduates: 3,000

Athletics: South Carolina State University is a charter member of the Mid-Eastern Athletic Conference (MEAC) and participates in NCAA Division I (FCS for college football). South Carolina State University offers basketball, soccer, volleyball, softball, cross country, track and field, and tennis for women, and basketball, tennis, track and field, cross country, and football for men.
Notable Alumni: Kára McCullough - 2013 - Miss USA 2017, Miss Washington District of Columbia USA 2016** Deacon Jones - Former Professional football player for the Los Angeles Rams, San Diego Chargers, and Washington Redskins; inducted into the Pro Football Hall of Fame in 1980** Phillip Adams - 2010 - Current NFL defensive back** Rafael Bush - 2010 - Current NFL defensive back**
Website: http://www.scsu.edu/


Latest Trending Interviews
Interviews Featuring "South Carolina State University"
Interviews Featuring "Physics with a Medical Physics option"