Faith Bradley -Sherrod, South Carolina State University- c/o 2016, Physics with a Medical Physics option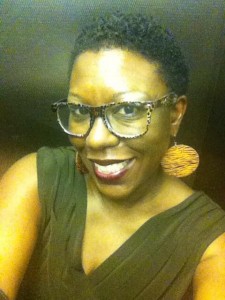 Where are you from? Who introduced you to HBCUs?*
I am originally from South Carolina. My parents introduced me to the beloved world of The HBCU Experience. They attended Clafin College at the time and married after they graduated.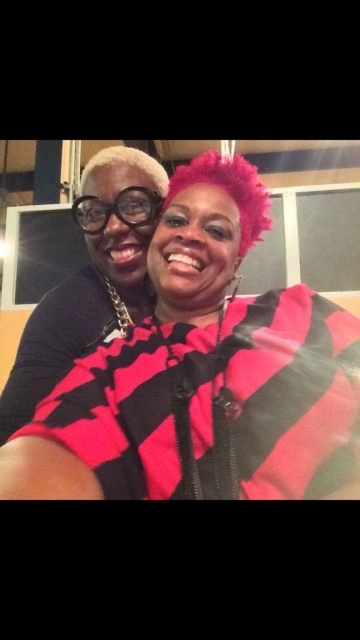 Faith Bradley-Sherrod with her roommate from her SCSU days
Why did you choose an HBCU over a pwi?*
My parents allowed me to make the final decision. They always said, "You will attend a HBCU even if it's not Claflin". I knew South Carolina State University was the HBCU for me because of the Prestigious Speech Language Pathology Department.
What is the story of your "experience" at Your HBCU given its heralded status as a stellar and prestigious institution?*
My experience at South Carolina State University, prepared me for the professional world and how to connect my talent with a grounded knowledge base.

I enjoyed and respected my experience so much that I enrolled both of my children in the universities Child Development and Labatory School for their early educational experience.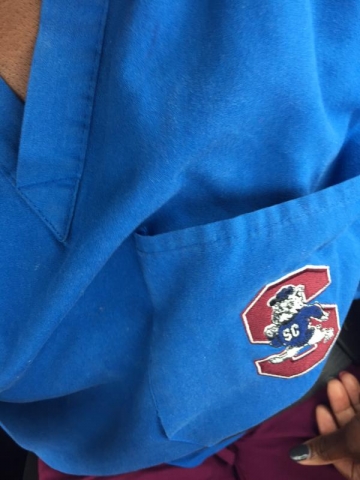 Faith Bradley-Sherrod showing love to South Carolina State University on her scrubs
"First time" experiences at your HBCU?*
N/A
Who are the professors that have impacted your life in and out of the classroom? How did they do that?*
Dr. Harold Powell
Dr. Harriett Gregg
Dr. Gwendolyn Wilson
Mrs. Sharon Jenkins
Mrs. Elaine Sanders-Jackson
South Carolina State University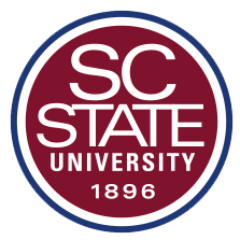 Under Graduates: 3,000

Athletics: South Carolina State University is a charter member of the Mid-Eastern Athletic Conference (MEAC) and participates in NCAA Division I (FCS for college football). South Carolina State University offers basketball, soccer, volleyball, softball, cross country, track and field, and tennis for women, and basketball, tennis, track and field, cross country, and football for men.
Notable Alumni: Kára McCullough - 2013 - Miss USA 2017, Miss Washington District of Columbia USA 2016** Deacon Jones - Former Professional football player for the Los Angeles Rams, San Diego Chargers, and Washington Redskins; inducted into the Pro Football Hall of Fame in 1980** Phillip Adams - 2010 - Current NFL defensive back** Rafael Bush - 2010 - Current NFL defensive back**
Website: http://www.scsu.edu/


Latest Trending Interviews
Interviews Featuring "South Carolina State University"
Interviews Featuring "Physics with a Medical Physics option"