Seandra Kelly, South Carolina State University- c/o 2016, Psychology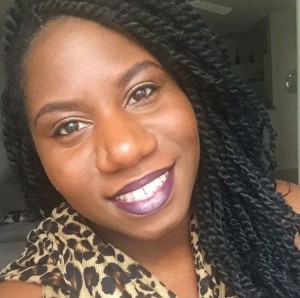 Name : Seandra Kelly
HBCU : South Carolina State University
Graduation Year : 2016
Major : Psychology
Where are you from? Who introduced you to HBCUs?*
From Columbia, SC! I was introduced to HBCUs by my high school band director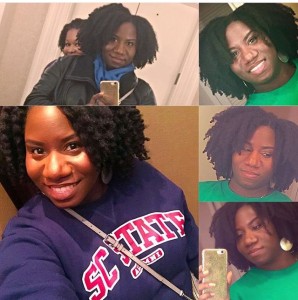 Why did you choose an HBCU over a pwi?*
It just felt right. I had visited the campus a couple times and everyone was so nice. It felt like family before I was a student. I had already been accepted to 2 PWIs, including UNC Chapel Hill for Biology. I only applied to SCSU because my band director said we should since the rep was there and the application was free.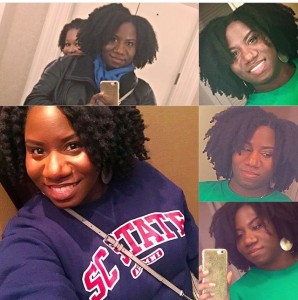 What is the story of your "experience" at Your HBCU given its heralded status as a stellar and prestigious institution?*
I had the best time. I met great people, and became proud to say I was a student there because of its rich history.
"First time" experiences at your HBCU?*
N/A
Who are the professors that have impacted your life in and out of the classroom? How did they do that?*
Dr. Dyson was young and I related to him. I was slightly older than some students because I left and came back.

Dr. Brown because her class was the toughest yet the most interesting. I hated history but she drew me in everytime she began teaching.
South Carolina State University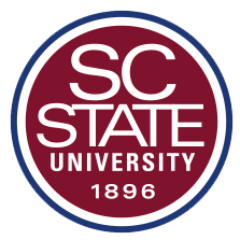 Under Graduates: 3,000

Athletics: South Carolina State University is a charter member of the Mid-Eastern Athletic Conference (MEAC) and participates in NCAA Division I (FCS for college football). South Carolina State University offers basketball, soccer, volleyball, softball, cross country, track and field, and tennis for women, and basketball, tennis, track and field, cross country, and football for men.
Notable Alumni: Kára McCullough - 2013 - Miss USA 2017, Miss Washington District of Columbia USA 2016** Deacon Jones - Former Professional football player for the Los Angeles Rams, San Diego Chargers, and Washington Redskins; inducted into the Pro Football Hall of Fame in 1980** Phillip Adams - 2010 - Current NFL defensive back** Rafael Bush - 2010 - Current NFL defensive back**
Website: http://www.scsu.edu/


Latest Trending Interviews
Interviews Featuring "South Carolina State University"
Interviews Featuring "Psychology"