Kari Hudgins, Winston-Salem State University- c/o 2011, English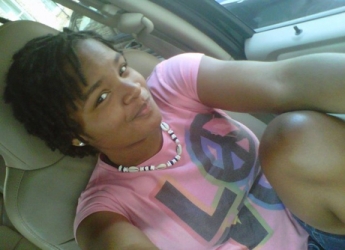 Name : Kari Hudgins
HBCU : Winston-Salem State University
Graduation Year : 2011
Major : English
Minor : Foreign Languages
Email : Shakarihudgins@yahoo.com
Where are you from? Who introduced you to HBCUs?*
I decided to come to Winston Salem State University initially because they awarded me with all the financial aid i needed and also they actually cared about the voice of freshmen.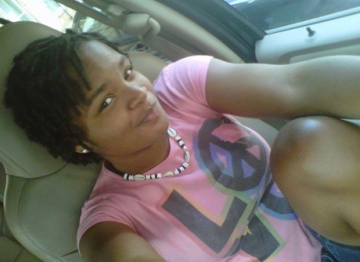 "At Winston Salem State, every building, landmark, road, and sign is a historic site."
Why did you choose an HBCU over a pwi?*
No answer here keep onnnnn scrolling!
What is the story of your "experience" at Your HBCU given its heralded status as a stellar and prestigious institution?*
Read Below!!
"First time" experiences at your HBCU?*
My proudest HBCU moment was when i was awarded Best Actress at the 74th Annual National Black Arts and Letters Theatre competition in Dallas, TX.
Who are the professors that have impacted your life in and out of the classroom? How did they do that?*
The professors who impacted me the most as a person are Mrs. Leasure, Dr. Forrest-Carter, Mrs. Burke, Ms.Sheppard, and Ms. Walker.

These Five women have taught me how life isnt favorable to the women who want to make a difference, but is favorable to anyone who uses their knowledge to make a way in the world. I want to let all of them know that i greatly appreciate them.
Best restaurants on/near campus? Best dishes?
The most famous resturant on campus is the RAM SHACK. Enough said. Hahaha
College crush?
Junior Year College Crush is Bobby Grier was my crush freshman, sophmore, and my current junior year! He is a member of Track and field and he currently is my boyfriend.
Ghost stories involving buildings or spots on campus?
There is this one hall on campus that is completely deserted. I think its called Eller hall, but that building has not been used for many years. Many people gossip and say that the building is haunted so noone wants to teach in it.
What is your major? and Why did you choose it?
My major is English and Foreign languages. I chose it because my goal is to become a Linguist/Interpreter.
Where are the spots to go to if you wanted to cuddle with your boy or girlfriend?
Mainly just walk around the beautiful campus, eat in the cafe together, attended sports and academic events, or just chill in the dorm.
What are the chants heard most often at the sporting events?
"CHEW TOBACCO, CHEW TOBACCO,CHEW TOBACCO SPIT! IF YOU AINT A RAM…..THEN YOU AINT…._______"
How are you positively active on campus? (e.g. clubs, SGA, etc.)
University Choir, TIM Dance Troup, Community of Writers, and Drama Club.
What and where are the historical places on campus?
At Winston Salem State, every building, landmark, road, and sign is a historic site. Some one in history stood or walked the same path to class to futher their education and graduated. Thats all the history you can get.
What to date has been your saddest moment at your HBCU?
I really haven't had a saddest moment, every disappointing moment i had i always made the best out of the situation. I learned to make college life stress free so it wont get in the way of your class work.
How did you overcome your nervousness about going to college?
I was never nervous about college! it came to easy to be because i have a fun and loving personality!
If i tell you it wouldn't be a secret lol
Winston-Salem State University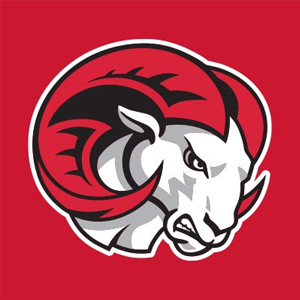 Students: 6,442
Under Graduates: 5,975
Post Graduates: 467
Athletics: Winston-Salem State University is currently a member of the Central Intercollegiate Athletic Association (CIAA) in NCAA Division II. Winston-Salem State University offers Baseball, Basketball, Cheerleading, Cross Country, Football, Softball, Tennis, Track and Field, and Volleyball.
Notable Alumni: Earl "The Pearl" Monroe - Former NBA guard; member of Naismith Memorial Basketball Hall of Fame** Earl "The Twirl" Williams - American-Israeli basketball player** Stephen A. Smith - American ESPN personality, co-star of ESPN First Take** Louis Farrakhan - American religious leader, African-American activist, and social commentator** Louise Smith - Tied for the second woman to race in NASCAR at the top level. She was known as "the first lady of racing** Dennis L.A. White - American stage and screen actor noted for portraying Damion 'D-Roc' Butler in the Notorious B.I.G. biopic entitled Notorious** Yancey Thigpen - Former NFL wide receiver** Maria Howell, Wanda Maria Howell - American actress and singer. She made her film debut in The Color Purple (1985) and appeared in Hidden Figures (2016) as Ms. Sumner** William Hayes - American football defensive end in the National Football League (NFL) Ted Blunt - Retired American elected official, educator and former athlete. Ted served as the former President, City Council of Wilmington, Delaware** Carla Cunningham - American Democratic politician. She is a member of the North Carolina House of Representatives from the 106th District, being first elected in 2012** Harry Lewis - Member of the Pennsylvania House of Representatives, representing the 74th House district in Chester County, Pennsylvania**
Website: http://www.wssu.edu/


Latest Trending Interviews
Interviews Featuring "Winston-Salem State University"
Interviews Featuring "English"