Shante Hayward, Winston-Salem State University- c/o 2011, Marketing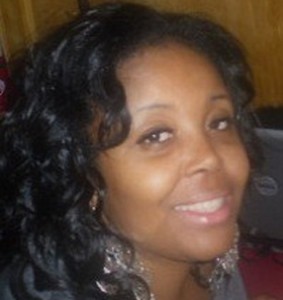 Name : Shante Hayward
HBCU : Winston-Salem State University
Graduation Year : 2011
Major : Marketing
Where are you from? Who introduced you to HBCUs?*
N/A
Why did you choose an HBCU over a pwi?*
The decision process for selecting to become a student at Winston-Salem State University was difficult. In 2006, I had received my Associate's degree in Business Administration from Gibbs College in Livingston, NJ. I decided to attend New Jersey City University in Jersey City, New Jersey to pursue my bachelor's degree. Then my parents moved to Greensboro, North Carolina. I decided to move with them so I looked at three different schools North Carolina A&T, UNC-Greensboro, and Winston-Salem State University. I applied and I was accepted to all three. However I chose Winston-Salem State University, because of the mission statement: Enter to Learn, Depart to Serve. Also, because they are the only school in the area with a Music Business Major and minor and that impressed me. Being an HBCU student is like no other, the professors, and colleagues that you make will leave a lasting impression for a lifetime. That's why I decided to be an HBCU student at Winston-Salem State University.
What is the story of your "experience" at Your HBCU given its heralded status as a stellar and prestigious institution?*
My experience at WSSU couldn't compare to any other school. The focus on learning and excelling in life is a mission at this school! The professors and colleagues encourage each other to strive higher in life. Many alumni such as Stephen A. Smith or Earl "The Pearl" Monroe have represented WSSU in a positive light. WSSU is a great example of a stellar and prestigious HBCU.


"First time" experiences at your HBCU?*
N/A
Who are the professors that have impacted your life in and out of the classroom? How did they do that?*
Mrs. Lavie Leasure, Professor of African-American Studies left the most impression upon me as a student. When I first enrolled in African-American Studies I didn't take the class seriously. I would always come late and not reach my full potential in class. One day, I had to go to her office because I missed some homework, and she sat down and talked to me. She never knew me before but it was something about me that directed her spirit to talk to me. We talked for a whole hour and prayed and read a biblical scripture. After that talked it changed my whole life and I made a complete 360 in my academic, career, and personal life. Now the woman I am today is partly due to Mrs. Leasure being a stern, but influential professor in my life!!


Best restaurants on/near campus? Best dishes?
I didn't eat much around campus considering I was a commuter student but the RAM SHACK on campus had the best food. I ate the chicken quesadillas. It consisted of chicken, cheese, but you could always add onions, green peppers, salsa and sour cream. As I'm typing this response my mouth is watering from memories of eating them! I was a regular on Monday's and Wednesday's.
College crush?
I only had one college crush I rather him be anonymous!
Winston-Salem State University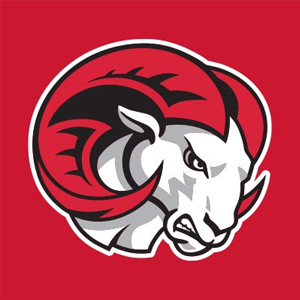 Students: 6,442
Under Graduates: 5,975
Post Graduates: 467
Athletics: Winston-Salem State University is currently a member of the Central Intercollegiate Athletic Association (CIAA) in NCAA Division II. Winston-Salem State University offers Baseball, Basketball, Cheerleading, Cross Country, Football, Softball, Tennis, Track and Field, and Volleyball.
Notable Alumni: Earl "The Pearl" Monroe - Former NBA guard; member of Naismith Memorial Basketball Hall of Fame** Earl "The Twirl" Williams - American-Israeli basketball player** Stephen A. Smith - American ESPN personality, co-star of ESPN First Take** Louis Farrakhan - American religious leader, African-American activist, and social commentator** Louise Smith - Tied for the second woman to race in NASCAR at the top level. She was known as "the first lady of racing** Dennis L.A. White - American stage and screen actor noted for portraying Damion 'D-Roc' Butler in the Notorious B.I.G. biopic entitled Notorious** Yancey Thigpen - Former NFL wide receiver** Maria Howell, Wanda Maria Howell - American actress and singer. She made her film debut in The Color Purple (1985) and appeared in Hidden Figures (2016) as Ms. Sumner** William Hayes - American football defensive end in the National Football League (NFL) Ted Blunt - Retired American elected official, educator and former athlete. Ted served as the former President, City Council of Wilmington, Delaware** Carla Cunningham - American Democratic politician. She is a member of the North Carolina House of Representatives from the 106th District, being first elected in 2012** Harry Lewis - Member of the Pennsylvania House of Representatives, representing the 74th House district in Chester County, Pennsylvania**
Website: http://www.wssu.edu/


Latest Trending Interviews
Interviews Featuring "Winston-Salem State University"
Interviews Featuring "Marketing"