Nelson Bowman, Morehouse College- c/o 1984, Marketing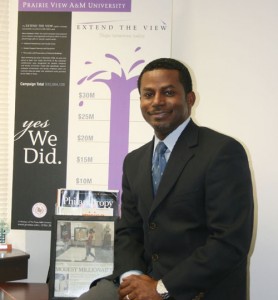 Name : Nelson Bowman
HBCU : Morehouse College
Graduation Year : 1984
Major : Marketing
Where are you from? Who introduced you to HBCUs?*
Houston, TX – Third Ward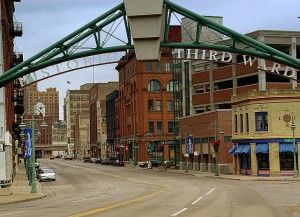 3rd Ward, Houston
Why did you choose an HBCU over a pwi?*

Attending white schools for the majority of my K-12 years, I wanted to be around more black people.
What is the story of your "experience" at Your HBCU given its heralded status as a stellar and prestigious institution?*
A place where I came into my own as I met with, walked with and talked with black leaders regularly.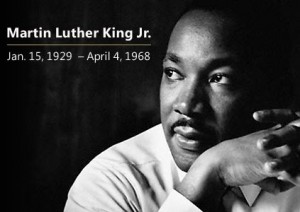 "First time" experiences at your HBCU?*
N/A
Who are the professors that have impacted your life in and out of the classroom? How did they do that?*
Jesse Jackson, a public figure that I had seen on tv for years, actually registered me to vote. When I came to Morehouse, I didnt even know I mattered. When I left, I knew that I had arrived…Just that Morehouse Mystique!
What sports and/or extra curricular activities did you do in High School? And why?
Girl Watching…
Best restaurants on/near campus? Best dishes?
Pascals Restaurant – meatloaf
College crush?
Ain't going there!
Who invited you to interview with us?
Go Tigers!
Morehouse College
Students: 2,193

Athletics: Morehouse College is affiliated with the Southern Intercollegiate Athletic Conference (SIAC). Morehouse College competes in football, baseball, basketball, cross country, tennis, track & field and golf.
Notable Alumni: Martin Luther King Jr. - 1948 - Leader of the Civil Rights Movement and Nobel Peace Prize Laureate** Nathaniel H. Bronner, Sr. - 1940 - Founder and former CEO, Bronner Bros., which is also the publisher of Upscale Magazine** Emmett Carson - 1981 - CEO and President, Silicon Valley Community Foundation** James W. Compton - 1961 - Board of Directors, Ariel Investments, Inc.; retired President and CEO, Chicago Urban League** Reginald E. Davis - 1984 - President, RBC Bank, former Senior Executive, Wachovia; named one the "75 Most Powerful African-Americans in Corporate America" by Black Enterprise magazine** Kent Matlock - 1986 - CEO of Matlock Advertising & Public Relations** John W. Mims - 1982 - Sr. Vice President Starwood Hotels & Resorts Worldwide** Babatunde Olatunji - 1954 - Grammy Award-winning Nigerian drummer, social activist and recording artist; Drums of Passion** Shakir Stewart - 1996 - Senior Vice President of Island Def Jam Music Group, Executive Vice President of Def Jam** PJ Morton - Maroon 5 keyboardist** Keith "Guru" Elam - 1983 - Rapper, founder of Gang Starr** Samuel L. Jackson - 1972 - Actor** Kevin A. Ross - 1985 - Host/producer of daytime syndication legal show America's Court with Judge Ross** Stu James - 1989 - Broadway and television actor; Color Purple, Dreamgirls, All My Children, General Hospital** Erik King - 1985 - Actor, Dexter** Spike Lee - 1979 - Film director and producer** Fonzworth Bentley - 1997 - Media personality** Rockmond Dunbar - Actor, Soul Food, Girlfriends** Brian Tyree Henry - 2004 - Actor, Atlanta (TV series)** Seith Mann - 1995 - Television director: The Wire, Grey's Anatomy; winner of the NAACP Image Award** Bill G. Nunn III - 1976 - Actor, School Daze, Mo Better Blues, New Jack City** Nate Bennett-Fleming - 2007 - Shadow U.S. Representative for the District of Columbia** Julian Bond - 1971 - Civil rights leader, former Georgia state representative and Chairman of the NAACP** Chuck Burris - 1971 - First Black mayor of Stone Mountain, Georgia** Maynard Jackson - 1956 - First Black mayor of Atlanta, Georgia; Jackson served three terms as Mayor; founder and CEO of Jackson Securities Inc.; National Development Chair, Democratic National Committee** Ed McIntyre - 1956 - First African-American mayor of Augusta, Georgia** Alvin Parks, Jr. - 1983 - Mayor, East St. Louis, Illinois (2007-present)** James O. Webb - 1953 - Mayor Glencoe, Illinois; established the first HMO in Illinois and served as Chair, President and CEO of the Dental Network of America (of the Health Care Service Corporation)** Clinton I. Young - 1972 - Mayor, Mt. Vernon, New York (2008-present)** Michael D. Johnson - 1990 - Judge, Superior Court, Fulton Co., Georgia** Geoff Bennett - 2002 - Washington reporter, Time Warner Cable News / NY1** Panama Jackson - 2001 - Co-founder of the award-winning VerySmartBrothas.com, author, freelance writer, and media personality** Robert E. Johnson - 1948 - Former Executive Editor and Associate Publisher, Jet Magazine** Jamal Simmons - 1993 - Political correspondent for CNN** Miles Marshall Lewis - 1993 - Pop culture critic, essayist, and author** Shaun King (activist) - 2002 - Civil rights activist, entrepreneur and senior justice writer for the New York Daily News** John David Washington - 2006 - RB, St. Louis Rams 2006, all-time leading rusher at Morehouse; RB in the UFL; son of Oscar Award-winning actor Denzel Washington** Jerome Boger - Referee and umpire in the NFL (National Football League); former quarterback for the Morehouse Tigers football team** Dexter King - Son of Martin Luther King Jr.** Ennis Cosby - 1992 - Son of comedian Bill Cosby**
Website: http://morehouse.edu/


Latest Trending Interviews
Interviews Featuring "Morehouse College"
Interviews Featuring "Marketing"