Joshua Veasley, Alabama State University- c/o 2016, Industrial and Systems Engineering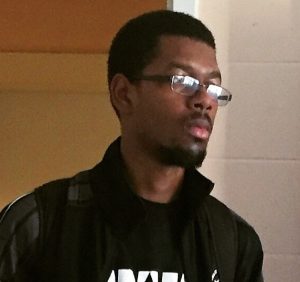 Where are you from? Who introduced you to HBCUs?*
Im from Riverdale, GA. I learned about HBCUs through my teachers many who were graduates of such.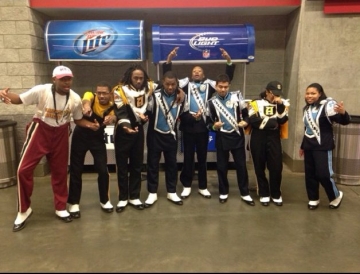 Honda Battle of the Bands: Riverdale High Alumni
Why did you choose an HBCU over a pwi?*
I came for the culture and enviorment. I wanted to see black people together in a positive setting. I want to be proud of my culture and learn from it.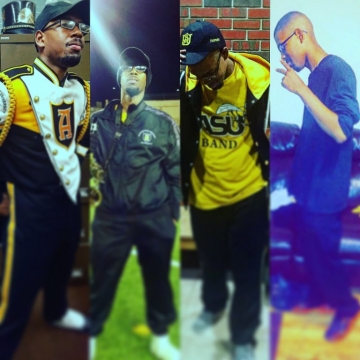 Mighty Marching Hornet saxophone player
What is the story of your "experience" at Your HBCU given its heralded status as a stellar and prestigious institution?*
Opportunity is here. That is not just a slogan for marketing but a true fact. I meet people and participated in activities that are not available at most PWIs or their versions are not focused to my likes and interests.
"First time" experiences at your HBCU?*
My first Turkey Day Classic was memorable. I saw alumni from generations ago, and shared a tradition that I could be proud of. Marching into the stadium and hearing the roar of fans.
Who are the professors that have impacted your life in and out of the classroom? How did they do that?*
Dr. Ashbourne and Dr. Oliver both have been big influences. I learned goals are possible and that I can reach a larger community than my original scope.
Alabama State University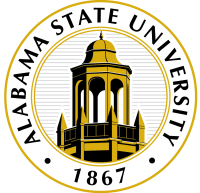 Students: 6,075
Under Graduates: 5,356
Post Graduates: 719
Athletics: The Alabama State University Department of Athletics currently sponsors men's intercollegiate football, baseball, basketball, golf, tennis, track and cheerleading along with women's intercollegiate basketball, soccer, softball, bowling, tennis, track, volleyball, golf and cheerleading. Sports teams participate in NCAA Division I (FCS – Football Championship Subdivision for football) in the Southwestern Athletic Conference (SWAC).
Notable Alumni: 2 Chainz - Artist - (Attended)** Lil Yachty - Artist - (Attended)** Ralph David Abernathy - Civil Rights Leader and Minister - c/o 1950 Tangi Miller - Actress - c/o 1993** London "Deelishis" Charles - Reality Star - (Attended)** Fred Gray - attorney who represented Rosa Parks during the Montgomery Bus Boycott** Eugene Sawyer - politician and businessman, former Mayor of Chicago from 1987–1989
Website: http://www.alasu.edu/


Latest Trending Interviews
Interviews Featuring "Alabama State University"
Interviews Featuring "Industrial and Systems Engineering"