Neque Willis, North Carolina A & T State University- c/o 2011, Industrial and Systems Engineering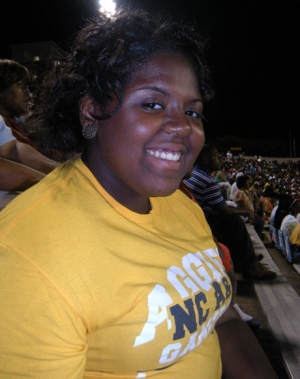 Name : Neque Willis
HBCU : North Carolina A & T State University
Graduation Year : 2011
Major : Industrial and Systems Engineering
Where are you from? Who introduced you to HBCUs?*
N/A

(Professor Vinson of the Engineering Department)
Why did you choose an HBCU over a pwi?*
My Major is Industrial and Systems Engineering. I chose it because of my facination with systems and how things in society operate. Also because of its research in human ergonomics. With my degree, I plan to go to graduate school to pursue a degree in Nanotechnology to help propel my goals in Industrial Engineering.
What is the story of your "experience" at Your HBCU given its heralded status as a stellar and prestigious institution?*
North Carolina A&T State University is truly a place that is near and dear to my heart. I love this University and every aspect of it. The people, the campus life, the alumni!

A&T is a prestigious University that has graduated so many successful graduates! It provides its students with so many opportunities. It truly is your home away from home.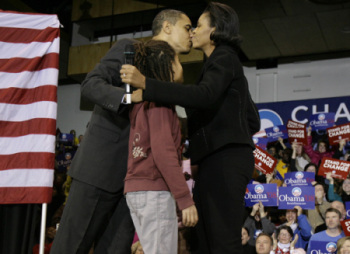 It is okay – not everyone loves PDA like President Obama and His Wife
"First time" experiences at your HBCU?*
N/A
Who are the professors that have impacted your life in and out of the classroom? How did they do that?*
All my professors have left an impression on me. But my advisor, Mrs. Vinson has been the best! She's always there for me beyond just academics! She plays the "mama" role since my mom is so far away. She's someone I can go find and just vent, and who will give me advice.
North Carolina A & T State University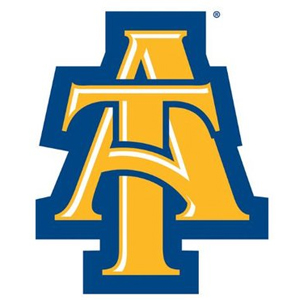 Students: 10,725
Under Graduates: 9,203
Post Graduates: 1,522 (Post Grad) / 253 (Doctoral)
Athletics: North Carolina A & T State University is a member of the Mid-Eastern Athletic Conference and offers Basketball, Baseball, Bowling, Golf, Cross Country, Football, Softball, Tennis, Track and Field, and Volleyball.
Notable Alumni: Ronald McNair - 1971 - Physicist and NASA astronaut; died during the launch of the Space Shuttle Challenger on mission STS-51-L** Patrick Cannon - 1991 - Former Democratic Mayor of Charlotte, North Carolina** Poon Chi-fai - Member of the Legislative Council of Hong Kong and Kwun Tong District Board** David Richmond, Franklin McCain, Joseph McNeil, and Randolph Blackwell - 1963 - Civil rights activist and member of the Greensboro Four/A&T Four; staged a sit-in at the Woolworth lunch counter in downtown Greensboro on February 1, 1960** Jesse Jackson Sr. - 1964 - Civil rights activist; Baptist minister; candidate for the Democratic presidential nomination (1984 and 1988); shadow U.S. Senator for the District of Columbia (1991-1997); founder of the organizations that merged to form Rainbow/Push Coalition** Joe Dudley - 1962 - Businessman and hair care entrepreneur; founder, president and CEO of Dudley Products Inc., a manufacturer and distributor of hair and skin care products for the African American community** Janice Bryant Howroyd - Entrepreneur; Founder and CEO of ACT-1 Group** Taraji P. Henson - Transferred to Howard University - Actress** Terrence J - 2004 - Actor and television personality; host of BET's 106 & Park; co-anchor of E! News** Warren Ballentine - Motivational speaker, attorney, political activist, and radio talk show host** Dwaine Board - 1979 - Former NFL player and coach; played for the San Francisco 49ers and New Orleans Saints (1979-1988); four-time Super Bowl champion (XVI, XIX, XXIII and XXIX)**
Website: http://www.ncat.edu/


Latest Trending Interviews
Interviews Featuring "North Carolina A & T State University"
Interviews Featuring "Industrial and Systems Engineering"