Niesha Marks, Tuskegee University- c/o 2017, Animal & Veterinary Sciences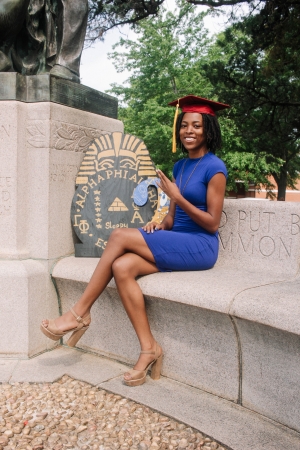 Name : Niesha Marks
HBCU : Tuskegee University
Graduation Year : 2017
Major : Animal & Veterinary Sciences
Minor : Business Administration
Email : nieshamarks@yahoo.com
Where are you from? Who introduced you to HBCUs?*
I am from Flint, Michigan and my brother introduced me to Tuskegee University.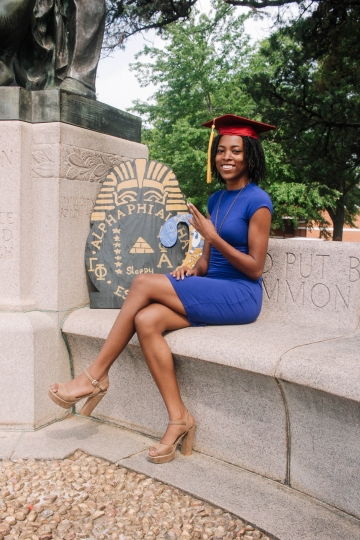 My brother was here when I started my journey, I finished for the both of us. He's not heavy, he's my brother. #NeverClockOut
Why did you choose an HBCU over a pwi?*
I chose an HBCU because I wanted to be around people who looked like me and had the same goals to become educated. Tuskegee also has one of the top Veterinary schools in the country.
What is the story of your "experience" at Your HBCU given its heralded status as a stellar and prestigious institution?*
I made my mark, that is for sure! Tuskegee is pretty much in the middle of nowhere, and it teaches you to embrace your struggle and to make the best out of your current situation. It challenges you to learn on your own and not to depend on someone else spoon feed you anything.
"First time" experiences at your HBCU?*
Pledged Sigma Gamma Rho Sorority Incorporated, living in my own house, HBCU homecoming, winning a university speaking contest three years in a row and making history.
Who are the professors that have impacted your life in and out of the classroom? How did they do that?*
Dr. Bolden-Tiller is the department head of my college and is the most influential person in my college career. She was supportive of me when my brother died two days before his graduation from Tuskegee. In the classroom, she challenged me to learn and retain information. She made sure that I had internship opportunities and wrote the letter of recommendation that helped me to attend the University of Florida for my Masters degree.
What to date has been your saddest moment at your HBCU?
My brother died the last week of my junior year, right before my early admittance to vet school.
I am a proud member of Sigma Gamma Rho Sorority Incorporated. Spring 14, Epsilon Theta Chapter, Deuce. Also, you should not ask this question for discretion purposes.
Tuskegee University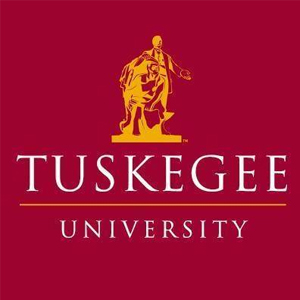 Students: 3,118

Athletics: Tuskegee University is a member of the National Collegiate Athletic Association (NCAA) Division II and competes within the Southern Intercollegiate Athletic Conference (SIAC). Tuskegee University offers Baseball, Basketball, Track and Field, Cross Country, Softball, Tennis, Football, and Volleyball.
Notable Alumni: William A. Campbell - 1937 - Member of the Tuskegee Airmen who rose to the rank of Colonel** Ralph Ellison - Scholar, author of Invisible Man** The Commodores - 70s R&B band whose members met while attending Tuskegee** Tom Joyner - 1971 - Radio host whose daily program, The Tom Joyner Morning Show, is syndicated across the United States and heard by over 10 million radio listeners.** General Daniel "Chappie" James - 1942 - US Air Force Fighter pilot, in 1975 became the first African American to reach the rank of four-star General** Lonnie Johnson (inventor) - Inventor of the Super Soaker, former NASA aerospace engineer** John A. Lankford - 20th century architect** Danielle Spencer - Television actress best known as Dee from the 1970s TV show What's Happening!!** Dr. Ptolemy A. Reid 1955 - Prime Minister of Guyana (1980–1984)** Rich Boy - Rapper** Lionel Richie - R&B singer, Grammy Award winner** Herman J. Russell - 1953 - Founder and former president and CEO of H. J. Russell Construction Co., the largest minority owned construction company in the US** Betty Shabazz - Wife of Malcolm X** Jake Simmons Jr. - 1919 - Oil broker and civil rights advocate** Keenen Ivory Wayans - Actor, comedian, and television producer** Elizabeth Evelyn Wright - Educator and humanitarian, founder of Voorhees College*
Website: http://www.tuskegee.edu/


Latest Trending Interviews
Interviews Featuring "Tuskegee University"