Gabriel Smith, Tuskegee University- c/o 2013, History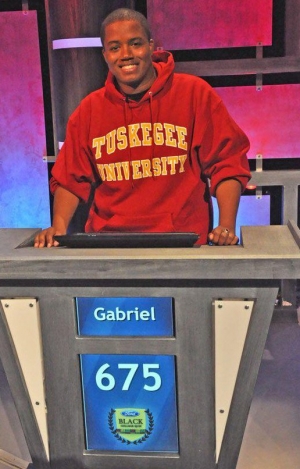 Name : Gabriel Smith
HBCU : Tuskegee University
Graduation Year : 2013
Major : History
Where are you from? Who introduced you to HBCUs?*
I'm from Mobile, Alabama. Both of my parents and most of my cousins are graduates of HBCUs.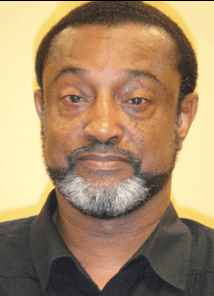 The Esteemed Dr. Clyde Robertson of Tuskegee University | Image Credit: Tuskegee.edu
Why did you choose an HBCU over a pwi?*
I chose Tuskegee initially because my parents exposed me to Tuskegee at an early age. Tuskegee and other HBCUs were all I really knew.
What is the story of your "experience" at Your HBCU given its heralded status as a stellar and prestigious institution?*
My Tuskegee experience is something that I wouldn't trade for anything. Everything I've done, I would do it over the exact same way. I came to Tuskegee in the Fall of 2009 as a history major, unsure exactly of what I could accomplish at a school known mostly for it's engineers and science majors.

While here I've conducted several Oral History Interview projects that have been funded by the University. I've presented my research on engaging HBCU students at the 2012 HBCU Library/Archives Alliance Conference in New Orleans (the trip itself was financed by the Conference and was my first ever trip to New Orleans). I've represented my University as a student researcher at the Image Permanence Institute at the University of Delaware along with several other HBCU students.

I've been a member and am now the Captain of my University's Honda Campus All Star Challenge Team (Quizbowl), I won the nationally televised 2012 Ford Black College Quiz Show National Championship (on Facebook) along with the $5000 scholarship grand prize. For these two scholastic bowl accomplishments I've appeared in the USA Today and Washington Post Newspapers.

I have also been appointed to serve on the University wide Judicial Hearing Board and Academic Integrity Board as well. My experience is proof that anyone that is determined to make a difference can, if given the opportunity, and I strongly believe that Tuskegee and other HBCUs do just that.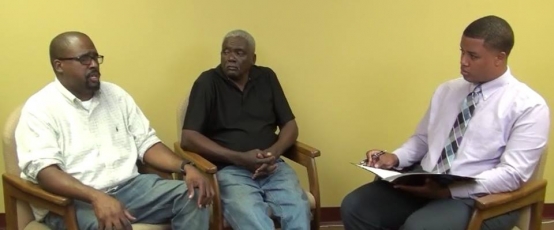 Gabriel working on a project while at Tuskegee | Image Credit: Gabriel Smith
"First time" experiences at your HBCU?*
N/A
Who are the professors that have impacted your life in and out of the classroom? How did they do that?*
One of my earliest and strongest advisers, professors, advocates, and mentors is Dr. Clyde Robertson. He is an associate professor of History and also the product of a Howard and Clark Atlanta education.

From my earliest days at TU he was the first professor from the history department that I met when I was still trying to get to know people. From the first course I took with him which was a course called "Martin and Malcolm: An advanced study on the two vanguards of the American Civil Rights era" he was able to identify that I had potential that needed developing.

He pushed and challenged me intellectually and academically. He helped me obtain a position with the National Park Service as a summer intern. He and I have worked closely together on several Oral History research projects and have presented our research at various conferences in the area and nationally. From my time working with Dr. Robertson the most impressing thing I can say about him is that he's driven by integrity and believes in bringing out the best in the students he takes an interest in.

He will always work to push you closer to your potential. He also is not afraid of being tough on me as well. On several occasions when my performance has slacked or my focus is lost he'll invite me to his office for our as he calls them "Come to Jesus Meetings." In essence he pulls me aside and reminds me why I'm in college, what is at stake, and how I'm better than I realize.

For a professor to care that much when they don't necessarily have to is a powerful thing. He told me that he does what he does for me because he hopes that someone is doing the same for his own son (who is my same age) at Southern University.
What sports do/did you play at your HBCU? What positions?
N/A
What sports and/or extra curricular activities did you do in High School? And why?
N/A
Best restaurants on/near campus? Best dishes?
Tiger Pause is a pretty good spot, they serve coffee and sandwiches and stuff. Cornbread Fred's has some pretty good ribs. The World Famous Chicken Coop though is the place you'll definitely want to try, it's a soul food place that's open 24/7.
College crush?
I dated a little bit while I was in school, but didn't want to let that distract me too much.
Who invited you to interview with us?
N/A
Your wildest moment at college?
N/A
What is your funniest college story? (everyone has one lol)
N/A
Tuskegee University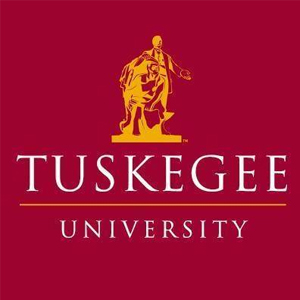 Students: 3,118

Athletics: Tuskegee University is a member of the National Collegiate Athletic Association (NCAA) Division II and competes within the Southern Intercollegiate Athletic Conference (SIAC). Tuskegee University offers Baseball, Basketball, Track and Field, Cross Country, Softball, Tennis, Football, and Volleyball.
Notable Alumni: William A. Campbell - 1937 - Member of the Tuskegee Airmen who rose to the rank of Colonel** Ralph Ellison - Scholar, author of Invisible Man** The Commodores - 70s R&B band whose members met while attending Tuskegee** Tom Joyner - 1971 - Radio host whose daily program, The Tom Joyner Morning Show, is syndicated across the United States and heard by over 10 million radio listeners.** General Daniel "Chappie" James - 1942 - US Air Force Fighter pilot, in 1975 became the first African American to reach the rank of four-star General** Lonnie Johnson (inventor) - Inventor of the Super Soaker, former NASA aerospace engineer** John A. Lankford - 20th century architect** Danielle Spencer - Television actress best known as Dee from the 1970s TV show What's Happening!!** Dr. Ptolemy A. Reid 1955 - Prime Minister of Guyana (1980–1984)** Rich Boy - Rapper** Lionel Richie - R&B singer, Grammy Award winner** Herman J. Russell - 1953 - Founder and former president and CEO of H. J. Russell Construction Co., the largest minority owned construction company in the US** Betty Shabazz - Wife of Malcolm X** Jake Simmons Jr. - 1919 - Oil broker and civil rights advocate** Keenen Ivory Wayans - Actor, comedian, and television producer** Elizabeth Evelyn Wright - Educator and humanitarian, founder of Voorhees College*
Website: http://www.tuskegee.edu/


Latest Trending Interviews
Interviews Featuring "Tuskegee University"
Interviews Featuring "History"