Paris Strother , Tuskegee University- c/o 2016, Therapy
Where are you from? Who introduced you to HBCUs?*
Coming from Tuscaloosa, AL, home of Stillman College, that was really the only HBCU I knew about growing up. Soon after I got in high school I learned more about other HBCUs through my experiences in the marching band.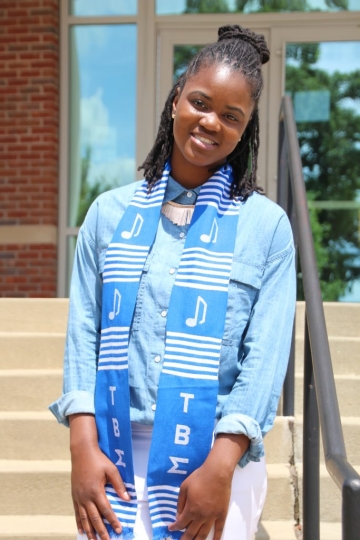 Proud TU Alum and Tau Beta Sigma Member (8TAILDAWG), Paris Strother of Tuskegee University, Class of 2016
Why did you choose an HBCU over a pwi?*
Honestly, an HBCU wasn'T my 1st choice. I was determined to play college basketball and I felt like D1 was the best path for me to go.

Fortunately, God had other plans for me and that landed me right at Tuskegee. They were giving me MORE scholarship money than the PWIS I was accepted to and since I wasn't going to be playing ball, I knew I was going to be in the band and the PWI band life just wasn't my cup of tea. So I guess going to Tuskegee was my desTAUny.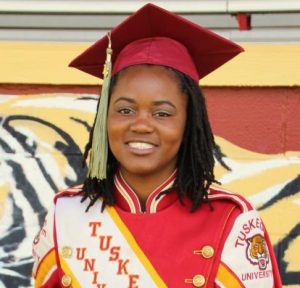 Proud TU Alumnus, Paris Strother in full uniform as a former member of the Tuskegee University Marching Crimson Pipers Band
What is the story of your "experience" at Your HBCU given its heralded status as a stellar and prestigious institution?*
The Tuskegee Experience is like no other and if you have ever been there on a hot football Saturday afternoon, I believe you can attest to that.
"First time" experiences at your HBCU?*
Hmmm…I had a number of first time experiences at my HBCU, and most of them came from being in the band. My 1st couple of years in the Marching Crimson Piper Band we traveled all over the US.

I took my first trip out of the south with the band, which was something that I never would have imagined doing.

My 1st home game performing as a college musician was one of the best moments of my life. I just remember marching in and the crowd was going wild and saying chants I had never heard before!
Who are the professors that have impacted your life in and out of the classroom? How did they do that?*
My program director Dr. Jannett Lewis-Clark has really been the one to impact my life. Although she was a stickler about A LOT it was really with good intentions. She just wanted us to be ready for whatever came our way while she wasn't around and now I feel that I've survived Dr. Clark so I'm ready for the world!
Tuskegee University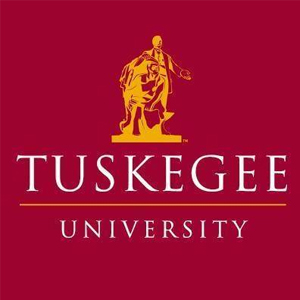 Students: 3,118

Athletics: Tuskegee University is a member of the National Collegiate Athletic Association (NCAA) Division II and competes within the Southern Intercollegiate Athletic Conference (SIAC). Tuskegee University offers Baseball, Basketball, Track and Field, Cross Country, Softball, Tennis, Football, and Volleyball.
Notable Alumni: William A. Campbell - 1937 - Member of the Tuskegee Airmen who rose to the rank of Colonel** Ralph Ellison - Scholar, author of Invisible Man** The Commodores - 70s R&B band whose members met while attending Tuskegee** Tom Joyner - 1971 - Radio host whose daily program, The Tom Joyner Morning Show, is syndicated across the United States and heard by over 10 million radio listeners.** General Daniel "Chappie" James - 1942 - US Air Force Fighter pilot, in 1975 became the first African American to reach the rank of four-star General** Lonnie Johnson (inventor) - Inventor of the Super Soaker, former NASA aerospace engineer** John A. Lankford - 20th century architect** Danielle Spencer - Television actress best known as Dee from the 1970s TV show What's Happening!!** Dr. Ptolemy A. Reid 1955 - Prime Minister of Guyana (1980–1984)** Rich Boy - Rapper** Lionel Richie - R&B singer, Grammy Award winner** Herman J. Russell - 1953 - Founder and former president and CEO of H. J. Russell Construction Co., the largest minority owned construction company in the US** Betty Shabazz - Wife of Malcolm X** Jake Simmons Jr. - 1919 - Oil broker and civil rights advocate** Keenen Ivory Wayans - Actor, comedian, and television producer** Elizabeth Evelyn Wright - Educator and humanitarian, founder of Voorhees College*
Website: http://www.tuskegee.edu/


Latest Trending Interviews
Interviews Featuring "Tuskegee University"
Interviews Featuring "Therapy"