Rafael Zayas, Cheyney University- c/o 2012, Mass Communications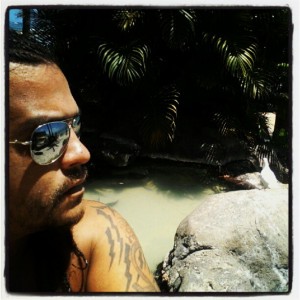 Name : Rafael Zayas
HBCU : Cheyney University
Graduation Year : 2012
Major : Mass Communications
Where are you from? Who introduced you to HBCUs?*
I heard about HBCUs from my Football coach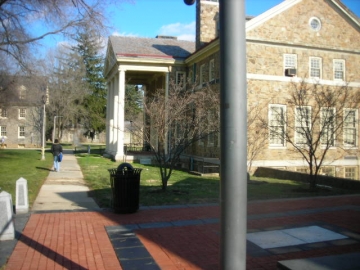 1837yall.blogspot.com
Why did you choose an HBCU over a pwi?*
Initially to play football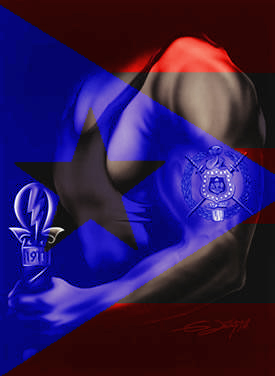 What is the story of your "experience" at Your HBCU given its heralded status as a stellar and prestigious institution?*
Besides being the first puertorican to join Omega Psi Phi, Cheyney Gave me an oportunity to grow and practice my leadership skills, in a real life environment.
"First time" experiences at your HBCU?*
N/A
Who are the professors that have impacted your life in and out of the classroom? How did they do that?*
Dr Clarence Harris (pg.16) , was especially influential, with his true tales of working in the industry and brought alot of prospective to our place in time.
What sports and/or extra curricular activities did you do in High School? And why?
In highschool

Vocational Industrial Clubs of America
Football
Wrestling
Baseball,
I did it cause I always wanted to go to college.
Best restaurants on/near campus? Best dishes?
The cafeteria food, was great for a kid that grew up on free public school lunches.
College crush?
Dont wanna say she is a married woman now.
Cheyney University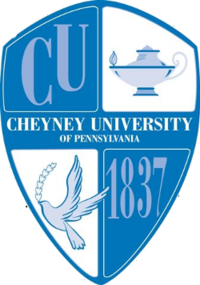 Students: 711

Athletics: Basketball, Football, Cross Country, Track and Field, Bowling, Tennis, Volleyball, and Cheerleading. Cheyney University has one of the most storied basketball programs in NCAA Division II history. The men's basketball program is 7th all-time in NCAA win percentage, including 16 PSAC conference championships, four Final Fours, and one National Championship (1978). The women's basketball team in 1982 competed in the championship game of the inaugural NCAA Division I tournament despite being a Division II school.
Notable Alumni: Edward Rudolph "Ed" Bradley Jr - American journalist** Jim Vance - Journalist and News Anchor** Robert Bogle - 1973 - President/CEO of The Philadelphia Tribune, the oldest black newspaper in circulation today** Julian Abele - 1902 - Prominent Architect, Abele designed or contributed to the design of some 250 buildings, including Harvard's Widener Memorial Library, Duke University, The Philadelphia Museum of Art, The Philadelphia Free Library, and many Gilded Age mansions in Newport and New York City** Bayard Rustin - African-American civil rights activist** Craig Welbourn - 1971 - His company owns and operates 28 McDonalds restaurants, making it the largest African American owned/owner of these restaurants in the world and puts him in the top one percent of all McDonalds owners** Dave Warren - 1986 - Talk Radio host and social satirist**
Website: http://www.cheyney.edu/


Latest Trending Interviews
Interviews Featuring "Cheyney University"
Interviews Featuring "Mass Communications"