Dr. Chetachi Egwu , Howard University- c/o 2011, Mass Communications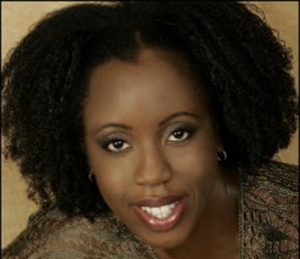 Name : Dr. Chetachi Egwu
HBCU : Howard University
Graduation Year : 2011
Major : Mass Communications
Where are you from? Who introduced you to HBCUs?*
N/A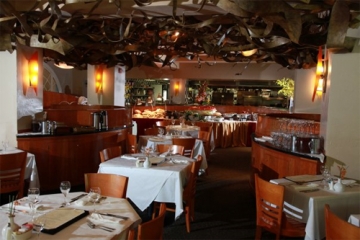 SwagEvent's "Flava of the Month" – Image Courtesy of SwagEvents
Why did you choose an HBCU over a pwi?*
N/A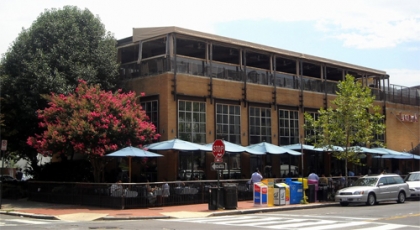 Lauriol Plaza or "True Blue Boo" if you ask Shana of Shana Janelle Blogspot – Image Courtesy of her as well
What is the story of your "experience" at Your HBCU given its heralded status as a stellar and prestigious institution?*
I always tell people that Howard was my REAL college experience. For undergrad, I was at a school with 30,000 students, and really felt like just a number. Although I was very active on campus, I felt no connection to my major department. At Howard I was intimately connected to the department! I met some of my closest friends while I was at Howard, and we still are in close contact.
"First time" experiences at your HBCU?*
N/A
Who are the professors that have impacted your life in and out of the classroom? How did they do that?*
N/A
Howard University
Students: 10,300

Athletics: Howard University competes in the NCAA's Division I Football Championship Subdivision (FCS) and are members of the Mid-Eastern Athletic Conference. Howard University offers Basketball, Cross Country, Bowling, Football, Soccer, Lacrosse, Swimming and Diving, Tennis, Softball, Track and Field, and Volleyball.
Notable Alumni: Andre Johnson - Actor on TV show Black-ish** Queen Latifah - Actress, was on the hit TV show "Living Single"** Erika Alexander - Actress, was on the hit TV show "Living Single"** Chadwick Boseman, actor** Taraji P. Henson - Oscar and Emmy-Nominated and Golden Globe Winning Actress** Elijah Cummings - United States Representative** Thurgood Marshall - United States Supreme Court Justice** Toni Morrison - Pulitzer Prize and Nobel Prize–winning novelist** Stan Verrett, anchor on the ESPN and ESPNEWS networks in the United States** Tom Joyner Morning Show producer Nikki Woods** United States Ambassador Andrew Young** Mayor of Atlanta, Georgia Kasim Reed** Actress Wendy Raquel Robinson** Book artist Clarissa Sligh** Shauntay Hinton, beauty pageant winner** Gus Johnson, sports broadcaster** Attorney Vernon Jordan** Television personality Ananda Lewis** Former Mayor of the District of Columbia Adrian Fenty** Actor Lance Gross** Kamala Harris, first African-American, and first Asian-American female Attorney General & US Senator from California** Television journalist Lori Stokes** Actor Ossie Davis** Former Malian prime minister and NASA engineer Cheick Modibo Diarra** David Dinkins, the first African-American mayor of New York City** Emmy Award nominated actor and star of the TV Show Black-ish Anthony Anderson** The first Nigerian president Nnamdi Azikiwe** Mayor of Newark, New Jersey Ras J. Baraka** NFL player Antoine Bethea** Civil rights leader Stokely Carmichael** Music Mogul, Sean Combs** Ben Ali, co-founder and owner of Ben's Chili Bowl, the famous restaurant in Washington, D.C.** Choreographer, actress, Producer of "A Different World" and singer Debbie Allen**
Website: http://www.howard.edu/


Latest Trending Interviews
Interviews Featuring "Howard University"
Interviews Featuring "Mass Communications"