Shani Smith, Morris Brown College- c/o 2001, Criminal Justice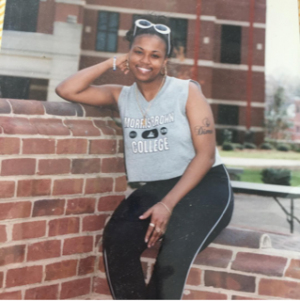 Where are you from? Who introduced you to HBCUs?*
I am from Buffalo, NY and I was introduced to Morris Brown by my uncle who graduated from the school many years before me.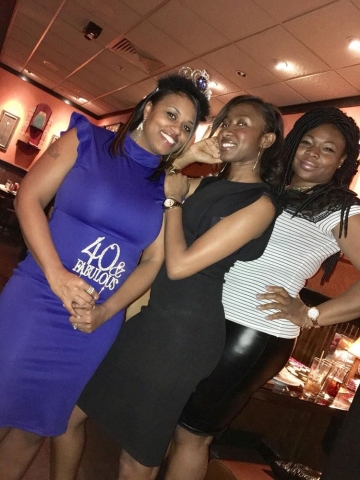 "My college roommates still friends."
Why did you choose an HBCU over a pwi?*
I watched "A Different World".
What is the story of your "experience" at Your HBCU given its heralded status as a stellar and prestigious institution?*
My experience at Morris Brown College was nothing less than "AMAZING". My professors looked like me and they taught us in a way we understood the material on a different level.

They were all highly skilled in their area of study and it was a pleasure attending class everyday, even if it was an 8am class (which by the way was theee worst if you went to a party on Sunday) :)

We were allowed to take classes at Spelman and Clark as well as a part of the cross study program. We were surrounded by other prestigious PWI's such as Emory and GA Tech, however, the AUC held it's own, and I loved every bit of the experience.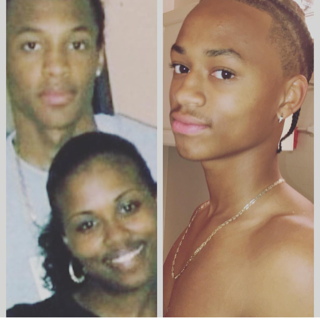 "My college crush and my college surprise MY SON!"
"First time" experiences at your HBCU?*
Coming from a small city up north, I never knew anything about a college band.

Morris Brown College had the baddest band in the land (as we used to say). We attended the Battle of the Bands every year and we would take home the win, we were that good. Listening to our band at each sport event was one of the highlights for me.
Who are the professors that have impacted your life in and out of the classroom? How did they do that?*
There are two professors that come to mind. I can't remember his name but he taught African Diaspora.

When I enrolled in this class I did not know what to expect. I gained a plethora of knowledge in his class. I was taught bits and pieces of the slave trade coming up, but this man explained it to us like he lived it and this by far was one of the most interesting classes I've enrolled in to date.

My other professor name is Mrs. White. She was my Criminal Justice professor and was the sweetest lady ever. My Sophomore year of college was a challenge because I was pregnant with my son and she was pregnant as well. She made sure I stayed on top of my studies and also gave me advice on prenatal care.

She was like a college Mom and I ended both semesters with a 3.4 before my son was born.
College crush?
My College crush is my son's father. My son is now in College and he's the best gift ever.
What are the chants heard most often at the sporting events?
In unison we used to chant MBCCCCC-MORRIS BROWN and after a win we used to sing "I'm so glad that I go to Morris Brown". It makes me smile each time I think about it.
What was your proudest moment in your life to date?
The birth of my son/graduating-both moments are special because I had the support of my whole family.

My dad is now deceased but he had the opportunity to watch me walk across the stage while he was holding my son. Amazing moment.
What is your process when you are going through a hardship that you have never faced before?
I allow myself to go through it. Sometimes people want to give up, walk away, or hide it.

I always let myself go through it. I trust God. I do not sit back and do nothing because James 2:14-26-FAITH WITHOUT WORKS IS DEAD. I pray about it and I work towards a goal. If I have to cry at each phase, that's what I do, but I keep moving.

I also use resources. I'm not afraid to ask for help. I'm not ashamed to say "I do not know what to do, can you help me".
If you could only speak two sentences to the youth coming after you what would you say?
Everyone has a story. Create your own.
Morris Brown College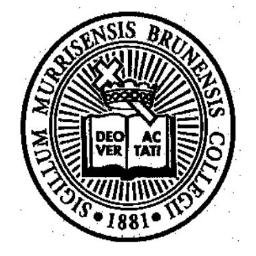 Students: 240

Athletics: Discontinued 2003
Notable Alumni: Isaac Blythers - President of Atlanta Gas Light Company** Gloria Etchison (Cain) - 1968 - Wife of Herman Cain** Marilyn Cunningham-Kenoly - 1979 - Chief Technology Officer, MarilynKenolyInc** Zinta Greene Perkins - 1979 - Principal, Pebblebrook High School, Marietta, GA** Sommore - Comedian and member of the Queens of Comedy** Hosea Williams - Civil rights activist** Charles W. Chappelle - Attended late 1880s - Aviation pioneer, International Businessman, President of the African-American Union, Electrical Engineer and Architect/Construction** Andre Spivey - Software and Tech Entrepreneur Live 2 Learn Differently** James Alan McPherson - Pulitzer Prize-winning author** Thomas Byrd - Television, film and stage actor** Ezell Brown - Educational entrepreneur, founder of Education Online Services Corporation**
Website: http://www.morrisbrown.edu/


Latest Trending Interviews
Interviews Featuring "Morris Brown College"
Interviews Featuring "Criminal Justice"