Shay Simon, Florida A & M University- c/o 2018, Broadcast Journalism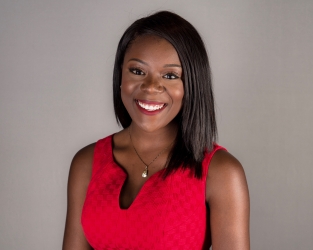 Where are you from? Who introduced you to HBCUs?*
I was born and raised in Orlando.

I was never truly introduced to HBCU's. I saw them on movies and in media, but no one in my immediate family attended one.

I went on a HBCU college tour as a junior in high school and I still did not quite understand the significance and history behind HBCU's. It wasn't until I attended an HBCU that I was truly introduced to its importance.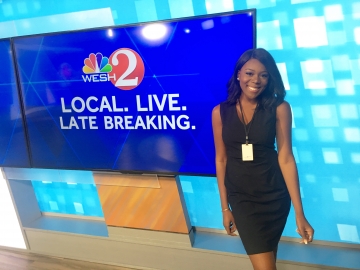 Why did you choose an HBCU over a pwi?*
I do not have a typical story behind why I chose an HBCU. I am not a third generation Rattler and I did not always dream of coming to an HBCU.

I attended a predominately white high school and wanted to attend a PWI like everyone else around me. However, under my mom's guidance I always planned on attending whatever school offered me the most money. I had good grades and awesome test score, so drowning in debt post-college graduation was avoidable.

FAMU offered me a four-year scholarship that covered my tuition and I also received a four-year housing scholarship. FAMU chose me! I attended orientation and fell in love with the citrus orange and agricultural green. The rest is history!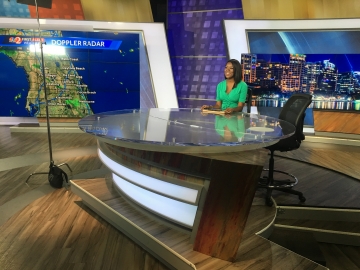 What is the story of your "experience" at Your HBCU given its heralded status as a stellar and prestigious institution?*
My experience at FAMU has been one of both victory and defeat, but it has molded me into the resilient woman I am today.

As a freshman, FAMU ignited a flame in me to become a student leader and I have done that and more.

Freshman year, I was inducted into the Honor Student Association.

Sophomore year, I served as Press & Publicity Chair of Big Sister Little Sister Mentoring Organization and SGA Senate Secretary.

As a junior, I served as Vice President of FAMU's chapter of National Association of Black Journalist and the Sports Anchor for News 20 at 5, FAMU's live newscast.

As a senior, the flame is still ignited and I am now the President of FAMU's chapter of NABJ. However, FAMU didn't hand me anything -I had to work for it. I applied to be an Orientation Leader and I was not selected. I interviewed to to be a Student Senator and I did not get the position. I ran for Miss Senior Attendant and I lost.

When faced with defeat you have two options -use it as motivation or quit. FAMU taught me to never quit! My experiences in student leadership at my HBCU built me up for the real-world. It built me up for internship denials, job denials, conflict and the hard word that accompanies success. At any school you have the choice to simply attend class and go home, but FAMU motivates you to do much more.

I've learned more about life in my three years at an HBCU than my 12 years of public education.

"First time" experiences at your HBCU?*
FAMU was the first time I saw so many beautiful African American women embrace their natural hair. Coming from a predominately white high school and community that glorified long, straight hair, that was my standard of beauty.

When the natural hair trend began I joked about women's afros and vowed to never give up on relaxers. My smooth edges and long hair were a prized possession.

However, after being on campus for a few months and admiring all of the coils and curls around me, I found myself joining the train. I began my freshman year at FAMU in August 2014 and I got my last relaxer in September 2014. By Summer 2015 I had already big-chopped and began trying new protective styles. FAMU taught me to accept and appreciate who I was and that included my hair.

Who are the professors that have impacted your life in and out of the classroom? How did they do that?*
Some professors' lessons go beyond the classroom and those are the professors that you never forget.

Professor Kenneth Jones is a FAMU legend! Jones works in FAMU's School of Journalism and Graphic Communications and has been touching lives for over 20 years. He manages to form a relationship with every single student that comes through his office doors. As a freshman, he sat me down and wrote out an entire plan for how I'd maximize my FAMU experience and graduate with a job. Semester by semester he mapped out what classes I needed, what student media I needed to participate in and what summers I needed to have internships.

Jones is definitely the reason I have accomplished so much in my three years at FAMU. I run into students that graduated decades ago and the first person they mention is Professor Jones. When new students ask who they need to know in J-School, the first person people mention is Prof. Jones. He motivates, guides, teaches, inspires and even prays for his students.

Another professor that has impacted me beyond the classroom is Prof. Maurice Johnson! Prof. Johnson is a more recent grad of FAMU SJGC and uses his experience to aid his students. He teaches in a way that is inclusive of everyone in the classroom and makes sure that we truly understand. Johnson puts his students first and is the epitome of FAMU's motto: excellence with caring. As the advisor for NABJ, he chaperoned a trip for the organization. While on the trip, he paid for lunch for all of the students and recalled the days when he struggled financially as a college student. Professors like Johnson and Jones are the reason SJGC is successful and produces such notable alumni.

Florida A & M University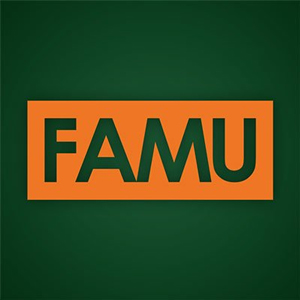 Students: 9,614

Athletics: Florida A&M University is a member of the Mid-Eastern Athletic Conference and participates in NCAA Division I-AA. FAMU offers men's sports in baseball, basketball, football, golf, swimming, tennis and track and field. It offers women's sports in basketball, bowling, softball, swimming, wrestling, tennis, track and field and volleyball.
Notable Alumni: Wilbert Bryant - Former Secretary of Education of Virginia** Raymond A. Brown - Attorney whose clients included Black Liberation Army member Assata Shakur, boxer Rubin "Hurricane" Carter and "Dr. X" physician Mario Jascalevich [2] Arthur R. Collins - 1982 - Founding partner of the Collins Johnson group, a strategy, policy and communications firm established in 2011** John W. Thompson - 1971 - Chairman and former President and CEO, Symantec Corporation; former VP IBM; part owner of the Golden State Warriors** Corrine Brown - 1969 - Current U.S. Congresswoman Andrew Gillum - Current Mayor of Tallahassee, Florida Alcee L. Hastings - Current U.S. Congressman Mia L. Jones - 1991 - Current member of the Florida House of Representatives Gwendolyn M. Miller - Chairwoman of the City Council in Tampa, Florida, District 1 David Scott - Current U.S. Representative from Georgia's 13th congressional district John W. Williams - Current Inspector General of the South Florida Water Management District Althea Gibson - Tennis player Daniel Sunjata - Actor, Broadway actor Gregory Anderson - Film producer (Tri-Destined Studios) Rob Hardy - Film producer (Rainforest Productions) T'Keyah Crystal Keymah - Actress Pam Oliver - Sports anchor William Packer - Film producer (Rainforest Productions) Angela Pitts - Contestant on Flavor of Love 3 and winner of I Love Money 2 Angela Robinson - Actress Anika Noni Rose - Tony Award-winning actress Peyton Alex Smith - Actor Common - attended - Music Artist K.Michelle - R&B singer Tyrese Gibson - attended - Singer, actor, author and producer stic.man - Member of hip-hop group Dead Prez M-1 - Member of hip-hop group Dead Prez Bernard Kinsey - Owner of one of the largest African-American art collections
Website: http://www.famu.edu/


Latest Trending Interviews
Interviews Featuring "Florida A & M University"
Interviews Featuring "Broadcast Journalism"