Shanika Robinson, Prairie View A & M University- c/o 1999, Broadcast Journalism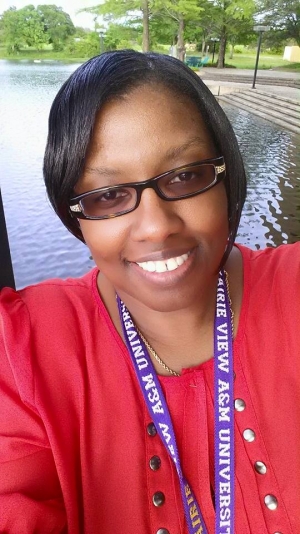 Where are you from? Who introduced you to HBCUs?*
I am originally from Dallas, Texas but I have roots in South Texas.

My first introduction to the HBCU community occurred in high school.

Many of my teachers were HBCU graduates and were extremely proud to be alumni of these prestigious campuses. There was a bond that my teachers shared with their HBCU that I didn't see in teachers who were non-HBCU graduates.

Also many of my mentors were HBCU graduates. Being surrounded by so many alumni, I was always exposed to the campus life. My high school Humanities teacher, Dr. Juanita Simmons, first introduced me to the beauty of HBCUs.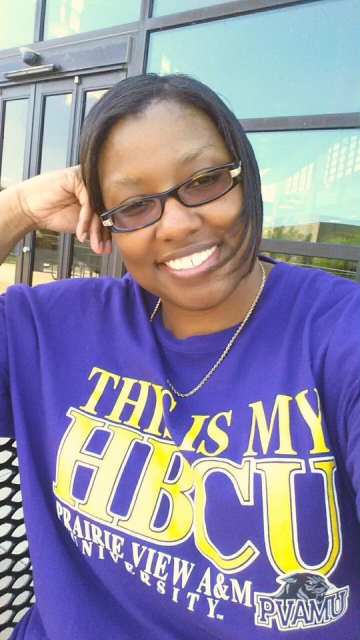 "Prairie View gave me the greatest opportunities and experiences in my educational career"
Why did you choose an HBCU over a pwi?*
My choice to attend a HBCU was actually a stroke of circumstances. I was originally accepted to attend a PWI.

Although I liked the campus, when I got there, my records went missing in the system (I had no room, no financial aid and the classes I registered for were gone as well as my entrance exams. It was too late to retake exams and the only option I was given was to take remedial courses. That to me was an insult. I passed everything but scores in paper weren't enough.). Keep in mind, I submitted everything months ahead and made phone calls to ensure that my paperwork was done.

I was devastated beyond belief. Refusing to spend $20k out of pocket to take one course, I came back home and attended a junior college.

During that time, I stayed in close contact with my old high school teacher who was a HBCU Alumna and she mentioned Prairie View, Southern, and Texas Southern as options. When I visited the campuses, the experience was more of a welcome home feel than the PWI. I applied to each campus but chose Prairie View because it was closer to home and I could check on my dad who had suffered a heart attack. PVAMU instantly welcomed me to the "Hill." It was the best decision I've ever made for my educational career.
What is the story of your "experience" at Your HBCU given its heralded status as a stellar and prestigious institution?*
My experience was phenomenal and a blessing in disguise. Here I was a transfer student coming into a campus that held itself to excellence. As a result, I made it my challenge to reach that bar. My professors were challenging and only accepted excellence. From their standards, I held myself at a higher standard to achieve. The myth is that a HBCU education is less than a PWI .

That is far from the truth. Not only did they train me academically but also socially. I wasn't coddled or "protected" from the realities of life outside of campus. My classwork was combined with lifework. Plus attending the second oldest institution of higher learning in Texas, only motivated me to reach and uphold PVAMU's reputation of Producing Productive People.

Walking the yard, you felt proud to be a panther. I was on the same grounds as my ancestors who worked that land in bondage. I felt it was my duty to make them proud. When you attend PVAMU, you are walking in the legacies of great people.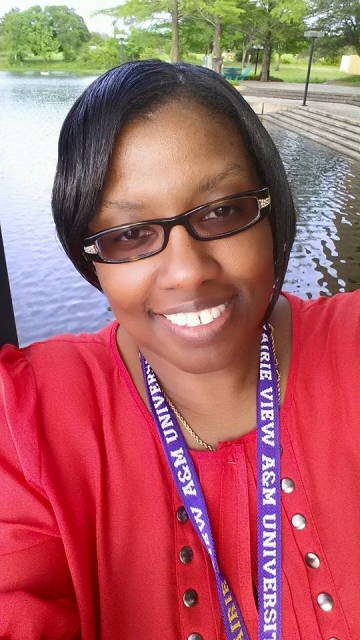 "The HBCU is always a place you can call home"
"First time" experiences at your HBCU?*
My first experiences at my HBCU were amazing. I will never forget arriving on campus. I was loading things off of my dad's SUV and out of nowhere, Panthers helped me move into my campus apartment. That same night, I was invited to a cookout and made friends immediately. From the first day I stepped on campus, I was a Panther.

The only tough experience I had was financial aid but what student doesn't with long lines and wait times. I can't think of any negative experiences. My experience was positive and I knew PVAMU was the right choice
Who are the professors that have impacted your life in and out of the classroom? How did they do that?*
Dr. Diana Fallis and Dr. Carol Means. Both had extensive experience in broadcast journalism and openly shared their knowledge and expertise with students. They didn't cut any corners with us and pushed our potentials to the limit. Because of them, I developed and continue to develop in being a Polished Professional.

Dr. Diana Fallis, she was no nonsense and expected excellence. If your work was subpar then you did it over. Her classes were rigorous. I'll never forget her Communication law class. It was tough but it was the class that polished you from coal to diamond. Because of her instruction, many of the lessons of being a professional have impacted me today. That class made me believe in myself and my capabilities to succeed. Because of that class, I am now working on my second masters degree which will eventually move me into a doctoral program.
Ghost stories involving buildings or spots on campus?
PVAMU was built on old plantation land. In the back of the campus is an old slave cemetery. I wouldn't necessarily say we have ghosts but I do believe the ancestors of that land walk with us daily providing guidance and motivation.
What to date has been your happiest moment @ Your HBCU?
My happiest HBCU Moment is definitely seeing my dad at my graduation. During my time at PVAMU, my dad had a series of health ailments and I was unsure if he would be able to attend my graduation. When I saw a huge glitter sign and my dad was holding it, tears flowed immediately. He was my rock in my HBCU experience.
What life-changing books would you recommend to others to read?
I would definitely recommend Hidden Figures by Margot Lee Shetterly. The West Computers of the NASA program are our story, our alumni, our history. They are proof that the HBCU community produces greatness.

The Immortal Life of Henrietta Lacks by Rebecca Skloot. HBCUs were involved in the processing of the HELA Cell so it's a great book to discuss our role in that time period.
What's your take on life (in the philosophical sense)?
Live a life with meaning and purpose. Seek your inner peace because that is something that is greater than money or fame. Also remember, you are never too young or too old to pursue a goal. I'm living proof.

When I started my college career, I didn't think I would ever achieve a college degree but I did. I refused to give up on myself and I was determined to achieve my life's purpose.

Today, I am working on a second masters degree in Counseling Psychology with the hopes of entering a doctoral program. Don't just talk the talk. Work the good work that is within you . You are your greatest investment, accomplishment, and achievement.
State how your own personal experience or knowledge correlates to the Ethiopian proverb - "Anticipate the good so that you may enjoy it."
Always seek out the positives in any experience life will bring to you. Always expect goodness to come out of a situation no matter how bleak it seems at the present moment.

For my younger alumni, life will throw you curve balls but always be ready to learn from each experience. Yes you will make mistakes, it happens but don't dwell on them too long. Grow from each challenge.
Prairie View A & M University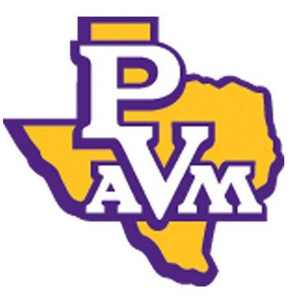 Students: 8,762

Athletics: Prairie View A&M is a charter member of the Southwestern Athletic Conference (SWAC), and is a member of the West Division. Prairie View competes in NCAA Division I in all varsity sports; in football, the Panthers play in the Division I FCS.. Prairie View A & M University offers Men's varsity sports include baseball, basketball, cross country, football, golf, tennis, and track and field. Women's varsity sports include basketball, bowling, cross country, golf, soccer, softball, tennis, track and field, and volleyball. RIVALS: Texas Southern University and Grambling State University.
Notable Alumni: Terry Ellis - 1990 - Vocalist and member of female R&B group En Vogue** Cynthia Cooper-Dyke - 2005 - Former WNBA player, Women's Basketball Hall of Fame inductee, published author, and Head Coach of the USC women's basketball team** Sandra Bland - 2009 - Black Lives Matter activist** Dr. J. Don Boney - 1948 - First president of the University of Houston–Downtown** Charlie Brackins - 1955 - One of the first African-American NFL quarterbacks** Kirko Bangz (real name Kirk Randle) - Attended - Hip-hop artist** Jermaine McGhee - 2007 - Former NFL defensive end** Frederick D. Patterson - Founder of United Negro College Fund** DJ Premier (real name Christopher Edward Martin) - Attended - Member of Gang Starr** Kase Lawal - 1978 - Chairman & CEO of Erin Energy Corporation Erin Energy Corporation** Mr. T (real name Laurence Tureaud) - Attended actor who played B. A. Baracus in The A-Team** Mark Hanna Watkins - 1926 - Linguist and anthropologist; first African-American to be awarded a Ph.D. in anthropology; first American to write a grammar of an African language** Loni Love - 1991 - Comedienne, actress, and original cast member of The Real**
Website: http://www.pvamu.edu/


Latest Trending Interviews
Interviews Featuring "Prairie View A & M University"
Interviews Featuring "Broadcast Journalism"