Candace Darby, Claflin University- c/o 2013, Marketing
Name : Candace Darby
HBCU : Claflin University
Graduation Year : 2013
Major : Marketing
Where are you from? Who introduced you to HBCUs?*
I am from Columbia,SC. My first encounter with HBCU's was through my father who attended South Carolina State University and my aunt who attended Hampton University.
Marketing genius and captivating beauty, Candace Darby enjoying a beautiful spring day
Why did you choose an HBCU over a pwi?*
I attended a somewhat mixed high school where I was the minority.
What is the story of your "experience" at Your HBCU given its heralded status as a stellar and prestigious institution?*
I have really enjoyed growing and excelling at Claflin while I watched the school do the same.
"First time" experiences at your HBCU?*
N/A
Who are the professors that have impacted your life in and out of the classroom? How did they do that?*
My most influential professors would probably be Mr. Nsombi, Dr. Robin Davis, and Dr. Boyd.

Each of these professors are more than supportive to their students and challenge them to think and work harder. These are people I went to for advice, recommendations, and any help I needed. Even with their workload, I never saw these people genuinely unhappy.
What sports and/or extra curricular activities did you do in High School? And why?
I've always been more of a book person. Lol outside of dance team or step team I was more academic.
Best restaurants on/near campus? Best dishes?
I'm a Asian food fanatic. Only 1 place serves real sushi. Tokyo Steak and Seafood. I also went to Golden China, and Wing Station. Cookouts the most budget friendly/best late night spot.
College crush?
I plead the fifth.
Claflin University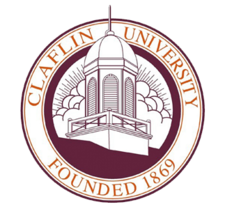 Students: 1,978

Athletics: Claflin University is a member of the Southern Intercollegiate Athletic Conference of the NCAA (Division II). Men's sports include basketball, baseball, tennis, and track and field. Programs for women include basketball, softball, volleyball, tennis, and track and field.
Notable Alumni: Roger Kenton Williams - 1936 - Educator who taught at psychology departments at North Carolina A&T State University, North Carolina Central University, Morgan State University, and University of Maryland-Eastern Shore** Arthur Rose Sr - 1950 - Chair of Art Department (1952 - 1973) at Claflin University; the Arthur Rose Museum at the university was named for him** Dr. Gloria Rackley Blackwell - 1953 - Civil rights activist, professor at Clark Atlanta University** Leo Twiggs - 1956 - Artist and educator at South Carolina State University; the first African American to receive a Doctorate of Arts from the University of Georgia** Joseph H. Jefferson - 1970 - Member of the South Carolina House of Representatives, representing the 102nd District* Cynthia V. Anderson - 1980 - Chief Operations Officer at the U.S. Department of Energy** Bryan Andrew Wilson - 2004 - Gospel Artist** Danny! - 2005 - Recording artist for Okayplayer Records and music producer/composer for MTV's Hype Music production library** E. Roger Mitchell - 1993 - Actor - The Walking Dead, The Hunger Games: Catching Fire**
Website: http://www.claflin.edu/


Latest Trending Interviews
Interviews Featuring "Claflin University"
Interviews Featuring "Marketing"