Corey Payne, Arkansas Baptist College- c/o 2013, Mass Communications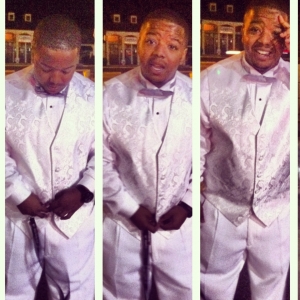 Where are you from? Who introduced you to HBCUs?*
Gibsland, Louisiana

It all started with a recruit visit with the Vice President Dr.Williams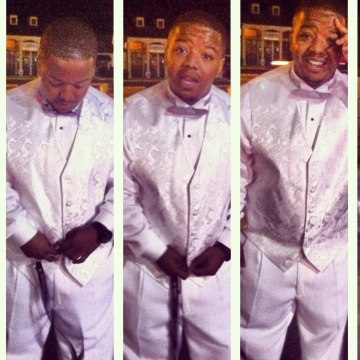 Mr. Payne looking sharp during an evening out! | Image Credit: Corey Payne
Why did you choose an HBCU over a pwi?*
To show my peers but also the youth that great things and people come from HBCU's not just pwi's; Also to help show the youth in my community can come from a small town and make dreams come true.

[How did you decide to become a student at Arkansas Baptist College?]

Honestly baseball,football,and music.
What is the story of your "experience" at Your HBCU given its heralded status as a stellar and prestigious institution?*
Arkansas Baptist College overall was a good college but also you had some problems getting registered which took like 4 to 5 hours
"First time" experiences at your HBCU?*
N/A
Who are the professors that have impacted your life in and out of the classroom? How did they do that?*
Dr. Parker she was a great teacher but more like another grandmother which I couldn't help but love her great music teacher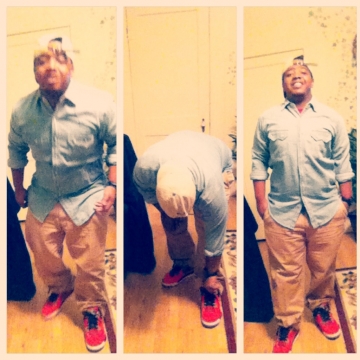 Congratulations to Corey for securing a GPA of 4.0; It takes dedication!! | Image Credit: Corey Payne
Best restaurants on/near campus? Best dishes?
I'm from the south so Fried Chicken from Church's Chicken which was right down the road from the school
College crush?
Was a young lady named Lala
Ghost stories involving buildings or spots on campus?
No
What is your major? and Why did you choose it?
Mass Communication reason why is because I feel like music is me and I know I would make a great radio host
What to date has been your proudest moment @ Your HBCU?
I finished the Summer Session with a 4.0 GPA
Where are the spots to go to if you wanted to cuddle with your boy or girlfriend?
We had a certain time to visit
What are the chants heard most often at the sporting events?
Yes mainly at the basketball games
Where is the "yard" located?
Wasn't a yard everyone just was always in the gym or I front of it
What and where are the historical places on campus?
School Chapel was the most historical place on campus it was located right beside the cafe.

It broke the chains to showing African Americans in Little Rock that gun violence wasn't going to solve anything and some better out for them
What to date has been your saddest moment at your HBCU?
Really don't have one
What is your process when you are going through a hardship that you have never faced before?
Just pray and know the storm doesn't last always
How did you overcome your nervousness about going to college?
I knew that it was time for me to better myself as a young African American male so I said to myself it's time to chase my dreams of playing college football and being a great student
How did your HBCU prepare you for a diverse workplace?
Baptist wasn't really a big college so everything was hands on with the teachers
What advice would you give high school students filling out college applications for the first time?
Make sure you know that you have picked a college that's best for you and your future
How did your HBCU help you to transition into your careers workforce?
It helped me to grow as a young man in God also in today's world
Arkansas Baptist College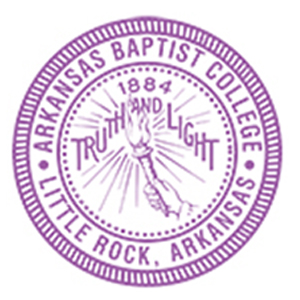 Students: 1100

Athletics: Arkansas Baptist College holds membership in NJCAA Region II and participates in the following sports: football, baseball, cheerleading, and track and field.
Notable Alumni: Harry Kenyon - Negro Leagues pitcher and manager** Michael Dyer - Football player for CIF** William T. Dixon - Educator, Baptist minister and founder of the New England Baptist Association**
Website: http://www.arkansasbaptist.edu/


Latest Trending Interviews
Interviews Featuring "Arkansas Baptist College"
Interviews Featuring "Mass Communications"