Gerald Huggins, Virginia State University- c/o 2016, Mass Communications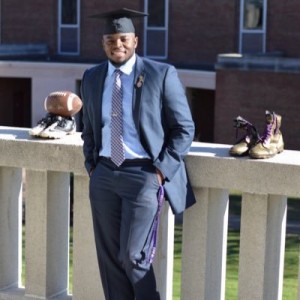 Where are you from? Who introduced you to HBCUs?*
I am from Brooklyn, New York. I grew up in Bed-ford Stuyvesant. Went to C.S 21 for elementary, RELC 113 for Junior high, and Boys and Girls HS. My father and mother introduced me HBCUs. My father went to Morgan State and played football there from 1976-1981. My mother went to North Carolina Central University. My mother and father met at North Carolina Central when he was a Grad Assistant and she was a freshman.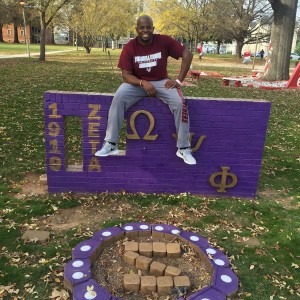 Gerald on the Que plot on the VUU campus
Why did you choose an HBCU over a pwi?*
HBCUs were instilled in me and my sister from a young age. My parents always taking us to different events such as football games, basketball games, homecoming, and HBCU college tours. I was an athlete and I wanted to play at an HBCU all throughout high school. I was trying my hardest to get into South Carolina State and Morgan State. I was not recruited by any HBCUs so I settled for Long Island University. It was a PWI in NY. I was not happy there so I transferred after my first semester to Virginia Union University. VUU became my permanent home.
What is the story of your "experience" at Your HBCU given its heralded status as a stellar and prestigious institution?*
When I first stepped foot on Virginia Union's campus I was not sure how the next 4 years were going to go for me. Yet, I met some really great individuals who made me feel like family. I was a football player. Played from the spring of 2012 to the fall of 2014. I was on dean's list every semester except for 2. I was very liberal on campus when issues raised people look at me for guidance. I was initiated into the Zeta chapter of Omega Psi Phi fraternity incorporated. I was the president and vice president of the Zeta chapter. I was apart of the NAACP on Virginia Union's campus.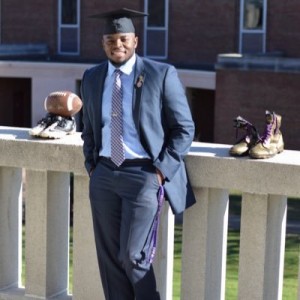 "First time" experiences at your HBCU?*
N/A
Who are the professors that have impacted your life in and out of the classroom? How did they do that?*
Professor Thornton was my French professor during my sophomore year at VUU. He really helped me become somewhat fluent in French. Besides him being my French professor he was also a mentor to me. He was always there to give advice. He challenged me to be a better person and I accepted that challenge. It was sad to see him retire but I know he was happy to find out that I graduated from VUU and also got hired by ESPN.
Virginia State University
Students: 6,000

Athletics: Virginia State University is in the NCAA Division II and compete as members of the Central Intercollegiate Athletic Association. Virginia State University offers Baseball, Basketball, Bowling, Cross Country, Football, Softball, Golf, Tennis, Track and Field, and Volleyball.
Notable Alumni: Deshauna Barber - 2011 - Miss USA 2016, Top 9 in Miss Universe 2016** Gaye Adegbalola - 1978 - Blues singer and civil rights activist** James Avery - Actor** Rovenia M. Brock - Nutritionist, lecturer, health reporter, entrepreneur, and author** Das EFX - Attended - Rap group** Wale Folarin - DC Rapper (transferred to Bowie State University)** Aaron Hall - Attended - Member of the Music Group Guy** Damion Hall - Attended - Member of the Music Group Guy** Reginald Lewis - Businessman; owner of TLC Beatrice International** Héctor Martínez Muñoz - First member of the Supreme Court of Puerto Rico** Pamela E. Bridgewater - Former U.S. Ambassador to Ghana and current U.S. ambassador to Jamaica**
Website: http://www.vsu.edu/


Latest Trending Interviews
Interviews Featuring "Virginia State University"
Interviews Featuring "Mass Communications"