Jasmine White, Voorhees College- c/o 2013, Biology
Where are you from? Who introduced you to HBCUs?*
Easley sc. Monterrio Jones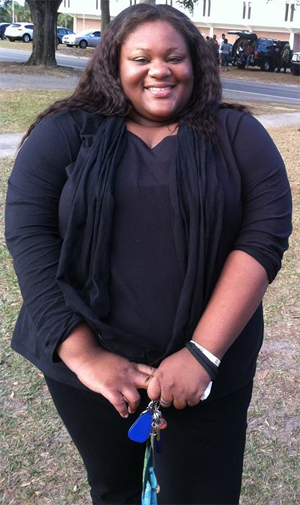 Proud HBCU Student, Jasmine White of Voorhees College (Class of 2016) | Image Credit: Jasmine White
Why did you choose an HBCU over a pwi?*
I was raised white and I needed to get back to my roots.
What is the story of your "experience" at Your HBCU given its heralded status as a stellar and prestigious institution?*
I had nothing and my school gave me everything and all the opportunities it can.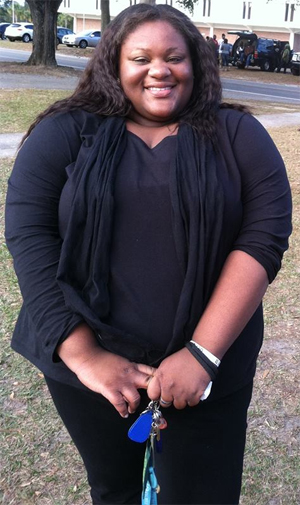 Proud HBCU Student, Jasmine White of Voorhees College (Class of 2016) | Image Credit: Jasmine White
"First time" experiences at your HBCU?*
N/A
Who are the professors that have impacted your life in and out of the classroom? How did they do that?*
Adra and Leland Barrows. They refused to let me give up on myself.
What sports do/did you play at your HBCU? What positions?
N/A
What sports and/or extra curricular activities did you do in High School? And why?
N/A
Best restaurants on/near campus? Best dishes?
The Mennonite bakery by the school.
College crush?
Thomas Sumter
Who invited you to interview with us?
N/A
Your wildest moment at college?
N/A
What is your funniest college story? (everyone has one lol)
N/A
Voorhees College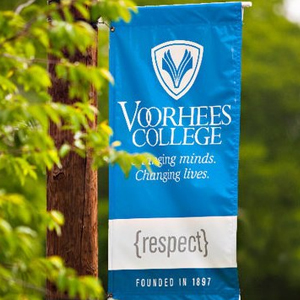 Students: 600

Athletics: Voorhees College is a member of the National Association of Intercollegiate Athletics (NAIA) and the Gulf Coast Athletic Conference. Men's sports include baseball, basketball, cheerleading, cross country and track & field; while women's sports include basketball, cheerleading, cross country, softball, track & field and volleyball.
Notable Alumni: Jackie Dinkins - NBA player with the Chicago Bulls**
Website: http://www.voorhees.edu/


Latest Trending Interviews
Interviews Featuring "Biology"