Jeanette Salgado, Delaware State University- c/o 2011, Pre-Allied Health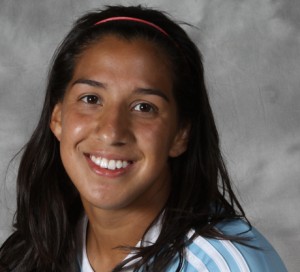 Name : Jeanette Salgado
HBCU : Delaware State University
Graduation Year : 2011
Major : Pre-Allied Health
Where are you from? Who introduced you to HBCUs?*
N/A
Why did you choose an HBCU over a pwi?*
N/A
What is the story of your "experience" at Your HBCU given its heralded status as a stellar and prestigious institution?*
N/A
"First time" experiences at your HBCU?*
N/A
Who are the professors that have impacted your life in and out of the classroom? How did they do that?*
N/A
Soccer, basketball, softball and track & field. Soccer was the only one that carried over to college.
What sports and/or extra curricular activities did you do in High School? And why?
have to manage my time to where I have time to work out and then have adequate time to finish my homework and study. Because we usually have practice in the morning, whenever I finish my classes for the day, I start my homework and study for about two to three hours. After that I usually go to the gym to work out or take a study break and hang out with my friends. If I still have work to finish at that point, I will go back and finish everything.


Delaware State University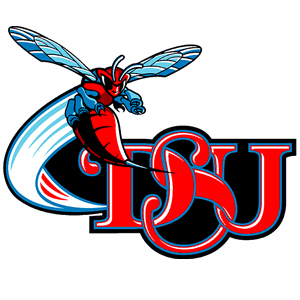 Students: 4,644

Athletics: Delaware State University competes in intercollegiate athletics, including men and women's basketball, cross country, tennis, and track and field; women's-only bowling, softball, and volleyball; and men's-only baseball. Delaware State University complete in the NCAA Division I; they are members of the Mid-Eastern Athletic Conference, the women's soccer team competes as an independent, and the women's equestrian team plays in the National Collegiate Equestrian Association.
Notable Alumni: Clyde Bishop - U.S. Ambassador to the Marshall Islands** Maxine R. Lewis - 1973 - Publicist, ABC television network** Robert London - 1998 - NFL sports agent** Shaheer McBride - 2008 - NFL Player** Darnerien McCants - 2001 - NFL Player** Bonsu Thompson - Editor-In-Chief, The Source magazine** Walter Tullis - NFL Player** David G. Turner - 1986 - Executive, Bank of America** Ralph Wesley - 2003 - Public address announcer for the Washington Wizards**
Latest Trending Interviews
Interviews Featuring "Delaware State University"