Latiya Griffin, Delaware State University- c/o 2016, Mass Communications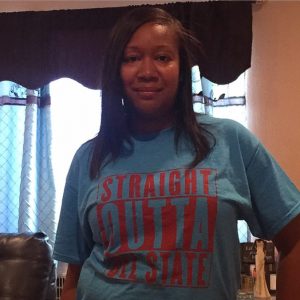 Where are you from? Who introduced you to HBCUs?*
I'm from Philadelphia so I didn't know much about DSU while in high school. One of my classmates decided to apply, so I took the initiative to learn more about DSU, applied and was excited when I received my acceptance letter! I started in the Spring of 2003.

Why did you choose an HBCU over a pwi?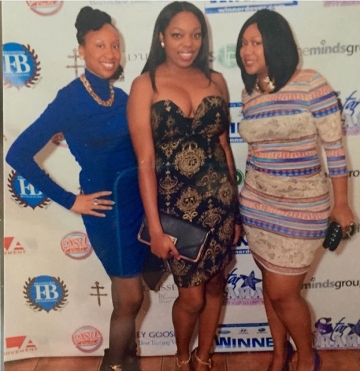 Latiya Griffin and her Girls at a Premiere social event!
Why did you choose an HBCU over a pwi?*
Honestly "A Different World" and the movie "School Daze" inspired me to attend an HBCU. The culture of HBCU's are like none other. I learned so much more about OUR history than I ever could in high school. The lifelong bonds I've developed as a result of attending DSU have truly been the best years of my life.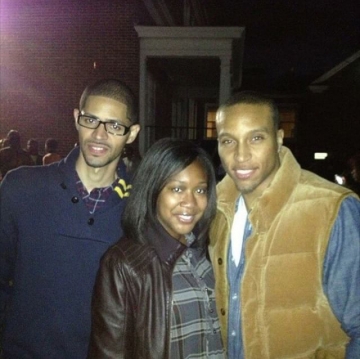 The late Michael J. Feeney (Rest In Power), Tony Anderson and Latiya Griffin at an event
What is the story of your "experience" at Your HBCU given its heralded status as a stellar and prestigious institution?*
We have a slogan at DSU "Making Our Mark On The World" and a motto of "DSU Mass Comm: We All We Got!" Our school is small yet alumni like Blake Saunders, Tony Anderson, Brian "B.Dot" Miller and Michael J. Feeney helped put our university on the map. We are in the same ranks as Howard University and Hampton University in my opinion. Our school is on the move!
"First time" experiences at your HBCU?*
My first experiences at an HBCU were seeing Greek life, the importance of Homecoming and banding together as a family in good times and bad times.
Who are the professors that have impacted your life in and out of the classroom? How did they do that?*
Professors that impacted me were: Dr. Hagos, Dr. Young, Dr. Skeltcher, Dr. Brown and Dr. Jackson just to name a few. All of the professors I've mentioned pushed me to my fullest potential in life because they believed in me even when I didn't believe in myself.
Delaware State University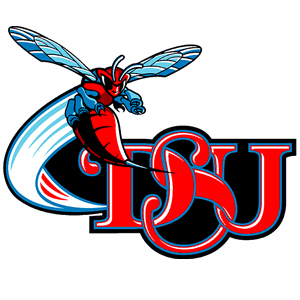 Students: 4,644

Athletics: Delaware State University competes in intercollegiate athletics, including men and women's basketball, cross country, tennis, and track and field; women's-only bowling, softball, and volleyball; and men's-only baseball. Delaware State University complete in the NCAA Division I; they are members of the Mid-Eastern Athletic Conference, the women's soccer team competes as an independent, and the women's equestrian team plays in the National Collegiate Equestrian Association.
Notable Alumni: Clyde Bishop - U.S. Ambassador to the Marshall Islands** Maxine R. Lewis - 1973 - Publicist, ABC television network** Robert London - 1998 - NFL sports agent** Shaheer McBride - 2008 - NFL Player** Darnerien McCants - 2001 - NFL Player** Bonsu Thompson - Editor-In-Chief, The Source magazine** Walter Tullis - NFL Player** David G. Turner - 1986 - Executive, Bank of America** Ralph Wesley - 2003 - Public address announcer for the Washington Wizards**
Latest Trending Interviews
Interviews Featuring "Delaware State University"
Interviews Featuring "Mass Communications"