Saida Dorsey, Delaware State University- c/o 2014, Health Promotion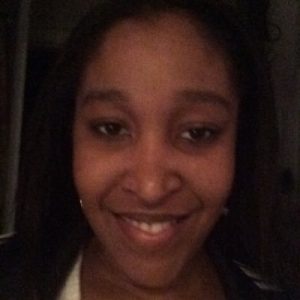 Where are you from? Who introduced you to HBCUs?*
I am from Washington, DC. I was introduced to HBCU's through watching "A Different World." One of my parents went to an HBCU. I wanted that experience. I began to believe from the stories I was told that HBCU's help to prepare their students for life. HBCUs help to build strong character and leadership in their students.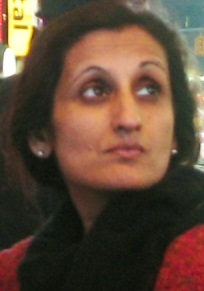 Assistant Professor Dr. Sangeeta Gupta, MBBS, MPH, MD of DS
Why did you choose an HBCU over a pwi?*
I choose an HBCU over a pwi because felt more comfortable to really express myself in an environment that will allow me to cultivate my leadership skills by empowering me to be the best person I can be. I have always desired to attend an HBCU. I know the experience is more than what is seen in the media. I also learned a college experience is what you make it.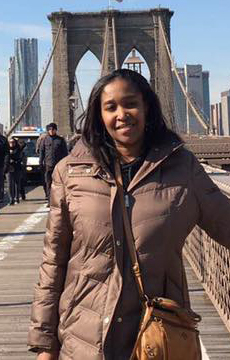 "I was introduced to HBCU's through watching "Different World."" | Image Credit: Saida Dorsey
What is the story of your "experience" at Your HBCU given its heralded status as a stellar and prestigious institution?*
My experience was very interesting. I started college not really wanting to get involved in anything. My sophomore year, I joined so many organizations, I became overwhelmed at times , but I was very happy and I enjoyed it.

DSU is in a suburban area so it is not much around but there were so many things to do during the week. The Student Government Association is very strong so there are so many leadership opportunities available. New organizations are/were created every school year.
"First time" experiences at your HBCU?*
My "first time" attending homecoming was very enjoyable. I do not remember every " first time" experience but I know that I enjoyed every new experience I had whether it was attending a campus church service, a program for a different organization, and elections.
Who are the professors that have impacted your life in and out of the classroom? How did they do that?*
The professors that impacted may not all be still teaching at my HBCU. Dr. Fralinger, made me feel empowered about health promotion.

Ms. Beverly, she made me feel confident about my ability to achieve great things. Dr. Gupta and Dr. Thornton, were professors in my major that made feel confident that health promotion was a career path I could do.
What is your major? and Why did you choose it?
I choose Health Promotion because I wanted to work in health care, but not directly in a clinical environment. I wanted to help people improve their lives through education and motivation. I wanted people to understand that their personal health is under their control and that the doctor should not be the only one managing their health.
Delaware State University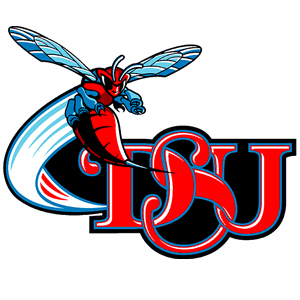 Students: 4,644

Athletics: Delaware State University competes in intercollegiate athletics, including men and women's basketball, cross country, tennis, and track and field; women's-only bowling, softball, and volleyball; and men's-only baseball. Delaware State University complete in the NCAA Division I; they are members of the Mid-Eastern Athletic Conference, the women's soccer team competes as an independent, and the women's equestrian team plays in the National Collegiate Equestrian Association.
Notable Alumni: Clyde Bishop - U.S. Ambassador to the Marshall Islands** Maxine R. Lewis - 1973 - Publicist, ABC television network** Robert London - 1998 - NFL sports agent** Shaheer McBride - 2008 - NFL Player** Darnerien McCants - 2001 - NFL Player** Bonsu Thompson - Editor-In-Chief, The Source magazine** Walter Tullis - NFL Player** David G. Turner - 1986 - Executive, Bank of America** Ralph Wesley - 2003 - Public address announcer for the Washington Wizards**
Latest Trending Interviews
Interviews Featuring "Delaware State University"