Jocelyn Chavis, Shaw University- c/o 2005, Mass Communications
Where are you from? Who introduced you to HBCUs?*
I'm from Philadelphia, PA. I knew about HBCUs all my life. I come from a household where education was everything.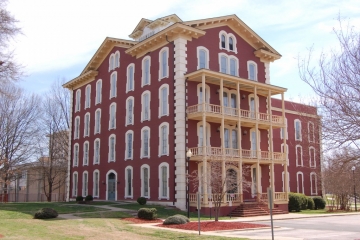 Historic Estey Hall
Why did you choose an HBCU over a pwi?*
Funny thing is I started at a PWI and transferred to an HBCU. Although I gained a lot at the PWI. My experience at an HBCU definitely defined who I am today.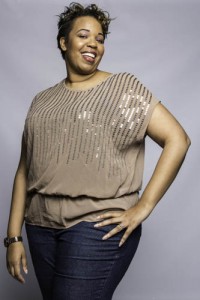 Live your life to the fullest!
What is the story of your "experience" at Your HBCU given its heralded status as a stellar and prestigious institution?*
First and foremost I am a graduate of Shaw University the oldest HBCU in the South.

From us came many.

When I got to that school I was not impressed but when I met the people it was a feeling that you get when you are with family. I served in so many roles from Miss UNCF, Pre-Alumni Council, Student Development Leader, radio, and newspaper. As with anything it's all in what you make it.
"First time" experiences at your HBCU?*
N/A
Who are the professors that have impacted your life in and out of the classroom? How did they do that?*
Ms. Lowe my Mass Communications teacher was EVERYTHING. She was a petite woman but carried a mean punch. I had her at 8 am and she would not let you in the door at 8:01. She taught us professionalism early on in the game and it's carried me so far in life. I appreciate her so much for that. Her expectations were high so you aimed higher to get the best results.
What sports and/or extra curricular activities did you do in High School? And why?
I was in everything Drill team, photography, Student Government. Pick something. I learned early on in the game to get involved. When you do you have power to get your voice heard.
Best restaurants on/near campus? Best dishes?

Now Shaw is in the heart of the city. So we had McDonald's for a quick bite, Larry's down the street for some soul food (above), and Angelo's for Italian food. But my favorite was Greenshields they brewed their own beer but I went for the fish.
College crush?
LOL too many to name. But my main crush became my oldest daughter's father. Shout out to Jay aka Hov.
Shaw University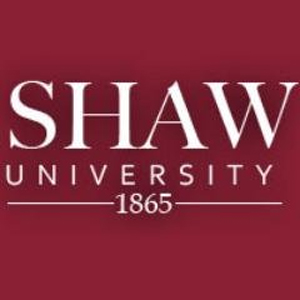 Students: 1,999

Athletics: Shaw University is a member and co-founder of the National Collegiate Athletic Association Division II's Central Intercollegiate Athletic Association (CIAA) Conference. Shaw University's Basketball team participates in the CIAA annual Basketball Tournament, which is the third most attended athletic event in collegiate sports after the Atlantic Coast Conference and Big East tournaments. Shaw fields 14 varsity athletic teams including teams in men's basketball, women's basketball, football, tennis, baseball, cheerleading, men's and women's track and field, volleyball, golf, and bowling.
Notable Alumni: Gladys Knight - 1966 - Singer, Gladys Knight & the Pips, received Honorary Doctorate** Adam Clayton Powell, Jr., D.D. - 1934 - Congressman from New York, 1945–71** Lee Johnson - 1975 - President & CEO of Mechanics & Farmers Bank** Shelia P. Moses - 1983 - Best selling author, nominated for the National Book Award & NAACP Image Award** Eleanor Nunn, Ph.D. - Civil rights activist (one of founders of SNCC) and educator, North Carolina State University** M. T. Pope - 1886 - Prominent physician in Raleigh; ran for mayor in 1919. His home is listed on the National Register of Historic Places and is a museum** Edawn Coughman - 2010 - Offensive Lineman and OT for the Buffalo Bills** William Gaston Pearson - 1886 - Educator and businessman, co-founder of Mechanics & Farmers Bank, an African-American Bank in Raleigh, North Carolina**
Website: http://www.shawu.edu/


Latest Trending Interviews
Interviews Featuring "Shaw University"
Interviews Featuring "Mass Communications"