John Williams, Albany State University- c/o 2016, Biology
Where are you from? Who introduced you to HBCUs?*
I am from Albany, Ga. My mother attended Albany State College in the 70s, and therefore, it became a second home for me.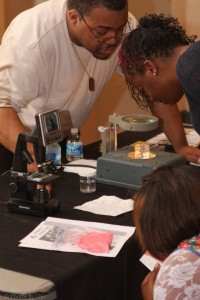 Mr. Williams, Jr. educating the youth
Why did you choose an HBCU over a pwi?*
I always wanted a deeper connection with my culture and my people. While I am sure I could have found a way to get this connection at a PWI if needed, the environment at Albany State University made the process of developing an identity within my racial and cultural demographic an easy process
What is the story of your "experience" at Your HBCU given its heralded status as a stellar and prestigious institution?*
Albany State University gave me the opportunity to explore the world, both academically and socially, and use those experiences to build my foundation for the future. While at ASU, I studied abroad in Germany, presented research in Puerto Rico, and conducted research at several academic institutions nationally. I can't possibly tell you exactly how beneficial these experiences have been, as the overall impact is incalculable.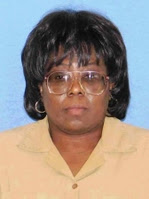 Dr. JoAnn McCrary
"First time" experiences at your HBCU?*
N/A
Who are the professors that have impacted your life in and out of the classroom? How did they do that?*
Dr. JoAnn McCrary has been one of my staunchest advocates and supporters from undergraduate studies through my Ph.D. and into my current career. She is the professor that I credit with helping me to navigate the waters of academia and to develop resilience when it comes to the challenges in STEM fields. Now, as colleagues, we continue to collaborate on opportunities that can help our students, and I am blessed to work with her daily.

Drs. Mary and Benjamin Lawson were two other professors that really helped me to enjoy my undergraduate education at ASU. This husband and wife duo worked diligently with the students of the Honors Program to help us with writing, communication, and overall academic development. To this day, they keep in touch with me in order to provide encouragement and support … even though they have long retired from the institution.
Albany State University
Students: 7,218

Athletics: Albany State University holds membership in NCAA Division II (as a member of the Southern Intercollegiate Athletic Conference) and participates in the following sports: football, basketball, baseball, golf, cheerleading, volleyball, cross-country and track and field. Additionally, ASU's women soccer team competes in the NJCAA. Russell Athletic is the current sponsor of the Albany State University Athletic Department.
Notable Alumni: Rick Ross - Rap Artist - Played football for two years** James Holmes - 1968 - First African American Director of the U.S. Census Bureau** Jo Marie Payton - Actress** Shirley Sherrod -1970 - Civil rights advocate, former Georgia State Director of Rural Development for the United States Department of Agriculture** Dr. Shaun Harper - 1998 - Author and leading scholar on racial equality in higher education-Professor, Founder, and Executive Director of the Center for the Study of Race and Equality in Education, University of Pennsylvania**
Website: http://www.asurams.edu/


Latest Trending Interviews
Interviews Featuring "Albany State University"
Interviews Featuring "Biology"