Kyle Kidd-Buckner, Jackson State University- c/o 2016, Mass Communications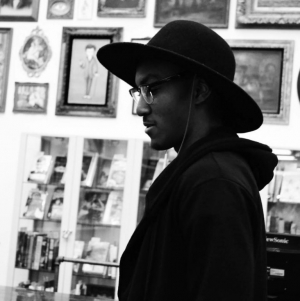 Where are you from? Who introduced you to HBCUs?*
I'm from Birmingham, Alabama but currently live in Los Angeles when not in school. I learned about HBCUs through my family, all of my relatives attended HBCUs and received their degree, however late in my life I moved to Los Angeles and never got the chance to experience an HBCU.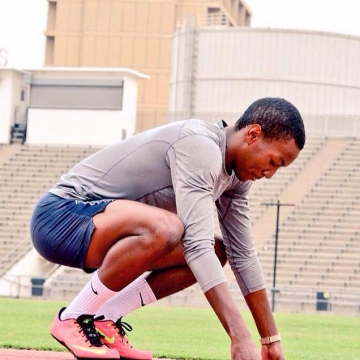 Mass Comm. Major and Student-Athlete, Kyle Kidd-Buckner of Jackson State University, Class of 2017
Why did you choose an HBCU over a pwi?*
I chose an HBCU over a PWI because it's something magical and life changing that happens when the intelligence, grace, and love from the black culture pours out on to you. I could of chose to breeze through college at a PWI and never truly become impacted at my school, or I could of chose a life changing experience that would give me a total different look on life and my culture.
What is the story of your "experience" at Your HBCU given its heralded status as a stellar and prestigious institution?*
The beginning of my story at Jackson State has been nothing less than a "faith trip." Less than a month before attended I broke down in my dorm at my PWI believing that I was at a brick wall in my life. I prayed and gathered myself, until this day I still don't know how I found my way to Jackson State website.

I applied hoping this was God directing me to there, as of today, I completed my first semester at Jackson State and was elected Vice President of Programming for Campus Activities Board. My experience has been faith-filled.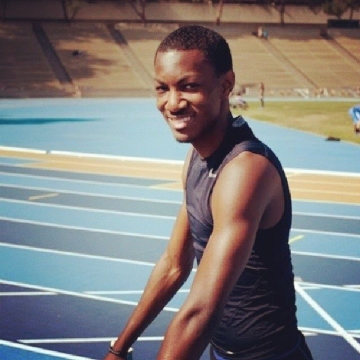 Future Sports Analyst Kyle Kidd-Buckner of Jackson State University, Class of 2017
"First time" experiences at your HBCU?*
Coming in I did not know anybody, I didn't know how the semester worked but I knew I wanted to get to work. However, I experienced the power of black excellence quickly.

To see young men and women "dress to impress" but not only dressing the part but highly intelligent as well. It made me re-evaluate what I've been doing to get towards my career and I made a change and told myself, " I need to get in the game and make myself known".

After constant networking, working in class, I became the first student out of Jackson State to become a writer for HBCUBuzz, #1 News Source for HBCUs and Writer for CampusLATELY, the #1 Collegiate Marketing Firm. All within one semester.
Who are the professors that have impacted your life in and out of the classroom? How did they do that?*
Professor Bonnie L. Jackson, was my mentor coming into this past semester who helped me through the ropes of Mass Communication.

She constantly helped with writing my news articles for HBCU Buzz, she always pushed me to dig deeper in my writing and stick to the facts of the story.

I took this advice and applied myself deeper into my stories and ultimately wrote one of my most biggest stories, "Top 10 HBCUs to Develop Professional Athletes", that received over 60k views and responses. Even after the story, she always reminds me to keep working and dig even deeper.


Jackson State University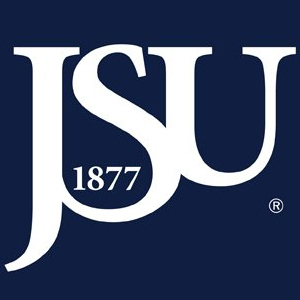 Students: 9,811

Athletics: Jackson State University is a member of the NCAA Division I-FCS (Football Championship Subdivision) Southwestern Athletic Conference, commonly known as the SWAC. All SWAC sports are DI with Football being FCS. Currently, the university fields teams in men's and women's basketball, baseball, softball, golf, tennis, soccer, and bowling; women's volleyball; and men's football.
Notable Alumni: Vivian Brown - Weather Channel meteorologist** Demarco Morgan - News anchor for WNBC in New York City** Percy Greene - Founded the Jackson Advocate newspaper, Mississippi's oldest black-owned newspaper** Cassandra Wilson - Jazz vocalist and musician** Willie Norwood - American Gospel singer, father and voice coach of R&B singers Brandy and Ray J** Cornell William Brooks - 1983 - Harvard trained lawyer that served as the 18th President and CEO of the NAACP** Tony Yarber - 2004 - Mayor of Jackson, Mississippi** Malcolm D. Jackson - CIO at Environmental Protection Agency during President Barack Obama administration. He is a Presidential Appointment** Shasta Averyhardt - 2008 - Professional golfer, 1st African-American woman to qualify for the LPGA Tour since 2001, and its fourth African-American woman member in the 60-year history of the tour** Marcus Benard - 2009 - Current NFL linebacker** Walter Payton - 1975 - Pro Football Hall of Fame running back; played entire career for the Chicago Bears** Karen Taylor - Played professionally in Europe, mother of Stanley Johnson** Michael Tinsley - 2006 - Track & Field sprinter** First Lady Michelle Obama - 2016 - First African-American to serve as First Lady of the United States. She was given an honorary doctorate from Jackson State University where she served as the keynote speaker for its 2016 Spring undergraduate commencement ceremony**
Website: http://www.jsums.edu/


Latest Trending Interviews
Interviews Featuring "Jackson State University"
Interviews Featuring "Mass Communications"