Portia Shepherd, Miles College- c/o 2011, Political Science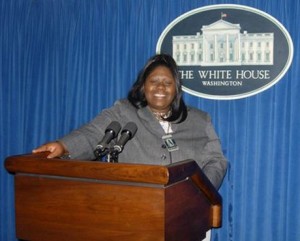 Name : Portia Shepherd
HBCU : Miles College
Graduation Year : 2011
Major : Political Science
Where are you from? Who introduced you to HBCUs?*
N/A
Why did you choose an HBCU over a pwi?*
N/A
What is the story of your "experience" at Your HBCU given its heralded status as a stellar and prestigious institution?*
Miles college is Alabamas' well kept secret.. We have all kinds of professors from all walks of life that teach there and who encourage you and present opportunities to you no matter your gpa so you can move forward in life.
"First time" experiences at your HBCU?*
N/A
Who are the professors that have impacted your life in and out of the classroom? How did they do that?*
Mr. Frederick Hill (email him at Fhill[AT]miles.edu) and Dorothy Rowe (RIP) their truly sincere and honest care about me and other students.. they always encouraged me and never gave me what I wanted to hear they gave me what I needed to hear to be a graduate
Best restaurants on/near campus? Best dishes?
We had the "bear cave" and the best dish was the special sauce and the philly cheese steak.
Miles College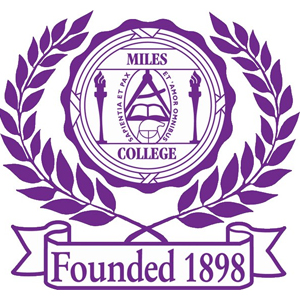 Students: 1,823

Athletics: Miles College competes in the NCAA Division II's Southern Intercollegiate Athletic Conference (SIAC). Miles College offers men's and women's sports that include: basketball, football, volleyball, track, baseball, softball, cross country, and golf.
Notable Alumni: Richard Arrington Jr. - First African-American Mayor of the City of Birmingham** U. W. Clemon - First African-American federal judge in the State of Alabama** Jesse Lewis - Founder of the Birmingham Times** Fred Horn - Politician, Former Alabama House of Representatives** Juandalynn Givan - Politician, Alabama House of Representatives** Bennett M. Stewart - Former Democratic U.S. Representative from Illinois** Cleopatra Tucker - Politician, who has served in the New Jersey General Assembly since 2008**
Website: http://www.miles.edu/


Latest Trending Interviews
Interviews Featuring "Miles College"
Interviews Featuring "Political Science"