Shanice Butts, Miles College- c/o 2015, Accounting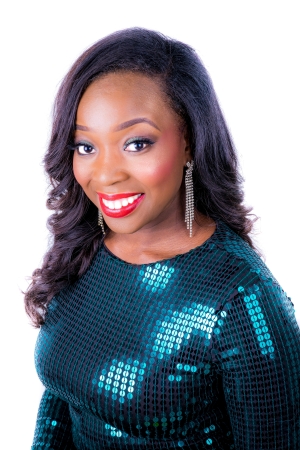 Where are you from? Who introduced you to HBCUs?*
I am originally from Washington State. No not DC.. STATE. I told my mother in the fourth grade that I wanted to attend an HBCU. My older cousin was the first to choose an HBCU in my family. She graduated from Howard and seeing her travel so far to go to school is what introduced me to HBCUs.

From that point on, I constantly researched HBCUs and HBCU culture. I read the history of many and was amazed. It never even occurred to me that I should apply to a PWI. Outside of the scholarships I was offered, I never even considered attending a PWI. I knew that God placed this desire in my heart and I wasn't willing to be satisfied until I was accepted into at least one.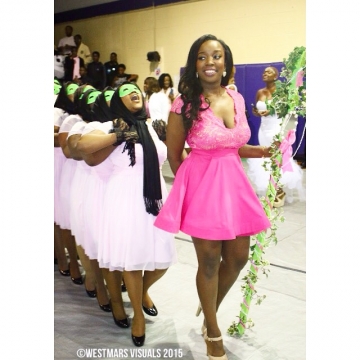 "My first time seeing undergraduate Greek life was my first day on campus."
Why did you choose an HBCU over a pwi?*
Growing up I was LONGING to know what it was like to be around black culture. I was always the ONLY black girl, or one of 8 black students in my high school. So I learned very early on that choosing an HBCU would be the most efficient way for me to get the experience that I desired. I knew I wouldn't be fulfilled at a PWI.

At first I KNEW that I was going to attend this really large HBCU in Florida. I applied, was accepted and was on my way. But through a strange turn of events things changed.

Miles College actually called my house to offer me several scholarships. It was as if God knew where I needed to be. Though I was accepted into 11 HBCUs, I can definitely see now that choosing to attend Miles College was one of the best decisions I ever made. There's NOTHING like the #MCFamily! And there's DEFINITELY nothing in the WORLD like being a part of the greater HBCU community and network!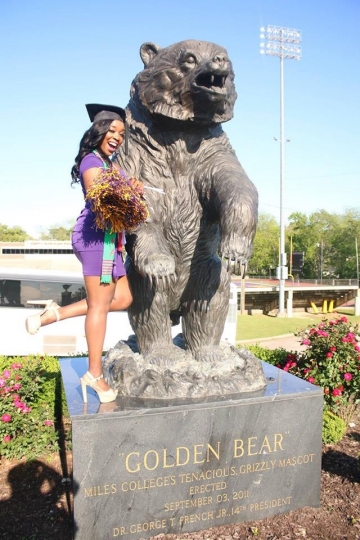 "My experience at Miles College was second to none."
What is the story of your "experience" at Your HBCU given its heralded status as a stellar and prestigious institution?*
My experience at Miles College was second to none. In one word I would say it was transformational.

Miles College PUSHED me to see the beauty in myself, my intelligence and my talents. My experience taught me that there are no limits on anything I can dream of accomplishing.

From being involved in the band as a dancer (Golden Starr), to traveling the country with our Honors Curriculum, to representing several organizations, my class as well as the institution as a queen to pledging the best sorority on the planet (Alpha Kappa Alpha Sorority, Inc).

I truly can say that I took full advantage of every opportunity my institution provided me. Miles prepared me for the professional world. As an Accounting major, I remember attending several interviews for internships and employers being 'surprised that I came from Miles.' I truly believe that my undergraduate years and experiences, both academically and socially, gave me a very strong advantage and smooth transition into the professional realm.
"First time" experiences at your HBCU?*
First of all, my first time seeing so many beautiful and intelligent black people at one time on the campus of Miles College! I was literally floored and called Home to share my experiences daily.

My first time seeing undergraduate Greek life was my first day on campus. I remember being totally stunned by the organizations. And honestly I may have been a bit mesmerized by the men.

My first time being approached by a black man was also my first day on campus. I also remember calling my mother to ask her what I should do, and how I should talk to 'Black guys'. Her response was 'GIRL YOU BETTER TALK BACK!' Needless to say, I took her advice!
Who are the professors that have impacted your life in and out of the classroom? How did they do that?*
Mrs. Angelea Divine (Brooks) has had a huge impact on my life.

She has been a mentor since my first day on campus. We've had several conversations regarding career and life and I can truly say I've grown from each of them. She is the reason why I pushed myself to be an Accounting major and Honors student. I am forever indebted to her for her role in molding me to be the bold professional woman I am today.

Dr. Emmanuel Checkwa was also a very influential person throughout my undergraduate career.

As the Dean, of course he upheld a very high standard of excellence and I truly learned to embody that quality from him. He NEVER accepted anything less than greatness from his students. He may not have always agreed with his Honors students having too big of a social life, (lol) but it was definitely important to him to gain and maintain a relationship with his students. He is a model husband, father and community figure. I'm truly thankful to have built a relationship with Dr. Checkwa.
Are you a member of a sorority?
Yes , Alpha Kappa Alpha Sorority, Inc.
Miles College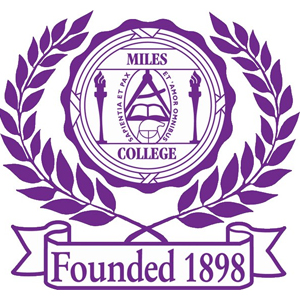 Students: 1,823

Athletics: Miles College competes in the NCAA Division II's Southern Intercollegiate Athletic Conference (SIAC). Miles College offers men's and women's sports that include: basketball, football, volleyball, track, baseball, softball, cross country, and golf.
Notable Alumni: Richard Arrington Jr. - First African-American Mayor of the City of Birmingham** U. W. Clemon - First African-American federal judge in the State of Alabama** Jesse Lewis - Founder of the Birmingham Times** Fred Horn - Politician, Former Alabama House of Representatives** Juandalynn Givan - Politician, Alabama House of Representatives** Bennett M. Stewart - Former Democratic U.S. Representative from Illinois** Cleopatra Tucker - Politician, who has served in the New Jersey General Assembly since 2008**
Website: http://www.miles.edu/


Latest Trending Interviews
Interviews Featuring "Miles College"
Interviews Featuring "Accounting"