Tracee Barlow, Prairie View A & M University- c/o 2016, Journalism & Mass Communication with a concentration in Print Journalism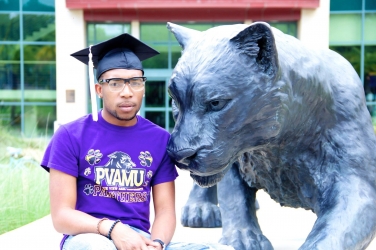 Where are you from? Who introduced you to HBCUs?*
I'm from Woodville, TX. I was introduced to Prairie View by fellow colleagues and friends.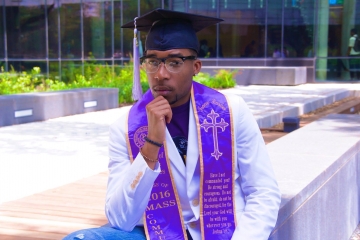 "I've had the BEST experience at PVAMU."
Why did you choose an HBCU over a pwi?*
I chose an HBCU (Prairie View) because of the family culture and environment.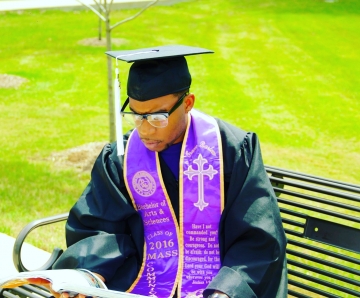 "Dr Toniesha Taylor - Interim Dept Head...Pushed me to the point of success."
What is the story of your "experience" at Your HBCU given its heralded status as a stellar and prestigious institution?*
It was the most memorable experience of my life. Being at PVAMU taught me how to be a responsible and productive young adult. I learned valuable lessons, and met some of the most amazing people on earth. I was involved in many programs, events, and served as the Chaplain for the 2015-2016 school year over the Baptist Student Movement Ministry.

I have indeed left my mark on campus by reaching and impacting hundreds of students. I excelled in my studies, and was able to attend the National Broadcasters Association Convention in Las Vegas for an entire week my last semester at PV. I was able to record a short news clip that went viral all over social media. I've had the BEST experience at PVAMU. I would indeed go back and do it all over again!
"First time" experiences at your HBCU?*
My first Homecoming was absolutely amazing. Some of my favorite Gospel Artists Kierra Sheard and Leandria Johnson came and blessed us indeed. Also meeting lifetime friends and being a part of he oldest organization on campus. It was there where I took my faith to another level and tapped into my many gifts.
Who are the professors that have impacted your life in and out of the classroom? How did they do that?*
Dr Toniesha Taylor - Interim Dept Head

Pushed me to the point of success. She has always been encouraging and always willing to share her wisdom. I was able to learn many things about life from this lady as it pertained to life after college. She always ensured that we had everything we needed to be successful in the classroom. Her teachings will always be reenacted and upheld!
Prairie View A & M University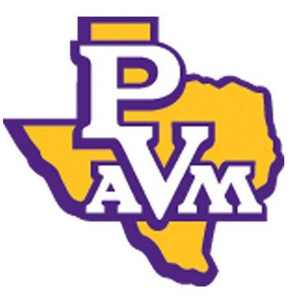 Students: 8,762

Athletics: Prairie View A&M is a charter member of the Southwestern Athletic Conference (SWAC), and is a member of the West Division. Prairie View competes in NCAA Division I in all varsity sports; in football, the Panthers play in the Division I FCS.. Prairie View A & M University offers Men's varsity sports include baseball, basketball, cross country, football, golf, tennis, and track and field. Women's varsity sports include basketball, bowling, cross country, golf, soccer, softball, tennis, track and field, and volleyball. RIVALS: Texas Southern University and Grambling State University.
Notable Alumni: Terry Ellis - 1990 - Vocalist and member of female R&B group En Vogue** Cynthia Cooper-Dyke - 2005 - Former WNBA player, Women's Basketball Hall of Fame inductee, published author, and Head Coach of the USC women's basketball team** Sandra Bland - 2009 - Black Lives Matter activist** Dr. J. Don Boney - 1948 - First president of the University of Houston–Downtown** Charlie Brackins - 1955 - One of the first African-American NFL quarterbacks** Kirko Bangz (real name Kirk Randle) - Attended - Hip-hop artist** Jermaine McGhee - 2007 - Former NFL defensive end** Frederick D. Patterson - Founder of United Negro College Fund** DJ Premier (real name Christopher Edward Martin) - Attended - Member of Gang Starr** Kase Lawal - 1978 - Chairman & CEO of Erin Energy Corporation Erin Energy Corporation** Mr. T (real name Laurence Tureaud) - Attended actor who played B. A. Baracus in The A-Team** Mark Hanna Watkins - 1926 - Linguist and anthropologist; first African-American to be awarded a Ph.D. in anthropology; first American to write a grammar of an African language** Loni Love - 1991 - Comedienne, actress, and original cast member of The Real**
Website: http://www.pvamu.edu/


Latest Trending Interviews
Interviews Featuring "Prairie View A & M University"
Interviews Featuring "Journalism & Mass Communication with a concentration in Print Journalism "