Chari-Elyse Lawrence, Spelman College- c/o 2008, Political Science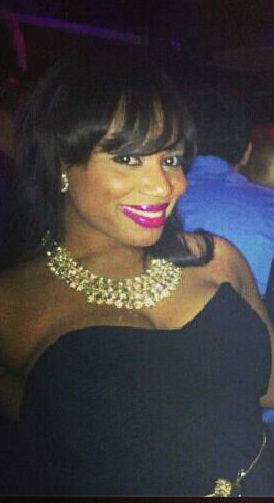 Where are you from? Who introduced you to HBCUs?*
I was born and raised in Hattiesburg, Mississippi. My first introduction to Historically Black Colleges and Universities was probably through my parents.

As a child, I remember attending Jackson State and Southern University's Football Games. Further, on our annual trip to the Nation's Capitol, my parents would always take me and my brother to Howard University's Campus. Both of my parents had attended and/or graduated from a HBCU. My mother went to Jackson State for a year and then my father went to law school at Howard.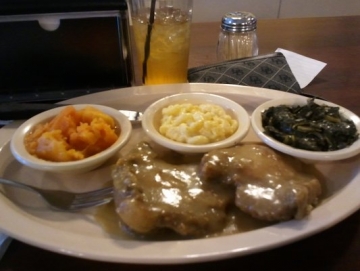 Busy Bees - Smothered Pork Chops, Candied Yams, Mac & Chz, Greens | Image Credit: Yelp; Alexis J.
Why did you choose an HBCU over a pwi?*
Honestly, I choose to attend an HBCU because there were so many influential icons, who attended these schools and later went on to make a difference in American History. Therefore, I too wanted to walk in the paths that were laid out for me and hope to impact my community and the future generations.

[How did you decide to become a student at Spelman College?]

Confession, I only applied to HBCUs when I decided to go to college. I had no desire to attend a pwi. I chose Spelman College, specifically, because I wanted to be around Black Women who would challenge me at the same time as they would empower me. I knew that I was a bright young girl, however, growing up in my public school district, it was hard for me to connect with those who didn't crave to learn as much as possible.
What is the story of your "experience" at Your HBCU given its heralded status as a stellar and prestigious institution?*
Spelman College has so many memories and stories. Just being able to attend was an experience.

From First year Orientation week, when you wore dresses everyday and bonded with people from your dorms, your region, and your majors.

To eating Fried Chicken on Wednesday with your friends and hearing the music from Market Fridays as your sitting in your last class of the day. It was just a great experience to be a Leader, an Ambassador, and a student recruiter for the college.

In addition, having to attended weekly convocations, where you were constantly being exposed to things that effect women, our community and our culture. But the greatest experience while attending Spelman, would possibly be the moment when you march around "The Oval" and you are finally able to walk through the historical Alumnae Arch and right then you know that you have officially made it and you are graduating and given your first Alumnae Pin.

That was the best experience to share with your friends, your sorors, and other Alums.
"First time" experiences at your HBCU?*
Let's just say there were numerous of firsts during college, but these are the ones I remember. My first college road trip was to Alabama A&M to see one of my close girlfriends probate for Delta Sigma Theta. I got my first and ONLY C in Science, and I freaked out and called my dad and he say hey your not trying to be a doctor so don't worry about it. My first time cutting off all my hair happened my sophomore year. My first time using someone else ID to get into a 21 and up party.
Who are the professors that have impacted your life in and out of the classroom? How did they do that?*
At Spelman, I enjoyed all of my professors but there were probably three professors who had the biggest impact on my future. They are political science professors, Dr. Marilyn Davis (a proud Hampton Univ. Alum) and Dr. Hashim Gibrill (CAU professor who was adjunct at Spelman).

In addition, my psychology professor Dr. Christine Harrell. They were just amazing mentors and teachers. They made you aware of what was going on in the world and eager to learn any and everything. I can say that Dr. Davis, always emphasized that we must not forget where we came from.

With that she encouraged all of her students that at some point in their life we needed to come back and teach at HBCUs. She stressed that no one can teach us better than we can. With being told that by Dr. Davis, at some point in my life I have a goal to give back to my community and to become a professor.

Dr. Gibrill, actually encouraged me to study abroad in England and I did a summer semester in 2007 at the number 3 political science school in the world, London School of Economics and Political Science. Nevertheless, Dr. Harrell made Psychology such a fun minor that I ended up taking every class that she offered.

She has such a beautiful and welcoming spirit about her that you don't often find in professors now days. She was definitely like a second mother to me during my time at Spelman.

I greatly appreciate all that they have done for me.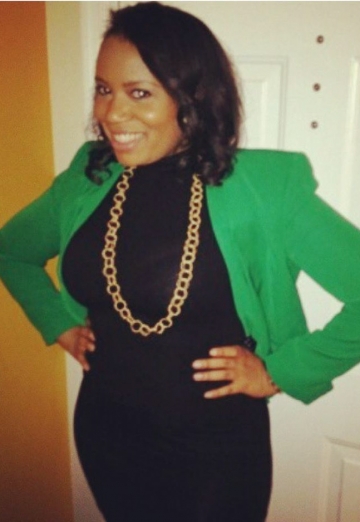 Chari-Elyse Lawrence shares her "first time" experiences at the Great Spelman College | Image Credit: Chari-Elyse Lawrence
What sports and/or extra curricular activities did you do in High School? And why?
I was a dancer in high school. I was on the dance team for Hattiesburg High, and I also took private lessons in ballet, tap, jazz, and lyrical. I was also apart of the debate team, because of course I was a future lawyer in the making. I also enjoyed playing tennis. And I was a diamond girl for the baseball team.
Best restaurants on/near campus? Best dishes?
Hands down my favorite restaurants Campus was either Busy Bees ( a soul-food restaurant) and this little smokehouse rib shack across from Morehouse's Forbes Arena. At Busy Beez, I always got the smothered chicken, with greens, mash potatoes and gravy and friend okra. And at The little unknown smokehouse rib shack, I always got rib tips and white bread.. and I would sneak that into the basketball games and eat it. hahaha
College crush?
Freshman year, I attended my first Alpha Rho (APhiA) probate and fell head over heels in like with a Bay Area Dude, who had amazing locs. He was and is a creative genius. And ended up being one of my closest friends till this day. We will just call him "The Host."
Ghost stories involving buildings or spots on campus?
Ghost I am not sure. Creepy Building that give you goosebumps yes. For some reason Giles Hall always seemed very eerie at night.
What is your major? and Why did you choose it?
My major was political science and my minor was psychology. I have grown up around local and state politics and enjoyed that lifestyle. I had always known that I wanted to do some type of work involving the government. And I minored in psychology, because my dad has this fascination that he sees me working for the FBI in the future. And after taking one class, I really enjoyed the material and fell in love with the faculty.
What to date has been your proudest moment @ Your HBCU?
My proudest moment at my HBCU was when I graduated with Honors and everyone was shocked, because let's just say I had a ball during my last two years in college. And I was named the person who was most likely to become a socialite, and you would want to party with. haha
Where are the spots to go to if you wanted to cuddle with your boy or girlfriend?
The Spelhouse hangout was the Stoop between Morehouse and Spelman. Further, freshman year a lot of kids use to go to Club Woody (the library nickname on CAU campus) and hangout there but I never went.
What are the chants heard most often at the sporting events?
Tiger Rumble & Papa was a Rolling Stone
How are you positively active on campus? (e.g. clubs, SGA, etc.)
As previously mentioned I was an AKA on campus, I was in a volunteer organizations -SKIRTS, I was an ambassador, I was an orientation leader, I was a member of the Poli Sci and Psych Clubs. I was pretty busy as an undergrad, but I made it work.
Where is the "yard" located?
The Spelman Yard, would be lower Manley, that is where everyone hung out at. It was our HUB.
What and where are the historical places on campus?
It's Spelman… Everything was Historical. But it was great when Sister's Chapel open up and we were able to attend convocation and host events there.
What to date has been your saddest moment at your HBCU?
Saddest moment, was the day of graduation, because this was the last time that all of my friends and classmates would be together as the Class of 2008.
What situation in your life made you feel like you had arrived into woman/manhood?
LAW SCHOOL and moving to DC to work on the Hill. That was when reality hit me and I had to struggle like I had never struggled before but I made it through.
How do you deal with racism when you encounter it?
As Blacks we all know that we have to work twice as hard to prove ourselves to America. So when you encounter ignorance from other people, you don't stoop to their level. Let them be your motivation and the thing that is pushing you to be the best that you can be. So when you look back at this person that you may have encountered you know that they have nothing on you.
When and how did you discover your passion in life?
I think I am still discovering my passion in life. Life takes your through so many twist and turns and it opens up your eyes to new things.

I have always known I wanted to be a lawyer, and when I first went to law school I knew that I wanted to do corporate law. But after coming and working on the Hill, and later in Civil Rights with Dept of Justice, I know now that I have always wanted to be on the forefront of changing things that impact my family, my community, and my future children.
What's your take on life (in the philosophical sense)?
My Motto is Carpe Diem- Seize the Day. Tomorrow is not promised so every day hit the floor running. Don't allow your time to be wasted. And By Any Means Necessary do what you have to do to get where you need to go.
How did you overcome your nervousness about going to college?
I wasn't really nervous. I had been to plenty of summer programs where I stayed gone from home for weeks. So even though Spelman was in Atlanta, it was only 6 hours from Hattiesburg. I literally use to fly home every month, so I didn't have a chance to miss my parents.
If you could speak to those family members that have risen but that live forever through you, what words would you speak?
Thank you for everything you have instilled me and I hope that I make you proud in my life's journey.
How did your HBCU prepare you for a diverse workplace?
I don't think I ever noticed while attending an HBCU that I was only surrounded by blacks, because you had professors from all over the world. After College I attended a pwi Law School (OLE MISS) and I would always get the question, well is it hard to adjust from Spelman to Ole Miss. And I would say yes, it is, I have never attended a school where Football was GOD. So I never had a diversity issue or shock.
What advice would you give high school students filling out college applications for the first time?
1) apply to schools near and far
2) look at the schools with the best programs for what you want to do
3) if you have the opportunity to go on a college tour definitely go
4) research people that inspire you and see what they have to say about the schools they attended
5) go somewhere that is going to challenge and bring you to your full potential
If you could only speak two sentences to the youth coming after you what would you say?
Education is the basic foundation that you need in today's society in order to advance yourself to greatness. And the sky is the limit, you can accomplish anything with hard work and determination.
Are you a member of a sorority?
I pledged Alpha Kappa Alpha Sorority, Inc. "Sweet" Mu Pi Chapter. I have always been surround by powerful AKA's while growing up in Hattiesburg. I was a part of the Ivy Pearls (men-tee organization by the Grad Chapter in Hattiesburg), further I was Ms. Pink Cotillion 2004, and I worked at the Leap Frog Summer Academy that they held annually.

Let's just say I have been surrounded by AKA my whole life, from my Mother Shirley Lawrence, my dad's law partner Hon. Deborah Gambrell, and my brother's best friend Carol Jones-Russell.
How did your HBCU help you to transition into your careers workforce?
By attending Spelman, every girl was going somewhere, either you were applying for a Fulbright Scholarship, headed to Wall Street, doing Teach For America, going to Law School, Grad School, or Medical School.

Therefore, by being surrounded by these types of women, everyone knew that they were about to take a next step but they wouldn't be alone, they would have a group of Spelman Sisters who were in the same boat as them.

Further, by attending an HBCU it helped in your transition to the workforce because there are other HBCU alums that may be in your division or section, therefore possibly building a friendship and a broader network.
Spelman College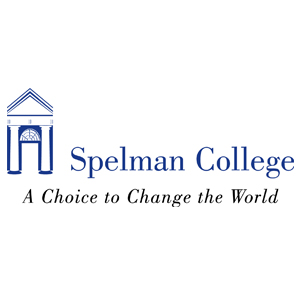 Students: 2,244

Athletics: On November 1, 2012, Spelman College announced that it would be dropping all intercollegiate sports at the end of the 2012-13 academic year to promote healthy lifestyles amongst students. The vision is that with this change, students will implement these healthy practices in their home life outside of college.
Notable Alumni: Phire Dawson - 2008 - "Barker's Beauty" on The Price Is Right** Esther Rolle - c.1942 - Actress, Good Times** Keshia Knight Pulliam - 2001 - Actress The Cosby Show, House of Payne** Tanika Ray - 1994 - Actress and television personality** Bernice Johnson Reagon - 1970 - Founder of Sweet Honey in the Rock; MacArthur Fellow; Professor Emeritus American University Curator Emeritus, Smithsonian Institution National Museum American History; National Humanities Medal; Heinz Award** LaTanya Richardson - 1971 - Actress (The Fighting Temptations, Losing Isaiah, Malcolm X) and wife of actor Samuel L. Jackson** Tayari Jones - 1991 - Author of Leaving Atlanta and The Untelling** Alberta Williams King - (high school) - Mother of Martin Luther King, Jr.** Bernice King - 1986 - President, SCLC, daughter of Martin Luther King, Jr.** Adrienne-Joi Johnson - 1988 - Actress "House Party", "Baby Boy"** Varnette Honeywood - 1972 - Creator of the Little Bill character** Nora A. Gordon - 1888 - Began the tradition of Spelman missionary work to Africa** Cassi Davis - 1988 - Actress House of Payne** Tina McElroy Ansa - 1971 - Author, Baby of the Family, Ugly Ways, The Hand I Fan With, and You Know Better**
Website: http://www.spelman.edu/


Latest Trending Interviews
Interviews Featuring "Spelman College"
Interviews Featuring "Political Science"