Chari-Elyse Lawrence, Spelman College- c/o 2008, Political Science
Where are you from? Who introduced you to HBCUs?*
I was born and raised in Hattiesburg, Mississippi. My first introduction to Historically Black Colleges and Universities was probably through my parents.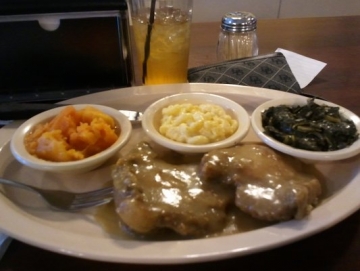 Smothered Pork Chops, Candied Yams, Mac & Chz, Greens
Why did you choose an HBCU over a pwi?*
Honestly, I choose to attend an HBCU because there were so many influential icons, who attended these schools and later went on to make a difference in American History. Therefore, I too wanted to walk in the paths that were laid out for me and hope to impact my community and the future generations.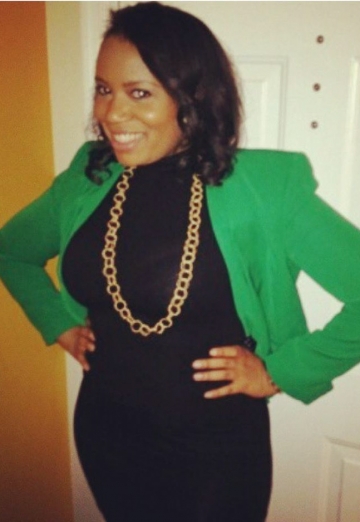 Chari-Elyse Lawrence shares her "first time" experiences at the Great Spelman College
What is the story of your "experience" at Your HBCU given its heralded status as a stellar and prestigious institution?*
Spelman College has so many memories and stories. Just being able to attend was an experience.

From First year Orientation week, when you wore dresses everyday and bonded with people from your dorms, your region, and your majors.

To eating Fried Chicken on Wednesday with your friends and hearing the music from Market Fridays as your sitting in your last class of the day. It was just a great experience to be a Leader, an Ambassador, and a student recruiter for the college.
"First time" experiences at your HBCU?*
N/A
Who are the professors that have impacted your life in and out of the classroom? How did they do that?*
At Spelman, I enjoyed all of my professors but there were probably three professors who had the biggest impact on my future. They are political science professors, Dr. Marilyn Davis (a proud Hampton Univ. Alum) and Dr. Hashim Gibrill (CAU professor who was adjunct at Spelman).

In addition, my psychology professor Dr. Christine Harrell. They were just amazing mentors and teachers. They made you aware of what was going on in the world and eager to learn any and everything. I can say that Dr. Davis, always emphasized that we must not forget where we came from.

With that she encouraged all of her students that at some point in their life we needed to come back and teach at HBCUs. She stressed that no one can teach us better than we can. With being told that by Dr. Davis, at some point in my life I have a goal to give back to my community and to become a professor.

Dr. Gibrill, actually encouraged me to study abroad in England and I did a summer semester in 2007 at the number 3 political science school in the world, London School of Economics and Political Science. Nevertheless, Dr. Harrell made Psychology such a fun minor that I ended up taking every class that she offered.

She has such a beautiful and welcoming spirit about her that you don't often find in professors now days. She was definitely like a second mother to me during my time at Spelman.

I greatly appreciate all that they have done for me.
What sports and/or extra curricular activities did you do in High School? And why?
Freshman year, I attended my first Alpha Rho (APhiA) probate and fell head over heels in like with a Bay Area Dude, who had amazing locs. He was and is a creative genius. And ended up being one of my closest friends till this day. We will just call him "The Host."
Best restaurants on/near campus? Best dishes?
Hands down my favorite restaurants Campus was either Busy Bees ( a soul-food restaurant) and this little smokehouse rib shack across from Morehouse's Forbes Arena. At Busy Beez, I always got the smothered chicken, with greens, mash potatoes and gravy and friend okra. And at The little unknown smokehouse rib shack, I always got rib tips and white bread.. and I would sneak that into the basketball games and eat it. hahaha
College crush?
Freshman year, I attended my first Alpha Rho (APhiA) probate and fell head over heels in like with a Bay Area Dude, who had amazing locs. He was and is a creative genius. And ended up being one of my closest friends till this day. We will just call him "The Host."
Spelman College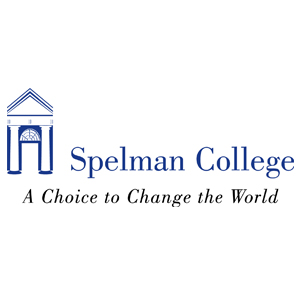 Students: 2,244

Athletics: On November 1, 2012, Spelman College announced that it would be dropping all intercollegiate sports at the end of the 2012-13 academic year to promote healthy lifestyles amongst students. The vision is that with this change, students will implement these healthy practices in their home life outside of college.
Notable Alumni: Phire Dawson - 2008 - "Barker's Beauty" on The Price Is Right** Esther Rolle - c.1942 - Actress, Good Times** Keshia Knight Pulliam - 2001 - Actress The Cosby Show, House of Payne** Tanika Ray - 1994 - Actress and television personality** Bernice Johnson Reagon - 1970 - Founder of Sweet Honey in the Rock; MacArthur Fellow; Professor Emeritus American University Curator Emeritus, Smithsonian Institution National Museum American History; National Humanities Medal; Heinz Award** LaTanya Richardson - 1971 - Actress (The Fighting Temptations, Losing Isaiah, Malcolm X) and wife of actor Samuel L. Jackson** Tayari Jones - 1991 - Author of Leaving Atlanta and The Untelling** Alberta Williams King - (high school) - Mother of Martin Luther King, Jr.** Bernice King - 1986 - President, SCLC, daughter of Martin Luther King, Jr.** Adrienne-Joi Johnson - 1988 - Actress "House Party", "Baby Boy"** Varnette Honeywood - 1972 - Creator of the Little Bill character** Nora A. Gordon - 1888 - Began the tradition of Spelman missionary work to Africa** Cassi Davis - 1988 - Actress House of Payne** Tina McElroy Ansa - 1971 - Author, Baby of the Family, Ugly Ways, The Hand I Fan With, and You Know Better**
Website: http://www.spelman.edu/


Latest Trending Interviews
Interviews Featuring "Spelman College"
Interviews Featuring "Political Science"