Charity Latimore, Alabama State University- c/o 2016, Biology
Where are you from? Who introduced you to HBCUs?*
Although I was born in Alabama I was reared in Misawa, Japan from the age of 7 until I graduated high school. Therefore, Misawa, Japan is home.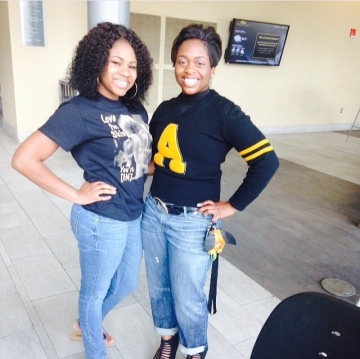 Charity Latimore (right) with @_Daijaaaaa (IG) at the "Love The Skin You're In" Forum on Campus at Alabama
Why did you choose an HBCU over a pwi?*
I chose an HBCU because I want to prove that HBCUs are just as qualified as PWIs. Not only is our foundation solid in the classroom, but our networking is endless and when you choose an HBCU you become part of a family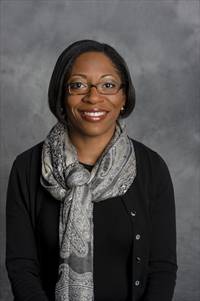 Professor Dr. Michelle Foster of Alabama State University |
What is the story of your "experience" at Your HBCU given its heralded status as a stellar and prestigious institution?*
My HBCU experience can take days to write. So a synopsis would be an experience. Every day is just that an experience. It's filled with love, laughter and life's lessons.

The lessons I learn the things I begin to cherish can't be taught in a classroom and I can promise I wouldn't get it at a PWI. It's an experience that can't be mimicked and is hard to describe. It is BEAUTIFUL.
"First time" experiences at your HBCU?*
N/A
Who are the professors that have impacted your life in and out of the classroom? How did they do that?*
Dr. Michelle Foster, Dr. Robert White, & Dr. Pamela Tucker. Each of these individuals have taught me the importance of education, being exposed, having knowledge of self, and to dream in color.
Alabama State University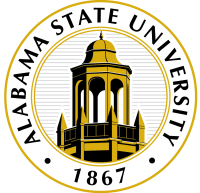 Students: 6,075
Under Graduates: 5,356
Post Graduates: 719
Athletics: The Alabama State University Department of Athletics currently sponsors men's intercollegiate football, baseball, basketball, golf, tennis, track and cheerleading along with women's intercollegiate basketball, soccer, softball, bowling, tennis, track, volleyball, golf and cheerleading. Sports teams participate in NCAA Division I (FCS – Football Championship Subdivision for football) in the Southwestern Athletic Conference (SWAC).
Notable Alumni: 2 Chainz - Artist - (Attended)** Lil Yachty - Artist - (Attended)** Ralph David Abernathy - Civil Rights Leader and Minister - c/o 1950 Tangi Miller - Actress - c/o 1993** London "Deelishis" Charles - Reality Star - (Attended)** Fred Gray - attorney who represented Rosa Parks during the Montgomery Bus Boycott** Eugene Sawyer - politician and businessman, former Mayor of Chicago from 1987–1989
Website: http://www.alasu.edu/


Latest Trending Interviews
Interviews Featuring "Alabama State University"
Interviews Featuring "Biology"