Gia Jones, Oakwood University- c/o 2016, Biology
Where are you from? Who introduced you to HBCUs?*
I am from Huntsville, AL but, currently live in Madison, Al. I joined Oakwood University church during the 40th anniversary of Breath of Life ministries. I received baptism on November 8, 2014 Sabbath. After joining , I decided to transfer to Oakwood to finish my education at a Christian institution. It is a great school for anyone!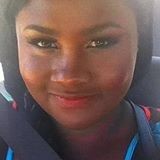 Gia Jones of Oakwood University, Class of 2018
Why did you choose an HBCU over a pwi?*
It was more convenient for me and closer to home. I just think it has more to offer for minorities not just African Americans. I do want to attend Loma Linda university Medical school after graduation.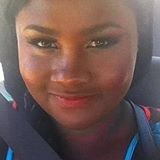 What is the story of your "experience" at Your HBCU given its heralded status as a stellar and prestigious institution?*
My OU experience is enduring in the Christian background it gives to the public. I enjoy the family type of environment that welcomes everyone together.
"First time" experiences at your HBCU?*
N/A
Who are the professors that have impacted your life in and out of the classroom? How did they do that?*
This is my first semester as a transfer student and only met two professors. But, I have encountered that they have patience, sincerity, and confidence in their students.
College crush?
I have a crush on one of the Oakwood University financial vice usm officers. But, ahhh…..he doesn't know it. (Laughs)
Oakwood University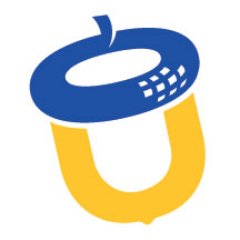 Students: 1,810

Athletics: Oakwood University competes in the United States Collegiate Athletic Association (USCAA). Oakwood University offers Baseball, Basketball, Soccer, Softball, and Volleyball.
Notable Alumni: Dr. Delbert Baker - 1975 - Administrator, educator, author and former president of Oakwood University (currently serves on the White House Board for HBCUs)** Ronald Brise - Florida State Representative** Dr. Stephen L. Williams, Sr. - 1983 - Author, TV personality, Pastor** Angela Brown - Soprano Opera Singer** Natalie Cadet - Singer, member of Cadet Sisters** Alvin Chea - Member of the gospel group Take 6** Clifton Davis - Actor, Pastor, Singer, Songwriter** Hallerin Hilton Hill - Radio talk show host, WNOX Knoxville, Tennessee** T. R. M. Howard - 1931 - Civil Rights Leader, Surgeon, Entrepreneur, Mentor to Medgar Evers and Fannie Lou Hamer** Heather Knight - 1982 - President of Pacific Union College** Davido - Nigerian Afropop musician** Brian McKnight - R&B Singer/musician, and also brother of alumnus Claude McKnight** Claude McKnight - Member of the gospel group Take 6** Toni Neal - Traffic Anchor, WSB-TV Atlanta, Georgia** Wintley Phipps - Pastor, Singer, Founder and President of U.S. Dream Academy** John F. Street - Former mayor of Philadelphia, Pennsylvania** Mervyn Warren - Member of the gospel group Take 6** Amber Bullock - 2011 - Winner of Season 4 BET's Sunday Best** Oliver J. Davis, Jr. - 1991 - South Bend Common Councilman 6th District and President (Democrat) South Bend, Indiana**
Website: http://www.oakwood.edu/


Latest Trending Interviews
Interviews Featuring "Oakwood University"
Interviews Featuring "Biology"