Joshua Walker, Jackson State University- c/o 2020, Education
Where are you from? Who introduced you to HBCUs?*
I was born and raised in Jackson, MS. Growing up as a child, I endured the various areas of greatness that an HBCU exemplified. With the vast amount of institutions around the world, my family introduced to the outstanding wonders of an HBCU, which gave me several reasons to attend one.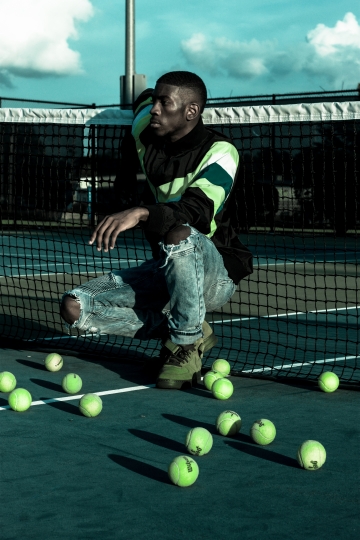 Why did you choose an HBCU over a pwi?*
Upon leaving high school, I wanted the experience of being surrounded by many diverse cultures so that I can expand my horizon above my wildest dreams. I felt the HBCUs had the culture, the experience and the environment that lets me express myself greatly in multiple arenas.
What is the story of your "experience" at Your HBCU given its heralded status as a stellar and prestigious institution?*
My experience at THEE Jackson State University hasn't always been sunny side up. There were some days that the going got tough but with the help of God and my family, I persevered. So far, this experience at JSU has enabled me to become more open-minded because of several programs and activities held to get students more culturally, as well as, globally involved. The hospitality is one to top any other and the knowledge gained is truly impeccable.
"First time" experiences at your HBCU?*
My first time experiencing a JSU Homecoming was a blast. The entire week of homecoming was filled with tremendous activities. Thee Great Alumni of JSU was full of support and the love throughout the plaza was just great. Everyone was on one accord and truly reppin' that Blue and White.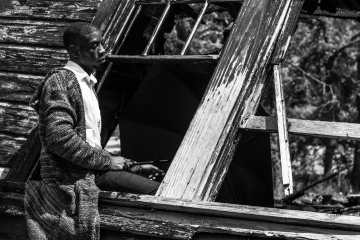 Who are the professors that have impacted your life in and out of the classroom? How did they do that?*
One professor that impacts my life in and out the classroom is Ms. Kathy Bryant, my Elementary Education teacher. Her enthusiasm and drive pushes me through more than just her class. She interacts students greatly and enables us to think about the future before we actually receive the degree. I love her passion to teach and I admire her high hopes she have for her students.
How are you positively active on campus? (e.g. clubs, SGA, etc.)
On campus, I've been a member of the Jackson State's Insatible Modeling Squad for two years, where I serve as the squad's Publicity Director. The squad has inspired me to branch out and create my own Modeling Agency entitled, "Xplicit Modeling Agency." More information will be forthcoming.
Jackson State University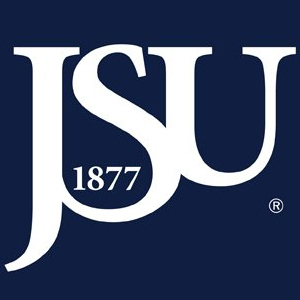 Students: 9,811

Athletics: Jackson State University is a member of the NCAA Division I-FCS (Football Championship Subdivision) Southwestern Athletic Conference, commonly known as the SWAC. All SWAC sports are DI with Football being FCS. Currently, the university fields teams in men's and women's basketball, baseball, softball, golf, tennis, soccer, and bowling; women's volleyball; and men's football.
Notable Alumni: Vivian Brown - Weather Channel meteorologist** Demarco Morgan - News anchor for WNBC in New York City** Percy Greene - Founded the Jackson Advocate newspaper, Mississippi's oldest black-owned newspaper** Cassandra Wilson - Jazz vocalist and musician** Willie Norwood - American Gospel singer, father and voice coach of R&B singers Brandy and Ray J** Cornell William Brooks - 1983 - Harvard trained lawyer that served as the 18th President and CEO of the NAACP** Tony Yarber - 2004 - Mayor of Jackson, Mississippi** Malcolm D. Jackson - CIO at Environmental Protection Agency during President Barack Obama administration. He is a Presidential Appointment** Shasta Averyhardt - 2008 - Professional golfer, 1st African-American woman to qualify for the LPGA Tour since 2001, and its fourth African-American woman member in the 60-year history of the tour** Marcus Benard - 2009 - Current NFL linebacker** Walter Payton - 1975 - Pro Football Hall of Fame running back; played entire career for the Chicago Bears** Karen Taylor - Played professionally in Europe, mother of Stanley Johnson** Michael Tinsley - 2006 - Track & Field sprinter** First Lady Michelle Obama - 2016 - First African-American to serve as First Lady of the United States. She was given an honorary doctorate from Jackson State University where she served as the keynote speaker for its 2016 Spring undergraduate commencement ceremony**
Website: http://www.jsums.edu/


Latest Trending Interviews
Interviews Featuring "Jackson State University"
Interviews Featuring "Education"